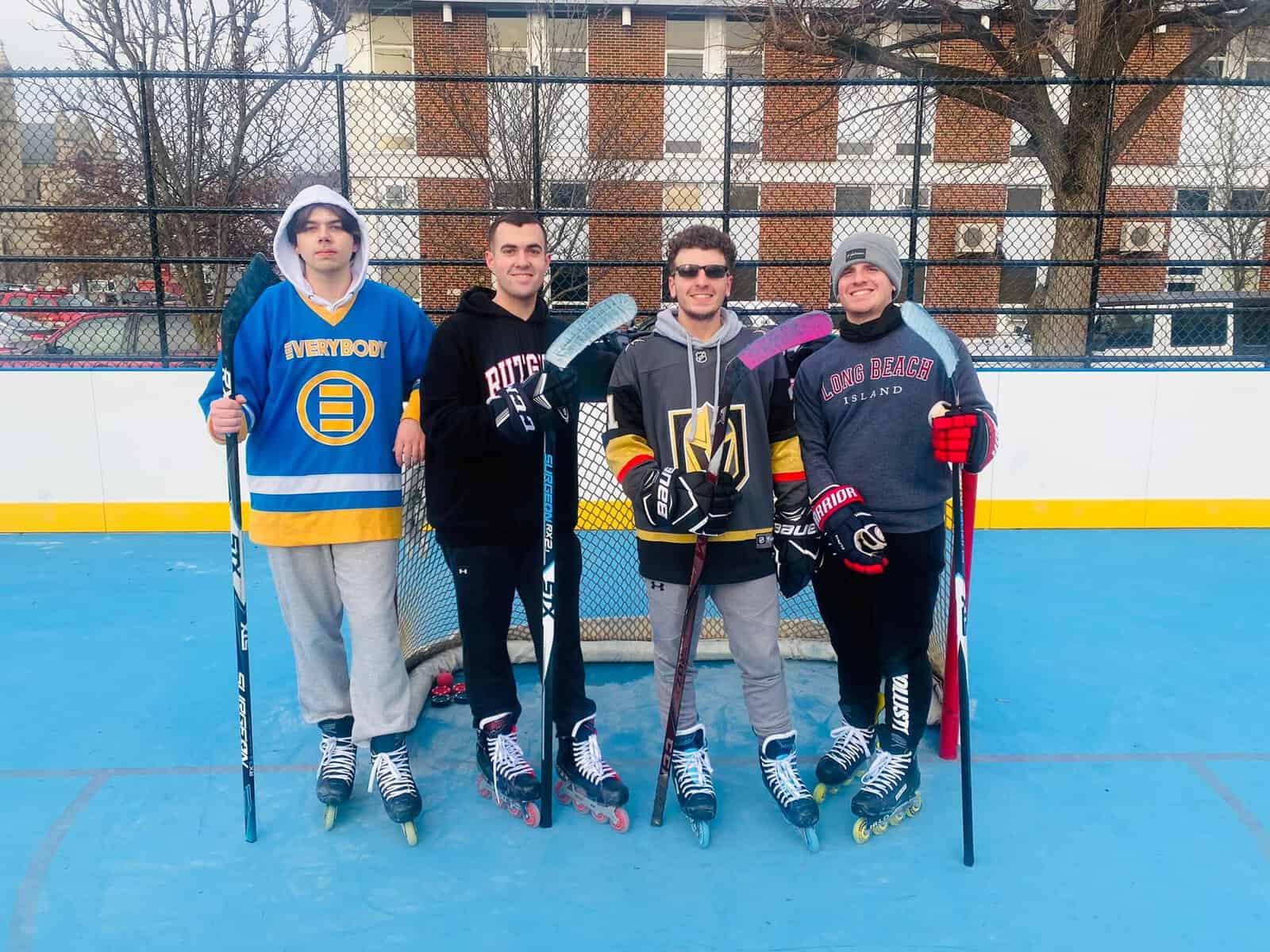 Adult roller hockey league?
The Division of Recreation is reaching out to any adults who may be interested in a non-competitive Adult Roller Hockey League. If interested, email bayonnerec@aol.com with player name, address and contact number. For more information, contact Pete Amadeo at 201-858-6129.
Councilmen running for reelection on 'Team Davis'
First Ward City Councilman Neil Carroll and Third Ward City Councilman Gary La Pelusa are running for reelection in Bayonne under a slate with Mayor James Davis. Davis so far faces a challenge from City Council President Sharon Ashe-Nadrowski, who has yet to announce any candidates for a council slate.
Nominating petitions available
Nominating petitions for the May 10, 2022 Municipal Election are now available in the City Clerk's Office at City Hall at 630 Avenue C. For more information, go to bayonnenj.org.
Each candidate must submit a nominating petition that consists of separate petition certificates signed by one percent of the voters by whom he or she is to be elected. Mayor and council member at large candidates must obtain 440 valid signatures, first ward council candidates need 148 signatures, second ward nominees will require 137 signatures and third ward candidates must submit 154.
The filing date for the signature certificates and additional documents is Monday, March 7. Signatures will be verified by the City Clerk's Office, after which a ballot position drawing will be held.
Candidates desiring nominating petitions or their representatives should contact the city clerk to request a package of petition papers. Application forms for nominating petition packages are available at the City Clerk's Office between 8:30 a.m. and 4:30 p.m., Monday through Friday.
COVID-19 update
Active COVID-19 cases are in the hundreds but the Office of Emergency Management hasn't released a specific number in weeks. As of Jan. 13, there were 35 hospitalizations at Bayonne Medical Center, according to OEM.
Rapid testing is available at the city site at the Mt. Carmel Parish Center on East 22nd Street. Testing continues at this site, Monday through Friday from 9 a.m. to 5 a.m.
PCR testing is still offered at the Bayonne Community Museum at 229 Broadway on Tuesdays from 11 a.m. to 7 p.m., Thursdays from 1 p.m. to 7 p.m., and Sundays from 9 a.m. to 3 p.m. This testing is by appointment only at solvhealth.com/book-online/0rwaOA.
For a full list of testing sites in Bayonne, go to bayonnenj.org or check official social media pages.
Get vaccinated
The Moderna vaccines, including first, second, third, and booster doses are available at the Korpi Ice Rink on Mondays from 9 a.m. to 4 p.m. and Wednesdays from 11 a.m. to 7 p.m. Pfizer vaccines, including first, second, third, and booster doses are available at the ice rink on Tuesdays from 9 a.m. to 4 p.m. and Thursdays from 11 a.m. to 7 p.m.
Those eligible for first and second doses of the COVID-19 vaccines include those age 18 and over for the Moderna vaccine and those age 5 and over for the Pfizer vaccine. Third doses of those vaccines are available for those who are severely immunocompromised and received their second dose at least four weeks ago.
Booster shots, which for Moderna is a half dose and for Pfizer is a full dose, are available to those who are 65 and older, those who are 18 and older who live in long-term care settings, or have underlying medical conditions, or live or work in high-risks settings, and have received the Moderna or Pfizer vaccine at least six months ago.
Walk-ins are accepted. Or make an appointment by calling 201-537-4818.
Bayonne police are hiring
Chief of Police Robert Geisler announce that applications for the examination for the position of Police Officer are currently available. For more information, go to bayonnenj.org.
All applications must be submitted on or before Feb. 28. The examination is tentatively scheduled for the Spring of 2022. An online application will be made available to residents from Jan. 3 to Feb. 28 on the N.J. Civil Service Commission website www.state.nj.us/csc.
Applicants that have difficulty accessing a computer may utilize the internet capable computers at the Bayonne Public Library located at 697 Avenue C.
On Thursday, Jan. 27 and Feb. 3, between the hours of 6 to 8 p.m., there will be a member from the Bayonne Police Department Community Policing Unit to assist members of the public in submitting their application for the examination at the Bayonne Public Library in the Arts and Music room.