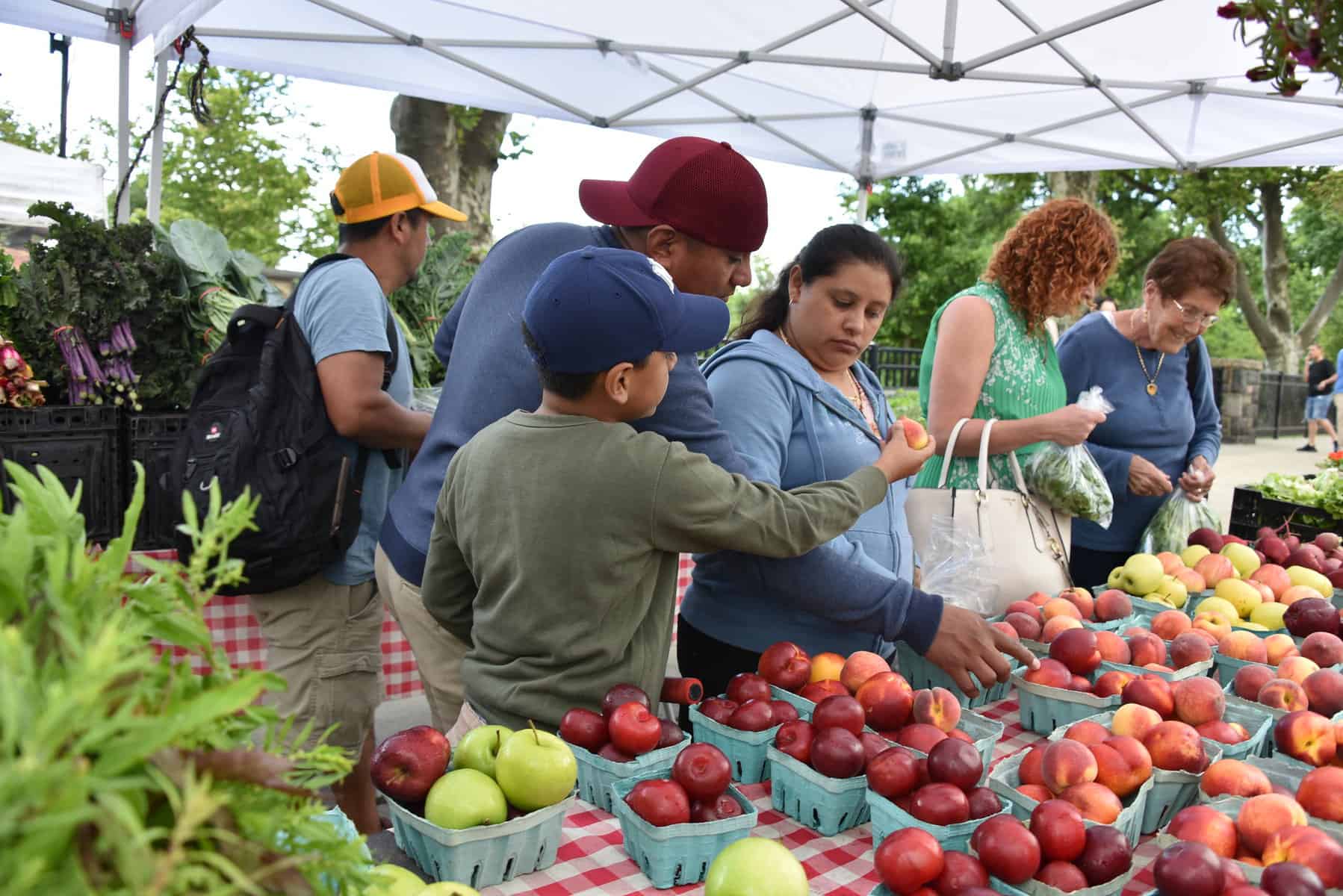 Mayor Nicholas Sacco was on hand to launch the grand opening of the weekly Braddock Park Farmers Market on Thursday, June 23.
The weather fully cooperated, with the sun coming out for the duration of the market for a pleasant evening of great food, crafts, specialty health items, and more.
Among the many vendors selling their wares were American & Oriental Herbs & Natural Nutrients, offering honey-based health items and tinctures; the very popular Crystal's Crystalz; Handmade with Love, "a unique everything handmade boutique"; Occasions Catering & Cupcakery, featuring delicious treats; River Valley Community Grains, founded by former NBHS student Lenny Bussanich; and Young Living Essential Oils, offering health and beauty products.
Foodies were certainly in the element, with options including Alex's Delight Home Cooked Meals, featuring fresh empanadas and pernil; local favorites Philip Joyce's Italian sausage and pepper sandwiches, and much more; Sticky Icky's waffles, made to order; and perennials The Corn Guys. Plus, of course, the stand from Nolasco Farms offering a wide variety of fresh, locally-sourced seasonal produce and plants.
NB C.A.R.E.S. helped out and distributed information on the township's many upcoming events, while representatives from the North Bergen Health Department gave out free vaccines on site.
The market will return every Thursday night from 5 to 8 p.m. at the Veterans Memorial near the north entrance of Braddock Park at 90th Street and Bergenline Avenue. Expect new and interesting vendors each week, along with entertainment periodically throughout the season.
For updates on this and other stories, check www.hudsonreporter.com and follow us on Twitter @hudson_reporter. Daniel Israel can be reached at disrael@hudsonreporter.com.