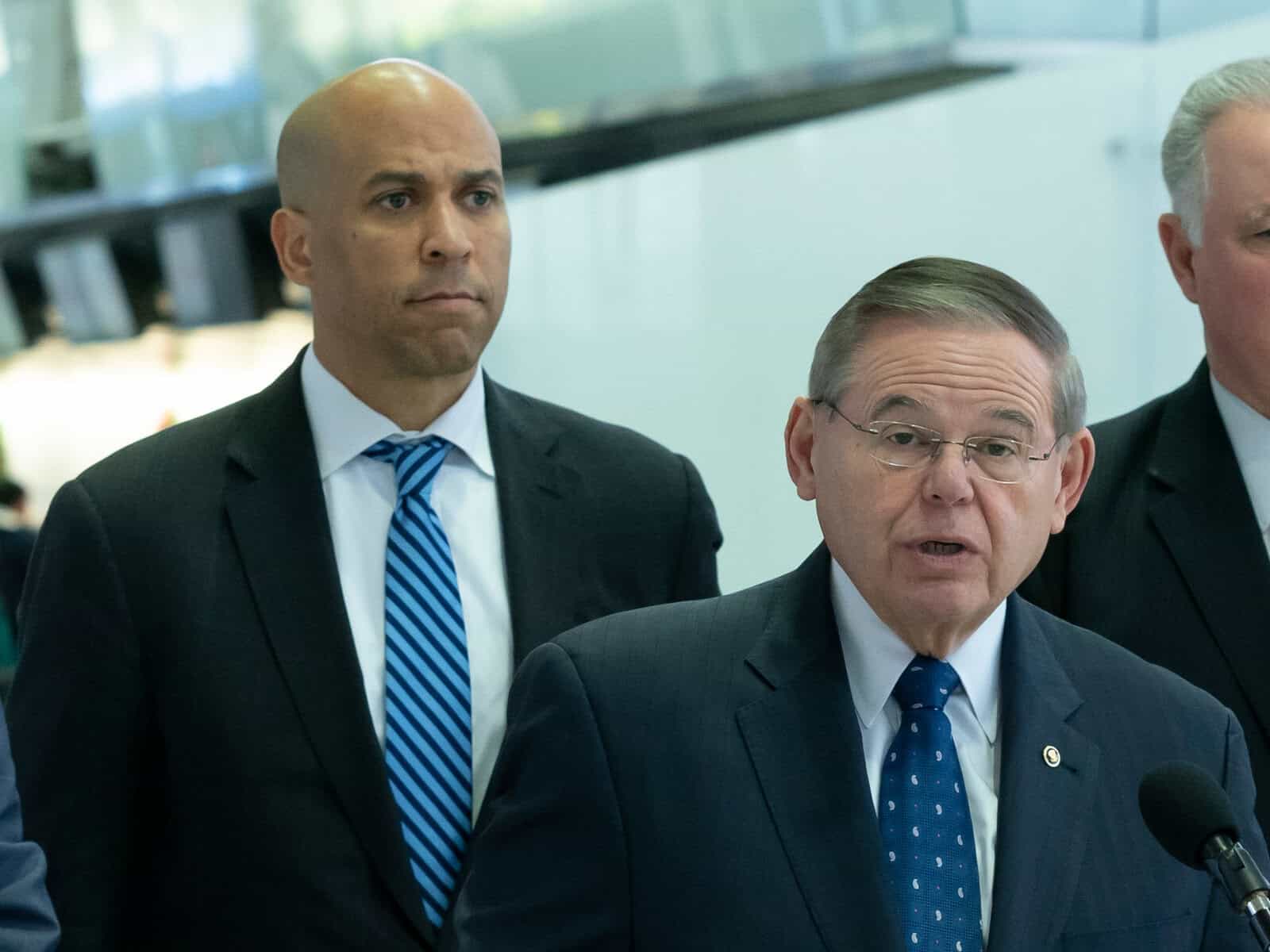 U.S. Sen. Bob Menendez (D-N.J.) highlighted the $181,080,000 for community projects he helped secured in the Fiscal Year 2023 government funding bill that passed the U.S. Senate on Dec. 22. The projects Menendez fought for make investments in education, water infrastructure and health care services, which will help improve communities across the state.
"This is a major investment in communities across New Jersey, which will improve the quality of life for hardworking families, create good-paying jobs, and ensure our state continues to be one of the greatest places to live, work and raise a family," said Menendez.
"From flood mitigation and public safety to transportation and education, these projects will have meaningful impacts on communities from Bergen to Cape May counties," he said. "I'm proud these projects were included in the funding bill and I will continue fighting to ensure our state has the resources to complete transformative projects like these."
Menendez, alongside New Jersey's other Sen. Cory Booker, were able to secure tens of millions of dollars for community projects in cities and townships across New Jersey including Newark, Passaic, Bayonne, Paterson, Lakewood, Clayton, Cape May and Mount Holly; and for countywide projects in Burlington County, Union County and Hudson County, just to name a few.
Jersey City and Hoboken
About $3.8 million of the funding includes projects in Jersey City. This made up most of the funding headed to Hudson County.
For the municipality, this includes funding like $2,021,000 for Jersey City to reconstruct 14 segments of the Morris Canal Greenway in Jersey City; $750,000 for Jersey City to establish a specialized apprenticeship program for unemployed low-to-middle-income youth; $510,000 for Jersey City to construct a food pantry facility at the Currie Woods Revitalization Center to better serve the needs of housing residents and the greater Greenville neighborhood; and $500,000 for Jersey City to expand domestic violence intervention services into the greater Hudson County area.
The funding will also help other entities in Jersey City, including $782,000 for New Jersey City University to provide equitable access to high-demand online nursing education.
Meanwhile, about $2.8 million was allocated to Hoboken projects. This includes $1.8 million for Hoboken to complete the redesign of Sinatra Drive between 4th Street and 11th and Hudson Streets. In addition, there will be $960,000 for Stevens Institute of Technology to purchase equipment computer cluster and satellite receiving station.
The rest of the county
Across the rest of the county, the senators secured millions of dollars in funding for projects, too. A total $3,452,000 was allocated for North Bergen to mitigate storm water runoff on Tonnelle Avenue.
An award of $1.750 million will go toward Hudson County for improvements to County Road 653/County Avenue in Secaucus. This also included $950,000 for the construction of the new senior center in town at 101 Centre Ave., which Rep. Bill Pascrell (D-NJ-09) announced earlier in the year.
There is $1 million for the City of Bayonne for reconstruction Americans with Disabilities Act-compliant Buddy Baseball field at 11th Street. A total of $888,000 for the West New York Housing Authority for renovation and installation of equipment that will enhance access and provide greater safety for seniors and low-income residents in public housing.
Some $563,000 is for the Township of Harrison to purchase 85 multi-band radios to replace the single-band radios currently used by the Harrison Police Department. Lastly, there is $394,000 for Guttenberg to eliminate an open concrete structure in the CSO outfall pipe.
For updates on this and other stories, check www.hudsonreporter.com and follow us on Twitter @hudson_reporter. Daniel Israel can be reached at disrael@hudsonreporter.com.