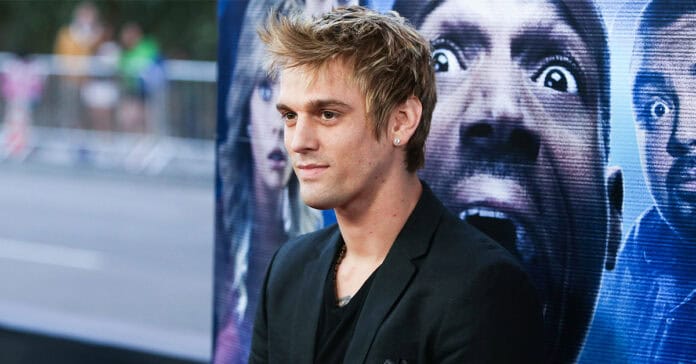 Singer and rapper Aaron Carter tragically drowned in his bathtub due to a combination of sedatives and inhaled compressed gas, according to a coroner's report released Tuesday. 
The Los Angeles County Medical Examiner-Coroner ruled the 34-year-old's death an accident, but the findings have left some of his loved ones questioning the circumstances.
Autopsy Report Details
Carter, the younger brother of Backstreet Boys' Nick Carter, was discovered lifeless and submerged in the bathtub of his Lancaster, California home on November 5th. 
The autopsy report revealed that the sedative alprazolam, commonly known as Xanax, and the compressed gas difluoroethane were present in his system. Difluoroethane is typically used as a propellant in air spray cleaners and can produce feelings of euphoria when inhaled.
The combination of these two substances incapacitated the musician in the tub, leading to his drowning. Sheriff's deputies had last seen Carter alive during a welfare check at his residence at 2 a.m. on November 4th. 
This visit followed reports of him "huffing" an inhalant on an Instagram live video. Carter had requested the deputies to leave, and they complied.
Later that evening, the singer missed an appointment with a drug counselor, as stated in the police report.
Family and Friends Seek Answers
Melanie Martin, Carter's ex-fiancée and mother of his one-year-old son Prince, expressed her disbelief and grief to TMZ, stating that the autopsy findings "are not closure." She questioned the report's mention of Carter wearing a t-shirt and necklace in the bathtub and found it inconsistent with the drowning claim.
Carter's mother, Jane, also expressed her doubts earlier in March by sharing graphic photos from the scene of her son's death on social media. She called for a "real investigation" and was critical of the coroner's conclusion of an accidental drug overdose.
Carter's Struggle with Addiction
Evidence of compressed air canisters and medications were found in Carter's primary bedroom and bathroom following his death. The singer had previously been candid about his addiction to huffing, or "dusting," and his struggles with substance abuse.
In a 2019 episode of The Doctors, Carter revealed that his late sister Leslie had introduced him to huffing at the age of 16. He admitted to purchasing compressed air from stores like Staples and Office Depot to avoid detection, attributing his addiction to feelings of sadness and his identity as a drug addict.
Carter had attended rehab multiple times and was working toward sobriety for the sake of his son, Prince. In September, he voluntarily sought treatment to quit smoking marijuana after losing custody of his child.