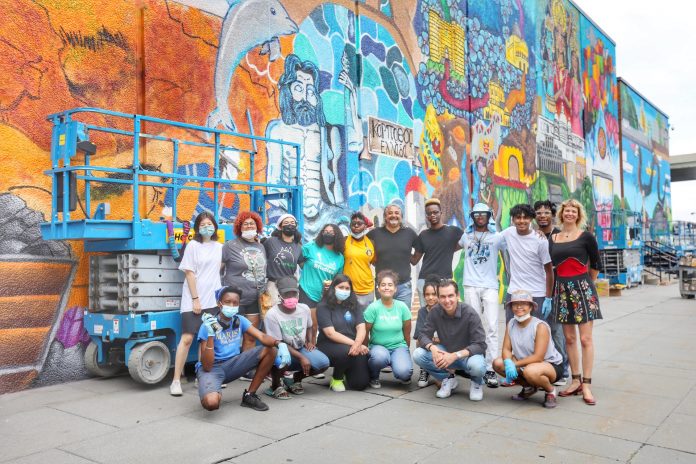 Jersey City recently unveiled a new 100-foot mural at Ferris High School, painted by students in the Jersey City Mural Arts Youth Summer Program.
The theme of the mural was Jersey City's Sister Cities. The creative process involved a series of virtual conversations with representatives from cities across the world.
The young artists were mentored by professional mural artists who offered step-by-step instructions on public art techniques.
"Jersey City has utilized our expansive mural program as an evidence-based approach to fund the creative economy and reduce illegal graffiti while bringing history, character, and global art to enliven previously ignored spaces," read a statement from the city. "The JCMAP Youth Program strengthens their skills, and enhances the professionalism and employability of Jersey City's emerging young artists."