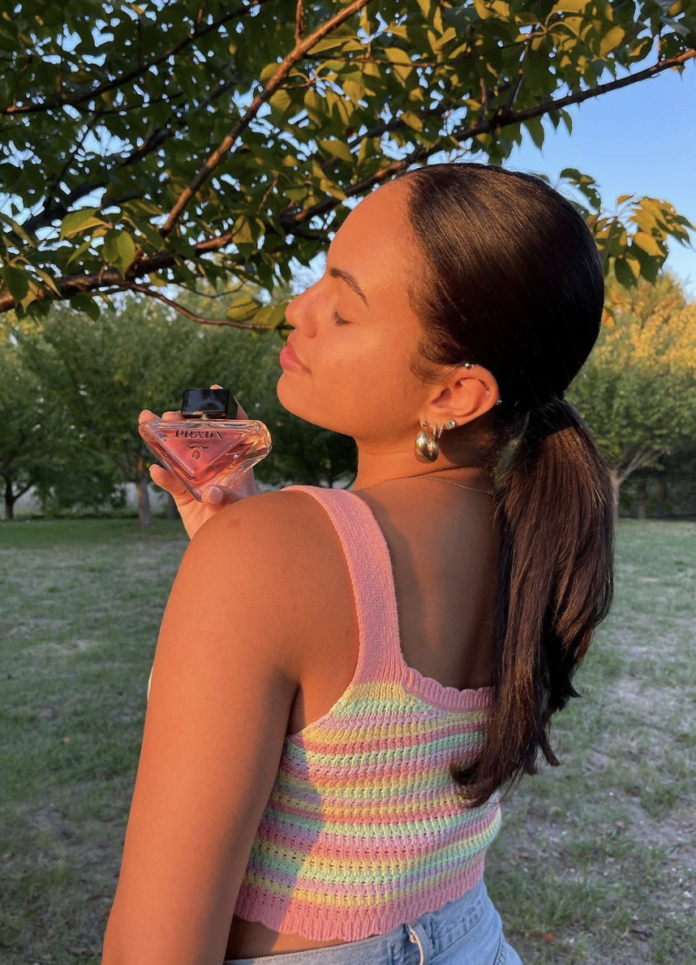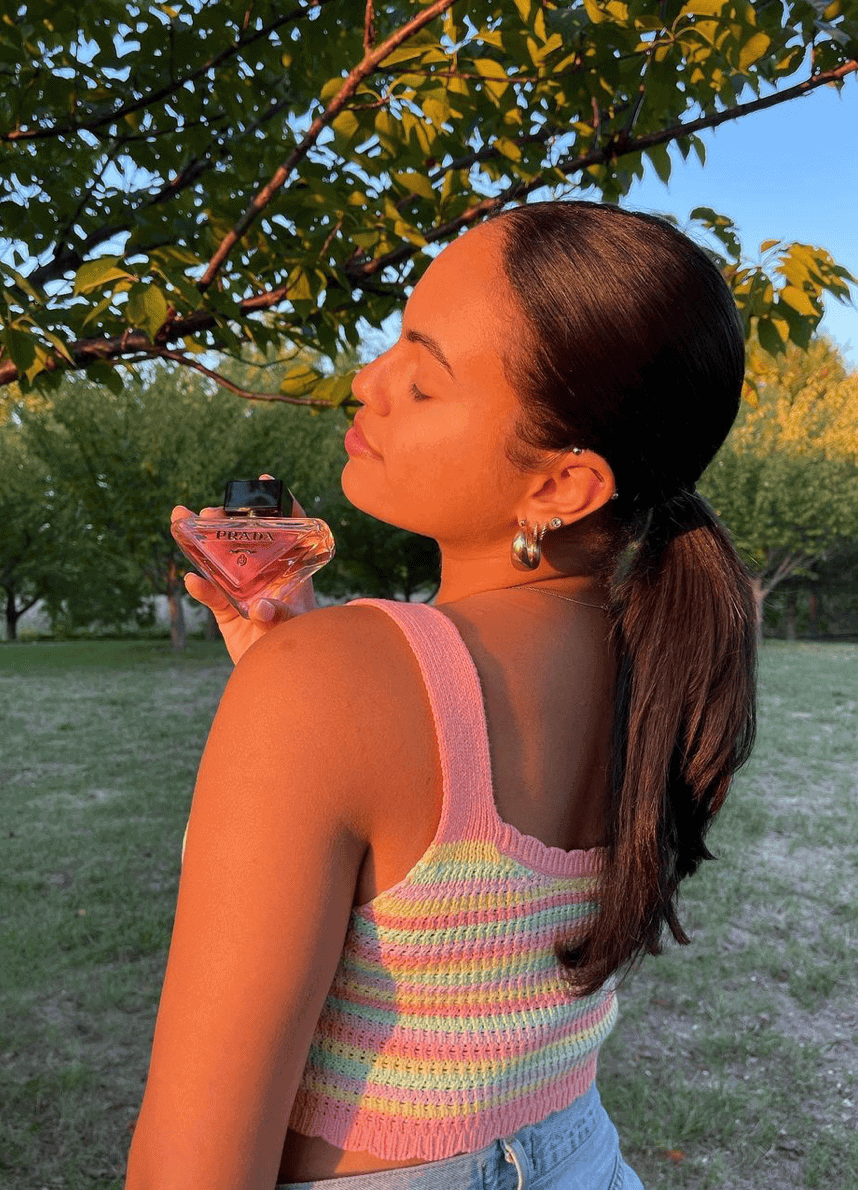 Pamela Valdez is a lifelong Bayonne resident, born and raised in the city, and a fashion entrepreneur. For as long as she has lived in Bayonne, she has wanted to break into the fashion industry.
"This is something I've always wanted to do since a young age and since high school," Valdez said. "I always loved fashion specifically. Then when I saw I could get a degree in fashion business, I realized this is everything I want to do."
Bayonne born and raised
A Bayonne High School graduate, she now studies fashion business as a junior at the Fashion Institute of Technology. However, she is not just a student, but also an active fashion blogger since she graduated from high school at the beginning of the COVID-19 pandemic.
"When I graduated from Bayonne High School in June of 2020, this was still when COVID-19 was still very heavy," Valdez said. "So I started a blog that month after working on throughout quarantine. It's called Glamour and Guide. I do interviews on there with other influencers in the industry and business owners."
Once Valdez hit the ground running with Glamour and Guide, she soon found success with her product reviews, outfit inspirations, video content, dedicated posts, and product photography. A year later, she began her own small business in the city to help others become influencers like her.
"A year after that, I started a social media marketing agency," Valdez said. "On there, I post opportunities for other people who are into fashion but also want to get into the industry."
Since founding a social media management agency known as Valdez Agency, she has become not only a student and fashion blogger, but also a small business owner. Starting all that amid COVID-19 may seem daunting, but Valdez has been able to balance her time between these things.
"It was a little stressful, but I'm really good at time management," Valdez said. "I will do school during the day, and then I'll come home and I will dedicate a few hours to working on that. On weekends, I will go out with my sister. We'll shoot content just for the blog or just for my personal social media. Then, throughout the week, I will just post whatever I did throughout the weekend."
Content creation on social media platforms
On top of being a student, fashion blogger, and small business owner, Valdez is also a content creator. With a sizeable following on social media, she is a fashion influencer in her own right. Additionally, she is by proxy a model.
While modeling is sometimes part of the gig, Valdez said she is more focused on being a blogger and influencer. However, given the industry, modeling product is something she often does, but is not something she sees herself doing as a day job.
"You do have to show the product, and if it's a sweater or a pair of shoes, you do essentially have to model," Valdez said. "I would never do modeling full time, but it is definitely a part of what you have to do."
According to Valdez, all of her pursuits tie in together being related to fashion and social media. While she plans on pursuing these interests as her full time job someday in the future, after graduation, she wants to begin a career in the fashion industry.
"I would love to do that, but for right now, I am most likely going to be pursuing a job either in public relations for a brand in the fashion industry," Valdez said. "Or I want to work on the influencer marketing side and then still be able to do this hopefully just for fun on the side."
Valdez's passion for fashion, evident in her ventures, is something she wants to keep separated from her career for now. But she does hope to make it her day job as a career one day if she can.
Constant partnerships with big name brands
In the meantime, Valdez continues to study, work hard on her blog and through Valdez Agency, as well as continuing to create content and serving as a fashion influencer. As she flourishes, Valdez continues to forge partnerships with big brand name companies.
"As for the last few months, I've actually gotten some really awesome partnerships with Valentino Beauty, Prada Beauty, Giorgio Armani, Urban Outfitters, Revlon, and Amazon," Valdez said. "Those are definitely some of my favorite ones that I've been reached out to through emails to be a part of. They're so fun to work with them."
As part of her various partnerships, Valdez will create content with a product from one of the aforementioned companies. In most cases, she works with them to ensure they approve before posting the content with the aim of influencing others to purchase whatever the item in the post may be.
"I'll get an email from either a PR agency or someone who has a client that is a beauty brand or a fashion brand," Valdez said. "They will say they found me on TikTok or they found me on Instagram and they want to do content. They want me to give them content in exchange for products. Sometimes they are paid, sometimes they are gifted. They will just mail me the products and say this is what we're looking to do and what we want to get from you."
After creating the content, sometimes Valdez needs to run it by the companies to confirm it is what they want. Some companies will request changes, while other times she doesn't need permission from the company to post the content.
"Before I post it, we'll go through that process," Valdez said. "But if not, I usually post whatever I want on my own, if there's more creative freedom."
Helping others achieve what she has
Given Valdez's passion and talent for both content creation and fashion, it was only natural that she would open a small business to help others. The Valdez Agency aims to help others interested in becoming like her find their footing in a huge industry and even larger social media platforms.
And Valdez isn't done expanding her content creation. She plans to continue to increase her social media presence to more platforms in the coming months, seeking to create more detailed content.
"I really want to go on other platforms, maybe YouTube, and eventually start a podcast and go more in depth about everything," Valdez said. "On TikTok, I feel like everyone is kind of just there for like a short video. But I would definitely love to go on other platforms and go into more detail about everything, and how other people could do it too. Just like more behind the scenes on everything."
Valdez believes that anyone can work to be like her, with a presence as a fashion blogger and influencer as well as a small business owner. She said that true passion about the field helped her make it and can help others too.
Her advice to others seeking to follow in her footsteps: "Lay out all of your interests and what you want to do. I knew from the beginning that I really love fashion. So I tried a bunch of different things. I did multiple internships to see what I'm most interested in. Then I realized social media was definitely something I enjoyed. After doing those internships and putting myself out there online, and really just going at it without thinking of other's opinions, I was able to learn so much. I definitely would recommend trying out some internships, see what you're most comfortable with, and going full force into it."
Read Valdez's blog at glamourandguide.com, or check out her social media management agency at valdez-agency.com. She can be followed on social media @pamelamvaldez or be reached by email at pamvmassiel@gmail.com.
For updates on this and other stories, check www.hudsonreporter.com and follow us on Twitter @hudson_reporter. Daniel Israel can be reached at disrael@hudsonreporter.com.