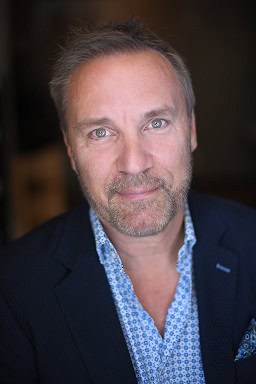 Craig Shoemaker is a modern-day renaissance man, with a show business career spanning over three decades as a stand-up comedian, actor, author, writer and producer.  He was named Comedian of the Year at The American Comedy Awards on ABC, is listed as one of the top 100 comedians of all time on IMDB and has garnered two Emmy awards.  His 90 minute stand up special Daditude, aired prime time on SHOWTIME Network and was on the front page on Netflix for several months.
Shoe's stage, film and TV acting credits are extensive and wide ranging.  He co-stars as Bandit in the critically acclaimed movie, Middle Man. He recurred as the character Wilson Gromling, the head of Pawnee's Liberty or Die Party, on NBC's Parks & Recreation and had a five-episode run on The Bold & The Beautiful.  He played the film professor in Scream 2 and just shot 2 films, Ticket to Nashville and RoadKill Mcgillicutty.
As a producer Craig has been a creative force in several independent features and television shows. He wrote, produced and starred in the cult classic Totally Baked, distributed by Universal and his movie The LoveMaster, won the Los Angeles Independent Film Festival. Currently Craig is producing and developing numerous projects with his partners at Hollywood Westlake Studios.  Off camera Craig's voice can be heard in many animated shows and movies.  He now has a weekly show called Untied.. with Craig Shoemaker on Sirius XM channel 82.
In 2010 he received a doctorate from California University of PA and he is now dedicated to assisting others through personal difficulties. His new podcast called Can I help you, with Dr. Craig Shoemaker, is a mix of levity and personal transformation. Craig is the founder of The Laughter Heals Foundation, a non-profit organization dedicated to lifting the worlds spirit's through laughter.  As a writer Craig was called in to write for season two of the iconic sitcom Fuller House. His inspirational best-selling book, LoveMaster'd – A Digital Journey to Love & Happiness, is critically acclaimed by the likes of Whoopi Goldberg and Dr. Drew Pinsky.  Watch: https://www.youtube.com/watch?v=PvwmCF63kXY.
Visit: http://www.craigshoemaker.com/ .
Showtimes: Thurs. 8:00PM / Fri. 7:30PM & 9:45PM / Sat. 7:00PM & 9:30PM
Call: 845-353-5400 / Tickets: $22 / Visit:  https://improv.com/nyack/