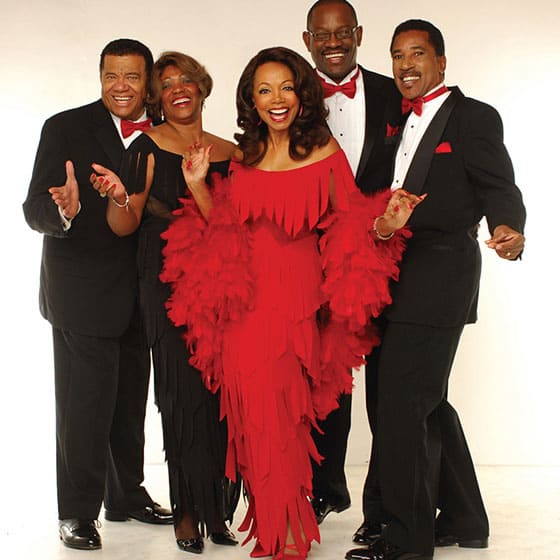 THE 5TH DIMENSION
The legendary group, The 5th Dimension continues to awe sold out audiences with their amazing harmonies, immaculate showmanship, and exciting energy. With over 20 million records sold worldwide, 22 TOP 40 Hits, five No.1 hits and six Grammy's, they're truly accomplished. Their classic songs include: Up, Up, and Away, One Less Bell to Answer, Last Night I Didn't Get to Sleep At All, Wedding Bell Blues, Stoned Soul Picnic, and the iconic Aquarius/Let the Sun Shine In.
The 5th Dimension has performed on some of the world's most prestigious stages, including the Royal Albert Hall in London, the Hollywood Bowl, the Greek Theatre, Radio City Music Hall, and multiple casinos in Las Vegas, Atlantic City, and Canada. The group also boasts many television appearances over the past decades, including the Ed Sullivan Show, PBS performances, Good Morning America, The Grammy Awards show, and the Frank Sinatra Special.
In 2015, original member and lead vocalist, Florence LaRue celebrated 50 years with the group. With Willie Williams, Leonard Tucker, Patrice Morris and Floyd Smith, the show includes more vocal range than ever and material that is fresh and varied. Much to the audience's delight, LaRue works hard to remain true to the sound of The 5th Dimension's original recordings, and performs their hits in their entirety.