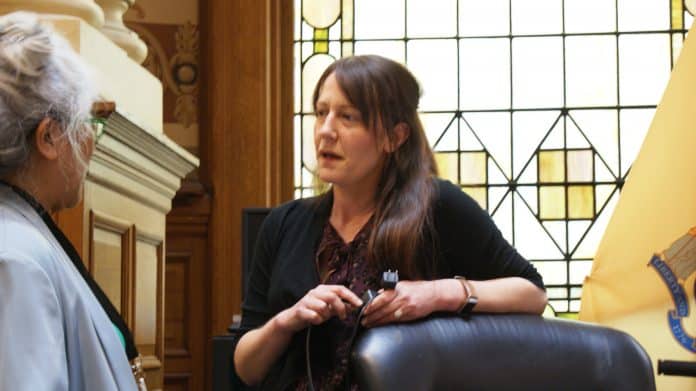 The hit-and-run case involving Jersey City Councilwoman Amy DeGise has been moved to Essex County.
The Jersey Journal reported on Friday that DeGise's case, in which she struck a cyclist in Jersey City in July without stopping, will be heard in the Essex County Superior Court's Special Remand Court. A court appearance for her was originally scheduled for today before the Jersey City Municipal Court.
A potential factor in the change of venue was her status as an at-large city councilwoman, along with being the daughter of Hudson County Executive Tom DeGise.
DeGise has resisted calls to resign over hitting cyclist Andrew Black on July 19, and had not reported the incident to the police until six hours later. Black suffered minor injuries from the incident.
Since her hit-and-run, a number of media reports have shed light on her past driving record, with the most recent one by the Journal revealing that she has a troubled history according to state Motor Vehicle Commission records, including "dozens" of parking tickets, two license suspensions, and four other accidents.
DeGise had not made any notable public appearances since the incident, but she did appear at the City Council's caucus meeting this morning. The regularly scheduled council meeting is this Wednesday at 6 p.m..
For updates on this and other stories, check hudsonreporter.com and follow us on Twitter @hudson_reporter. Mark Koosau can be reached at mkoosau@hudsonreporter.com or his Twitter @snivyTsutarja.