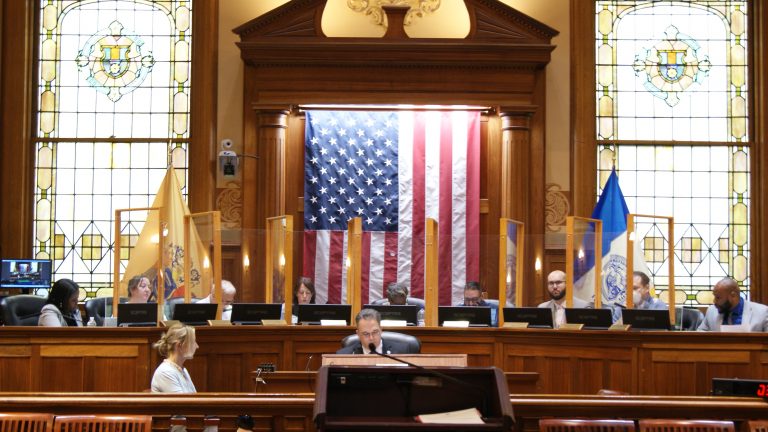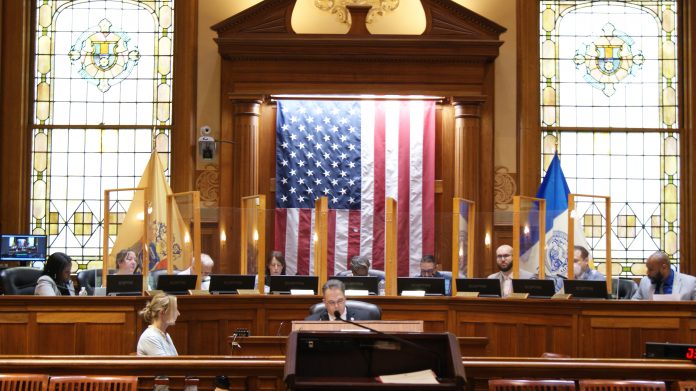 The Jersey City Council has passed a number of resolutions for various items, including promoting the assistant business administrator to a new role, making appointments for the Women's Advisory Board, and sponsoring a state bill for a reparations task force.
The first order of the May 11 meeting was the council unanimously appointing Assistant Business Administrator Barkha Patel as the director of the new Department of Infrastructure, which was created at the last city council meeting as part of the reshuffling of departments.
"I feel really honored and excited to take on this new job," said Patel. "I just want to say that the job has been unbelievably fulfilling, and I've enjoyed so many aspects of it. I couldn't have done it without the support and respect of all of you and everyone in the room here today."
Mayor Steven Fulop was there to subsequently swear in Patel to her new role. "At the end of the day, it really is the woman's perspective that drives the day to day operations of Jersey City, and it really is a privilege to be here to swear you in to be part of that group of distinguished women," he said.
The council then unanimously voted to appoint 11 women to the newly created Women's Advisory Board, which was established to "help women improve the status of women in Jersey City and create awareness of women's issues within the city," and will advise the mayor and council on women's issues and recommend policy and guidelines.
The 11 women appointed were Bishnu Maya Pariyar, Alice O'Kane, Sherry Singh, Tami Weaver-Henry, Chelsea Duffy, Ann Andrews, Nokeima Jones, Eiko La Boria, Terri Reynolds Hinton, Xiomara Gonzalez and Neida Rivera.
"This is just a testament, and I'm saying again, to who we are as a city," said Council President Joyce Watterman, who became the city's first ever female Black council president back in 2019. "We are diverse, and it's so important for us to unite and work together to bring diversity closer."
The council unanimously passed a resolution to authorize the sale of a combined total of $125,870,000 in general improvement bonds. Last month, the council adopted a $131 million bond ordinance for a number of capital projects such as the Loews' Theatre, building new police precincts, and other infrastructure projects.
They also unanimously passed a resolution to endorse the passage of the New Jersey Reparations Task Force Act, a bill in the State Legislature that would create a committee of experts to review the state's history of slavery and systemic racism and recommend reparations for Black communities that were affected.
"If you looked at this country in how many families gain wealth, you can clearly see it was on the backs of Black/African American people," said Councilman Frank Gilmore, who is Black. "In fact, even with reparations, we're still gonna be at a disadvantage, so this is just something that's the right thing to do."
Councilman Yousef Saleh also said that as the new generation, they have to atone for the past, and pointed to past precedence for reparations such as for Japanese Americans after the interment camps during World War II.
"In order for us to not just have equality, but to give Black citizens of this country a opportunity to thrive like any other demographic, it's incumbent upon us to do what is right, to look back on the past and say we've learned as a generation that we're going to perpetually work towards making this country a more perfect union."
Jersey City joins other municipalities such as Newark and Montclair that have supported the act.
For updates on this and other stories, check hudsonreporter.com and follow us on Twitter @hudson_reporter. Mark Koosau can be reached at mkoosau@hudsonreporter.com or his Twitter @snivyTsutarja.