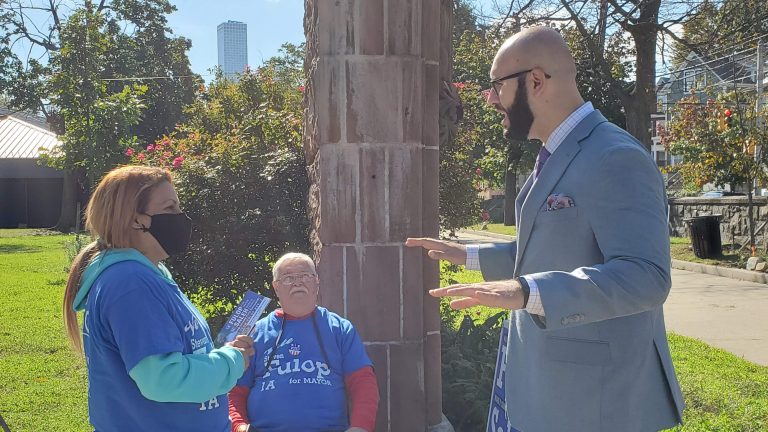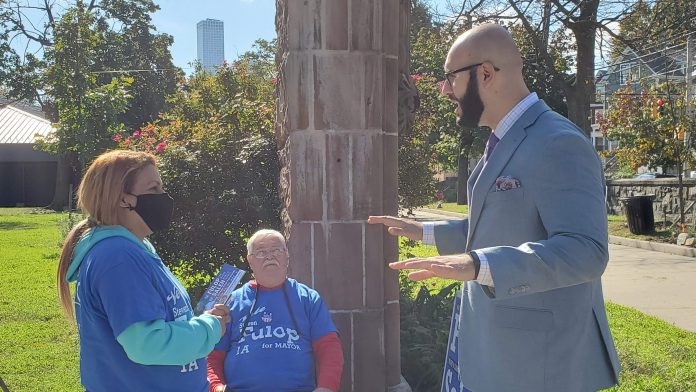 A number of residents and Jersey City council members held a virtual meeting recently to discuss the issues and priorities aroused after the recent re-warding changes that created new boundaries affecting the Newport community.
The meeting was organized in the wake of the newly adopted ward map, which made significant changes across the city. In Newport, the new boundaries split the neighborhood, with the northern section being moved to the Heights-based Ward D, while the rest of Newport remaining in the Downtown-based Ward E.
A number of residents in the community have spoken previously about their concerns regarding the map changes. Those in Ward D that are worried about how their interests will be addressed in a ward whose character is very different from Newport.
Councilmen Yousef Saleh and James Solomon of Wards D and E respectively said that although Newport is now split, the two have a good working relationship and will be able to tackle issues in the community together.
"What I envision is [that for] any Newport related issues, the two of us will basically be tackling it together," said Solomon. "So hopefully, you get two for the price of one."
The two then took a variety of questions from the residents regarding Newport. One resident named June asked how flooding will be addressed in the area.
"What actions while we're in Ward D will it take to make sure that the waterfront area, which is where I live, will get enough help in case of any flood?" asked June.
Saleh said that contrary to popular belief, they do have flooding up in the Heights and that he's explored the issue there, such as separating the storm sewers and building a new pump on 18th Street. He put his support behind green infrastructure such as bioswales, bike lanes and composting.
"We do believe in climate change, we believe it's real – that there are going to be deleterious impacts towards society if we do not act," said Saleh, who also said that he and Solomon will tag team on the issue.
Another resident, Rishi Sadrangani, asked about upgrading the current greenery they have in the city such as Van Vorst Park and Liberty State Park.
Solomon said that they are working to upgrade existing parks such as redone dog runs in Hamilton Park and Van Vorst Park, expanding the farmer's market at the Newark Avenue Pedestrian Plaza, and completing Cole Street Park.
He also talked about future projects such as upgrading a small park on 16 Street and Erie by adding pickleball and basketball courts, and bigger projects such as the Sixth Street Embankment (although it's currently stuck in a legal battle between the city and the owners of the land).
Quality-of-life issues were also discussed at the meeting, mainly on noise disturbances. One resident talked about drag races at the Target parking lot in the summer, while another mentioned loud and frequent helicopters over the summer as well.
"I've experienced it," said Saleh regarding the helicopters. "I've seen it with my own very eyes. I've seen people's legs dangling out of the helicopter, because they climb up through the western slope area, like the western side of the Heights, and they are really, really close to residential buildings."
Saleh and Solomon both referenced a movement called "Stop The Chop NY/NJ" that has been organizing to ban nonessential helicopter flights in the New York Metropolitan Area.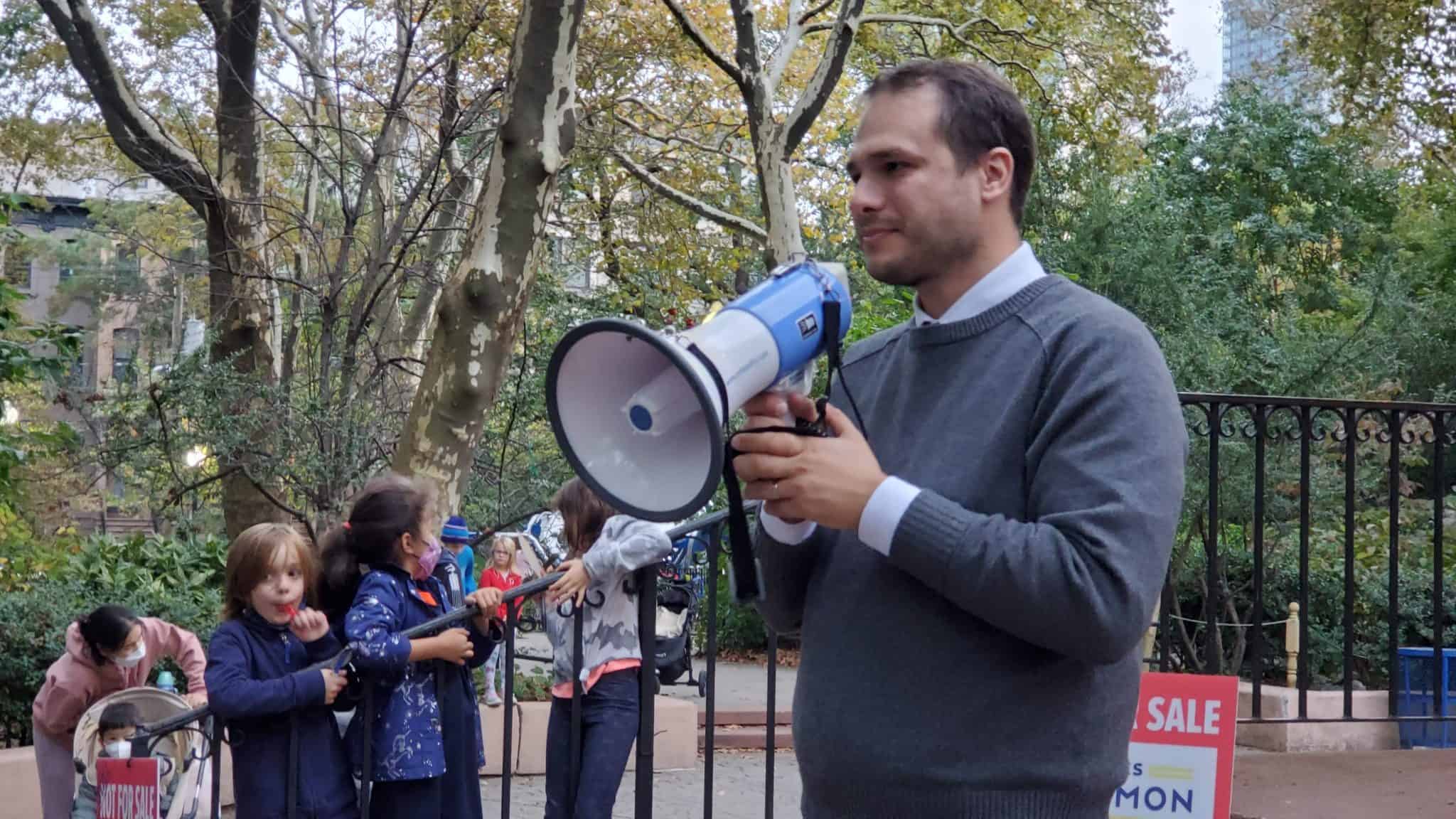 The last question asked by resident Kavita Thager was that with several upcoming buildings in the area if there would be any plan with the developers or builders to take care of community infrastructure.
"This area is going to host more people," she said. "To cater to them, we do need some other facilities like where do we go grocery shopping, where will our kids go, and the safety of the area, now the parks are going to be crowded."
"I think this is an area where you know, just being frank, I think the city needs to do a better job," answered Solomon. "I don't think we have done as good a job as we should have matching development infrastructure. So I think developments are not a bad thing, but you have to plan well for it."
Solomon said that he and Saleh have talked about needing a new school to cover both Newport and the area north of the Holland Tunnel, but noted that it could be a couple of years before that can happen (a project that would have provided a school in Downtown was nixed by the developer, according to a report from the Jersey Journal).
He then said that they're open to ideas and suggestions from the residents. "We do these meetings to understand what the core needs are, and then when a developer does propose a project, we can try to see if we can either require or work with them on their ability to provide some of those public goods," said Solomon.
Thager followed up by asking if there could be any communication or transparency from the developers, to which Solomon replied that while they usually reach out to them and can get their plans, many of the projects don't need the city council's approval and had received their zoning approvals many decades ago.
"We can absolutely get you the basic information on what they're building, what's in the project, what the sort of renderings and designs look like," he said.
For updates on this and other stories, check www.hudsonreporter.com and follow us on Twitter @hudson_reporter. Mark Koosau can be reached at mkoosau@hudsonreporter.com or his Twitter @snivyTsutarja.