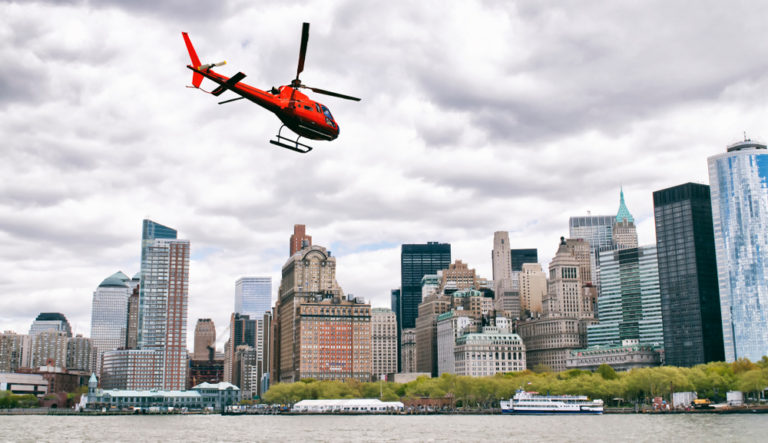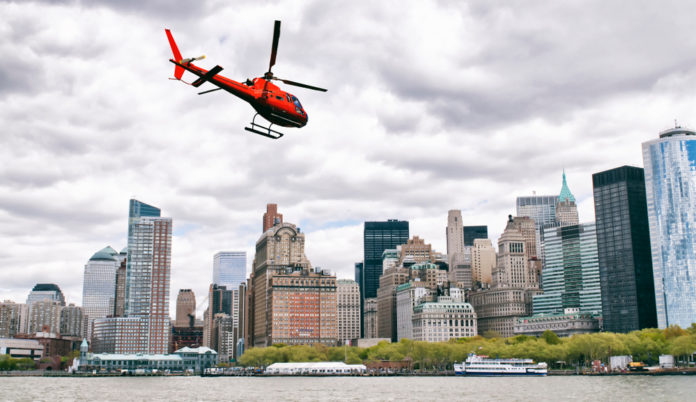 After billionaires and private interests have threatened the tranquility of Liberty State Park, helicopters could be the next thing, and local park activists have warned of the potential noise nuisance a new federal plan could cause.
A federal draft plan by the National Park Service (NPS), Federal Aviation Administration (FAA) and tour operators will propose limits for commercial air tours around the Statue of Liberty and Governor's Island by creating a 1,000 feet buffer from them.
It would also require tours to fly within half a mile of the parks in a clockwise direction at at least 500 feet above ground level, and helicopters would also be prohibited from circling or hovering within the half-mile boundary.
While the intentions of the draft plan are meant to protect the two parks on the Hudson River, the Friends of Liberty State Park have warned that the plan could come at Liberty State Park's expense by causing helicopters to fly over the park, in which they called a "LOUD HELICOPTER NOISE BARRAGE WAR[sic]" by the NPS.
"This agreement is equivalent to approving tourist helicopters right over and next to Central Park," read a statement by FOLSP's president Sam Pesin. "People deserve to enjoy Liberty State Park without the private interests of the helicopter companies disrupting and disturbing the peace at Liberty State Park, a recreational, natural, cultural and historical treasure."
Pesin argues that the buffer for the two New York state parks will only make "a small dent" in noise pollution heard by tourists, and that the noise will instead be shifted to Liberty State Park.
"Shifting noise is not a solution!" the statement continues. "This voluntary agreement with helicopter tourism companies doesn't get to the root issue – too many tour choppers and no real way to lessen their noise."
Noises from helicopters along the Hudson River, particularly those from tourist companies, have been a quality-of-life issue for both people in Hudson County and neighboring Manhattan. Lawmakers both locally and federally had introduced legislation to put limits on helicopters and ban non-essential flights in the local area altogether.
The National Park Service said that the FAA plans to sign the agreement this December, which will then update the operation specifications for each air tour company under the agreement within 90 days.
Public comments can be submitted to the NPS about the draft plan until Nov. 22 at 1:59 am at https://parkplanning.nps.gov/commentForm.cfm?documentID=124250.
For updates on this and other stories, check hudsonreporter.com and follow us on Twitter @hudson_reporter. Mark Koosau can be reached at mkoosau@hudsonreporter.com or his Twitter @snivyTsutarja.