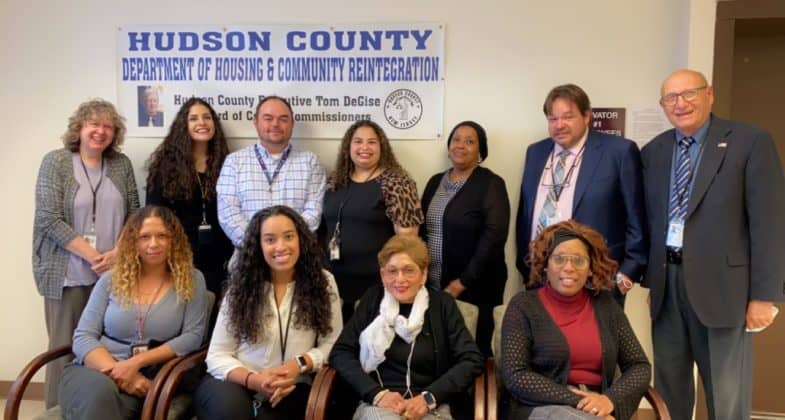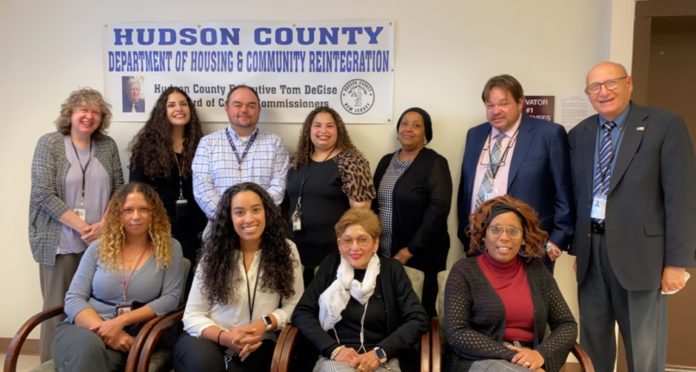 On Wednesday November 10, from 6 to 9 p.m. The Waterfront Project will host its annual 'Justice for All' Fundraiser. The Waterfront Project is a civil legal services nonprofit and HUD-certified housing counseling agency that helps Hudson County's most vulnerable residents.
It will be the first fundraiser for the nonprofit since March of 2019 due to the COVID-19 pandemic. "This year's event is extremely important. After having to cancel our fundraiser in June of 2021 and June of 2022, we have a large budget gap to close" says Executive Director Rebecca Symes. " We are $10,000 short of our fundraising goal, but there is still time for our community to support the event by donating, purchasing a sponsorship, or buying a ticket." People can support The Waterfront Project by visiting https://www.thewaterfrontproject.org/justice-for-all-fundraiser/.
The COVID-19 pandemic has both drawn attention to and exacerbated housing insecurity in Hudson County. The Waterfront Project has been on the front lines keeping struggling families in their homes during these extraordinary times. They have fought illegal evictions, helped tenants and landlords apply for and obtain COVID-19 rent relief, sought emergency orders to address unsafe living conditions, and negotiated mortgage modifications allowing struggling homeowners to keep their homes.
The Waterfront Project was able to keep its doors open throughout the COVID-19 pandemic in large part because it has strong community partnerships. As is tradition, The Waterfront Project will honor three of its partners at the November 10th event. The Waterfront Project will honor McManimon, Scotland, Baumann LLC for their years of financial support and strategic guidance, Katherine Brennan for her fearless advocacy for survivors of sexual assault, and the Hudson County Department of Housing & Community Reintegration for their extraordinary work in service of our most vulnerable neighbors during the COVID-19 pandemic.
Celebrating their 50th Anniversary, McManimon, Scotland & Bauman, LLC (MS&B) is a well-respected law firm with a growing national reputation.  With superior business-oriented legal expertise, professionalism, and a personal touch, the firm provides high-quality counsel to both the public and private sectors. McManimon, Scotland & Bauman, LLC is also committed to the community through a variety of altruistic endeavors. Giving back is in their DNA.
"The Waterfront Project has certainly been a beneficiary of the firm's commitment to giving back. MS&B has been a supporter from our earliest days, when we were operating out of space donated by the Catholic Community of Saints Peter & Paul in Hoboken, NJ" explained Founder and Board Treasurer Monsignor Robert Meyer. McManimon, Scotland & Bauman, LLC will be honored as the 2021 Valued Corporate Partner.
Katie Brennan is a public servant working in pursuit of the belief that housing is a human right. She serves as Senior Advisor to the Deputy Mayor of Housing and Economic Development in the Office of the Mayor of New York City. Katie previously served as Chief of Staff at the New Jersey Housing and Mortgage Finance Agency.
After being assaulted on the Murphy for Governor Campaign and a harrowing journey with the justice system, she publicly called for reform in the Wall Street Journal. Coming forward led to legislative hearings, dozens of reforms, and a $600,000 settlement donated to The Waterfront Project to launch a first-of-its-kind legal project dedicated to serving low-income survivors.
"Despite all that she has experienced, Katie Brennan remains resolutely optimistic that justice will prevail. She embodies the mission of The Waterfront Project" explained Board President Isabel Chou. "We are so grateful that she has entrusted The Waterfront Project to put her settlement funds to work for low-income survivors of sexual assault." More details about the new project, including the release of a strategic plan, will be announced at the event. Katie Brennan will be honored as the 2021 Trailblazing Community Leader.
The Office of Social Services at the Hudson County Dept of Housing and Community Reintegration works to end homelessness through innovation and collaboration with community partners. During the COVID-19 pandemic, they acted swiftly to shelter seniors and people with underlying health conditions in hotels. Their actions protected the most vulnerable members of the homeless population and reduced the threat of the virus spreading in our community. Those immediate hotel placements were then expanded to ensure social distancing in the shelter system. In addition, the agency administered various COVID-19 rental and utility assistance payments for over 1,724 (and counting) Hudson County households.
A state leader in homelessness prevention, the agency credits its success to a joint effort of elected officials, program staff, and partnering government departments. Monica Yeng, Social Work Director at the Office of Social Services elaborated "We couldn't achieve these outcomes without the guidance of Director Frank Mazza, Deputy Director Susan McCurrie, County Executive Tom DeGise and the Board of Commissioners or the support of the Hudson County Division of Housing and Community Development, especially Katelyn Ravensbergen who promotes collaboration between our office, nonprofits, vendors, and provider networks and Kevin Llangari who analyzes our data to enable us to see what works and what doesn't."
Amy Albert, Managing Attorney at The Waterfront Projectm offered her gratitude for the Office of Social Services at the Hudson County Dept of Housing and Community Reintegration. "During the height of the pandemic the agency staff were working nights and weekends to assist as many people as possible. They went above and beyond. Their efforts resulted in better housing outcomes for the residents of Hudson County." The Office of Social Services at the Hudson County Dept of Housing and Community Reintegration will be honored as the 2021 'In the Trenches' Ally Organization.
Buy tickets or donate at www.thewaterfrontproject.org/justice-for-all-fundraiser.
About The Waterfront Project, Inc
The Waterfront Project, Inc. (WFP) is a free legal services organization and a HUD-certified counseling agency. WFP resists the forces of gentrification that displace low-income residents from their communities by providing information, advice, and free legal representation. At its founding, WFP primarily focused on fighting evictions through financial counseling, housing counseling, and legal services. In 2020, WFP launched the Foreclosure Prevention Project to help homeowners in distress. WFP also has a Senior Law Project, which educates low-income seniors on the importance of wills, powers of attorney, and advanced health care directives and provides free legal transactional representation. And, with a $600,000 donation, WFP will launch a Sexual Assault Survivors Rights Project in 2022.