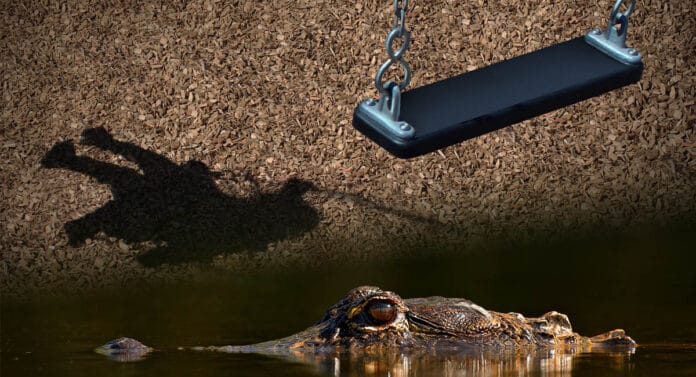 Last month in Florida, a young child was discovered within the jaws of an alligator after tragically drowning. The Pinellas County Medical Examiner has determined that the event occurred following the brutal killing of the child's mother. 
The St. Petersburg Police Department revealed on Monday that the autopsy results showed 2-year-old Taylen Mosley had drowned.
Taylen's mother, Pashun Jeffrey, aged 20, was found with over 100 stab wounds in the bathroom of her Lincoln Shores apartment on March 30. 
The young child went missing, leading to a comprehensive search that ended the next day when police found his body gripped by an alligator in Lake Maggiore, close to his residence. An officer shot at the alligator, causing it to let go of the toddler's body.
Father Accused of First-Degree Murder
Thomas Mosley, the 21-year-old father of the child, faces two first-degree murder charges related to the deaths of his son and Jeffrey. 
During a recent court session, the prosecution requested access to Mosley's medical records from a hospital where he was treated for severe cuts on his arms.
An affidavit states that a bloody fingerprint on a cleaning container and a blood-stained Gucci shoeprint inside Jeffrey's apartment connected Mosley to the crime scene. Authorities suspect Mosley attacked Jeffrey just hours after she hosted a party celebrating his 21st birthday. 
Mosley is then alleged to have taken his son to the alligator-populated Lake Maggiore, where he either placed or threw him into the water. The motive behind the tragic killings of the mother and son has not been disclosed.
Mosley is currently detained in jail without bond, and another status hearing for the case is set for May 5.