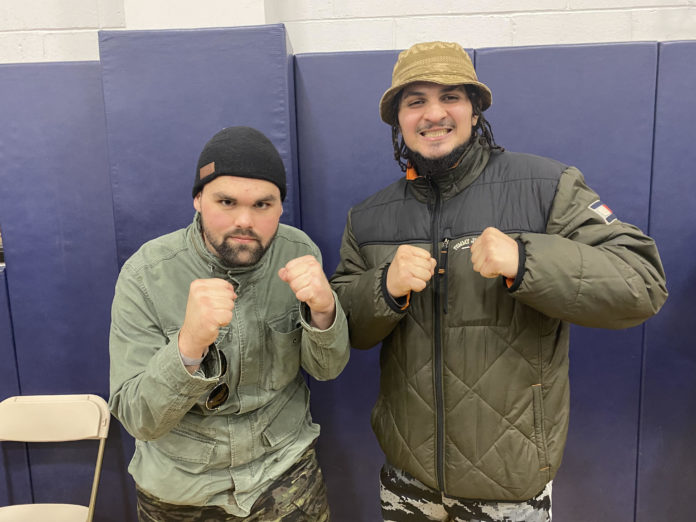 N.J. Diamond Gloves champion Peter Roldan has found no willing challengers for him in the 203-pound division, so now "The Body Snatcher" will step up to super heavyweight in search of opposition.
Roldan will face reigning N.J. Golden Gloves champion Ethan Fitzpatrick this Friday, December 16 at an amateur boxing event at the Elks Lodge in Boonton. Roldan will likely be outweighed by over 30 pounds by the 240-pound Fitzpatrick, who is also four years younger than Roldan at 24.
The fight will be the first in over seven years for Roldan, a 20-fight veteran who was unopposed in both the state and interstate Diamond Gloves tournaments this year. Despite starting his amateur career at 165 pounds, Roldan says he is up to the challenge of facing a naturally heavier opponent.
"I am just grateful for the opportunity to get back in the ring. I have nothing but respect for this young man and his team. I'm excited to showcase my heart. I was down for a long count, but now I'm resurrected like the phoenix," said Roldan, an Englewood resident. He is trained by Ryan Songalia out of Little Mac Boxing in North Bergen.
In addition to boxing, Roldan also operates a pair of businesses, including Affirmation Jump Ropes and the herbal supplements company Natures Medicine Apothecary.
Fitzpatrick of Wayne, also works as a stand-up comedian and trains out of Aces Boxing Club in Boonton. He has a record of 5-3.
Another boxer who trains out of Little Mac Boxing is also scheduled to compete. Piero Arteaga, a 19-year old of Union City by way of Peru, will make his amateur debut against Spencer Myles (0-1) of Butler, N.J.
The show will be promoted by Aces Boxing Club and is expected to feature over 20 bouts in the final amateur boxing event in the state this year. Tickets are priced at $40 at the door, or $25 if purchased by Wednesday at Aces Boxing Club.
The bout is scheduled for 7 p.m. The Elks Lodge is located at 123 Cornelia Street in Boonton.
For updates on this and other stories, check www.hudsonreporter.com and follow us on Twitter @hudson_reporter. Daniel Israel can be reached at disrael@hudsonreporter.com.