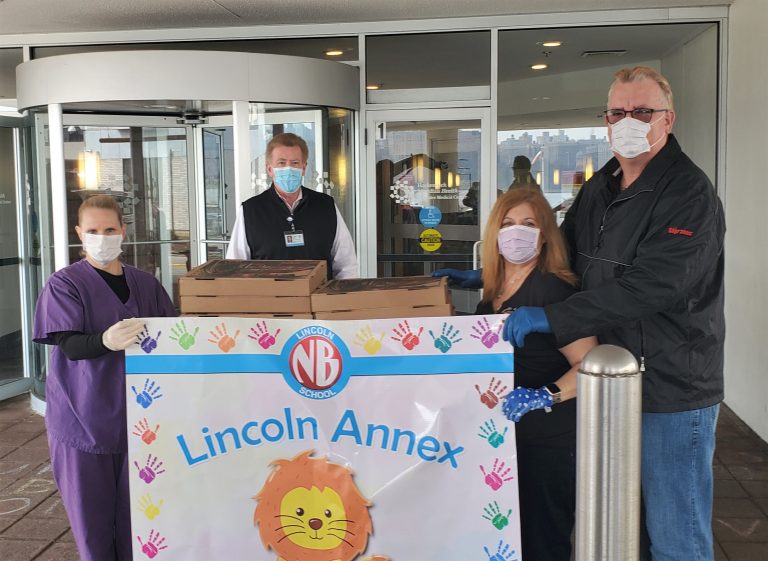 As the COVID-19 pandemic intensifies, local communities across Hudson County have been doing what they can to support first responders working on the front lines.
While North Bergen and West New York have recently been declared COVID-19 hot spots by Gov. Murphy, that hasn't stopped those communities from showing their unwavering support for the EMTs, nurses, doctors, and other healthcare workers who are fighting to keep township residents alive and healthy during the pandemic.
To show their appreciation for the medical staff at Hackensack Meridian Health Palisades Medical Center, the teachers, staff, and students of Lincoln Annex Kindergarten in North Bergen pitched in to do something special.
Clips of kids and teachers sharing specially-created artwork and messages of love and support, created independently while exercising social distancing, were compiled into a video to express the students' gratitude to those on the front lines.
The video sends a heartwarming message from students to healthcare workers at Palisades Medical Center who are fighting every day to stop the spread of COVID-19, letting these "superheroes" know how much their dedication means to those at home.
Healthcare workers wowed 
The project was originally proposed as a simple thank-you meal for hospital staff under the name Kindergarten Kares. But the idea quickly blossomed into a much more personal message. The project became a heartfelt expression of appreciation under the guiding hand of teachers Kathleen Fonde and Rita Stampe and Kindergarten Director Esther Ortega.
The healthcare workers at Palisades Medical Center were surprised and deeply touched by the video and its uplifting message.
"This is so beautiful!" wrote Director of External Affairs Nikki Mederos. "Amazing. Thank you!!!!"
Given the long hours and dangerous conditions under which hospital employees continue to work tirelessly, the video provided a welcome expression of hope and compassion from the community and helped to raise staff spirits with its positive message, according to Mederos.
Recently, a recovery room nurse at Palisades Medical Center, Lorna "Mickie" Miquiabas, was honored by Gov. Murphy and North Bergen Mayor Nicholas Sacco for her outstanding service during the ongoing pandemic.
The video was delivered on April 8 along with a tall stack of pizzas purchased with donations from teachers and staff. Water was donated by Palermo Pizza. Barcian Printing donated a Kindergarten Kares banner.
The video was edited by Sabrina Stampe, a broadcast associate at MLB network. Other project supporters include Tom Stampe, School Superintendent Dr. George Solter, hospital Vice President Joseph Burt, and Executive Assistant Phyllis Capote.
For updates on this and other stories, check www.hudsonreporter.com and follow us on Twitter @hudson_reporter. Daniel Israel can be reached at disrael@hudsonreporter.com.