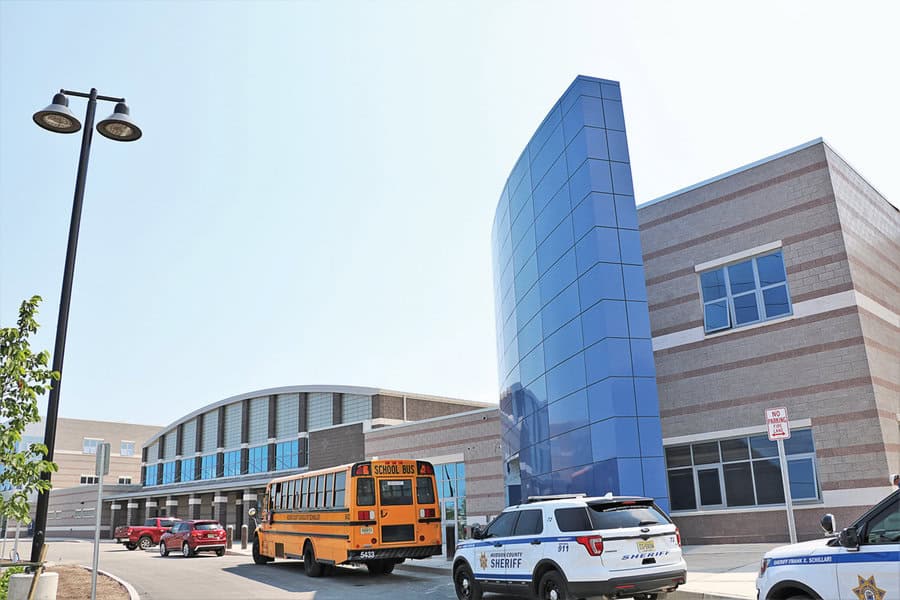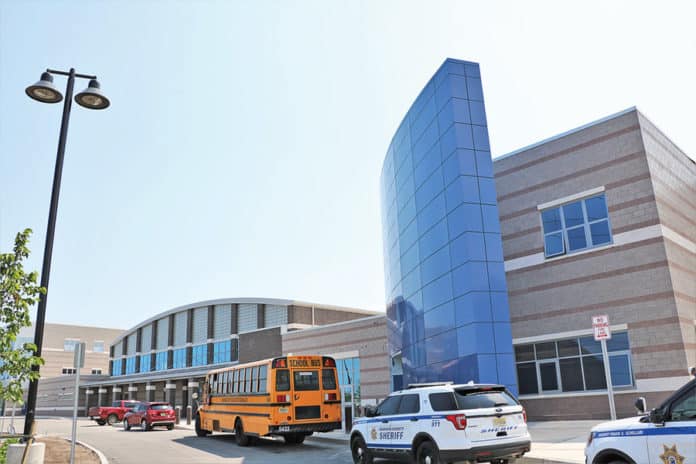 A High Tech High School Teacher accused of grooming, sexually assaulting, and impregnating a former student has been reassigned, according to Hudson County Schools of Technology Superintendent Amy Lin-Rodriguez.
"The District is aware of recent media publicity concerning allegations raised in litigation against one of the District's teachers," Lin-Rodriguez wrote in a letter to the community on Sept. 9. "The District has also received comments concerning such allegations from members of our community and is aware of related social media posts."
The announcement came after a lawsuit was recently filed in Hudson County Superior Court by a woman only identified as E.P. against social studies teacher John Jefferson. The suit alleges E.P. was groomed, sexually assaulted, and impregnated by Jefferson, starting at age 14, while she attended High Tech High School.
The lawsuit also names, as defendants, Nancy and Leslie Jefferson, Joseph Giammarella, High Tech High School, Hudson County Schools of Technology, and "John Does 1-10" and "ABC Corporations A-Z." The suit says these defendants were kept anonymous for the sake of E.P.'s privacy but may be revealed as the lawsuit progresses.
"While the district does not and will not comment on pending litigation, I want to assure our students, staff and our HCST community, that through administrative reassignment and other appropriate action, the concerns raised have been addressed, in order to protect the interests of all parties involved," Lin-Rodriguez said. "Please be assured that the safety and well-being of our students, employees, and our campus community, as well as the ability to teach and learn effectively without distraction, is of utmost importance to the District. I look forward to a positive, productive and successful school year for our entire HCST community."
Years of alleged abuse
E.P. alleges the abuse began in the 2005 to 2006 school year, when she was 14 and a student of Jefferson.
During her freshman year, Jefferson allegedly often lectured E.P. on the importance of loyalty. According to the suit, "this was said only so that [Jefferson] could cloak his sexual desire and pursuit of E.P."
During her sophomore year it allegedly grew more intense. According to the suit, Jefferson allegedly scheduled E.P. to be around him as much as possible, during free periods, after school, at extracurricular activities, and even making her his "intern."
Jefferson allegedly began bringing her gifts at this point. He also allegedly began asking E.P. inappropriate questions about her and her boyfriend, telling her about his past sexual experiences in explicit detail, according to the suit.
During a prom she attended during sophomore year, the suit alleges that Jefferson forced E.P. to talk to him the whole time, only permitting her to dance once with her boyfriend she was there with. According to the suit, Jefferson constantly encouraged E.P. to break up with her boyfriend.
By junior year, the suit alleges that Jefferson's "possessive behavior" over E.P. increased. She was allegedly transferred to his homeroom, and communicated with him over the weekend via email. The suit alleges that Jefferson eventually grew paranoid over the emails and supervised E.P. as she deleted them.
During senior year, E.P. allegedly began skipping classes to spend more time with Jefferson. The suit alleges that the school employee in charge of keeping attendance records, Vincent Nardiello, allegedly altered records to mark her present.
Alleged sexual assaults and relationship
In May of her senior year, Jefferson is accused of sexually assaulting her twice and "continued a regularly sexually abusive relationship." E.P. was accepted and enrolled at McDaniel College in Westminster, Maryland, but Jefferson allegedly encouraged her not to go and convinced her to stay with him and take online classes at the American Military University while working a retail job.
E.P. allegedly lived with Jefferson in North Bergen, even after E.P.'s parents found out. According to the suit, Jefferson allegedly ignored E.P.'s father, prompting him to reach out to Jefferson's principal, Joseph Giammarella. Giammarella allegedly refused to do anything because E.P. was no longer a student.
In the suit, E.P. describes increasing alleged physical abuse at this time. Jefferson allegedly started referring to her as his fiancé and required she be by his side at all times, according to the suit.
After finding online courses unfulfilling, E.P. was able to transfer to Bergen County Community College and then Seton Hall. But Jefferson allegedly kept close tabs on her, memorizing her schedule and forbidding her from spending time with friends she met or attending parties.
Jefferson allegedly did not pay for her schooling, instead encouraging her to pay for it by working multiple retail jobs. According to the suit, E.P. allegedly spent most nights with Jefferson and his mother watching television. Jefferson would allegedly get upset at the suggestion of doing something else, such as studying.
Pregnancy and escape
In 2012, E.P became pregnant by Jefferson. But E.P. allegedly wasn't able to tell her parents she was pregnant from the alleged sexual abuse for approximately six or seven months.
Determined to escape Jefferson at this point, E.P. was allegedly finally able to do so in August of 2012.
Jefferson later attempted to attend the birth of E.P.'s daughter and propose to E.P. in September of 2012, but was prevented by E.P.'s father. The suit states that Jefferson has since attempted to contact E.P. multiple times to convince her to get back him, "which she will never do."
For updates on this and other stories, check www.hudsonreporter.com and follow us on Twitter @hudson_reporter. Daniel Israel can be reached at disrael@hudsonreporter.com.