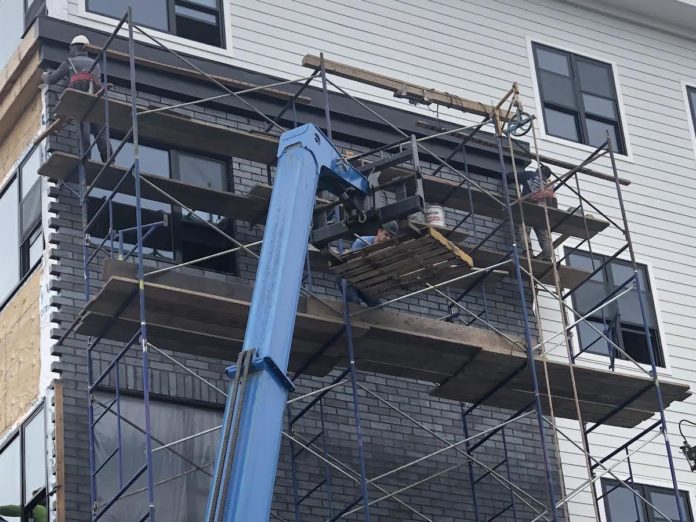 North Bergen has revised its work hours regulations for construction and other types of work that may be noisy or intrusive.
Mayor Nicholas Sacco and the Board of Commissioners adopted an amended ordinance regulating hours during which certain work may be done. The commissioners present voted unanimously to do so at the October 26 meeting, after it was introduced on October 12.
Previously, the commissioners adopted an ordinance in April of 2006 regulating construction work hours. The township has since determined that it was necessary to repeal and replace that ordinance.
The new ordinance prohibits "any person, firm, or corporation to make, continue, or cause to be made or continued any excessive, unnecessary or unusually loud noise or any noise which either annoys, disturbs, injures, or endangers the comfort, repose, health, peace, or safety of others within the limits of the township."
Regulating hours for construction and motor vehicle repairs
Operating any tools or equipment used in construction, drilling, repair, alteration, or demolition work is considered a violation other than between the hours of 8 a.m. and 5 p.m., Monday through Friday, and 10 a.m. and 5 p.m. on Saturday. The ordinance applies to demolition as well as construction, including any site preparation, assembly, erection, repair, alteration or similar action.
There is no construction allowed on Sundays or legal holidays. The only exceptions are for emergency work for public service utilities or by permit.
The ordinance also regulates when motor vehicle work can be done. Repairing, rebuilding, modifying, or testing any motor vehicle is considered a violation except between the hours of 8 a.m. and 5 p.m., Monday through Friday, and 10 a.m. and 5 p.m. on Saturday.
The only exception is for work on private residential property on a motor vehicle or motorboat for the personal use of the resident. The ordinance applies to motor vehicles including: passenger cars, trucks, motorcycles, trailers, semi-trailers, campers, go-carts, snowmobiles, motorboats, and amphibious craft.
The penalty for violating this ordinance is a fine up to $1,000 for each violation. Each day a violation occurs is considered a separate offense.
Town attorney explains changes in ordinance
Town Attorney Tom Kobin explained the ordinance at the October 26 meeting, at the request of Sacco. He said that the new ordinance specifically bans construction work on Sundays.
"It makes it a little more explicit when construction work may occur, explicitly barring it on Sundays," Kobin said. "If you're doing construction outside the permitted times, then it would be defined as a violation."
Kobin also noted that the language of the ordinance was changed to mean that working during those hours was banned, as opposed to previously only being loud construction work.
"Whereas, the other one I think it had to be construction in a loud way in order to trigger the ordinance," Kobin said. "It's hard to describe what's loud, unless you have something to measure the noise like a decibel meter."
Kobin added that the ordinance also prohibits the time during which vehicle repairs can be done. This has some exemptions, such as local homeowners making repairs to their vehicles.
"Then this also adds vehicle repairs," Kobin said. "It prohibits those on Sundays. It does say explicitly in there when you can do it. And it exempts out the local resident just working on their personal car. That can still happen on a Sunday. But as far as the other vehicle repairs, they're not allowed on Sundays."
For updates on this and other stories, check www.hudsonreporter.com and follow us on Twitter @hudson_reporter. Daniel Israel can be reached at disrael@hudsonreporter.com.