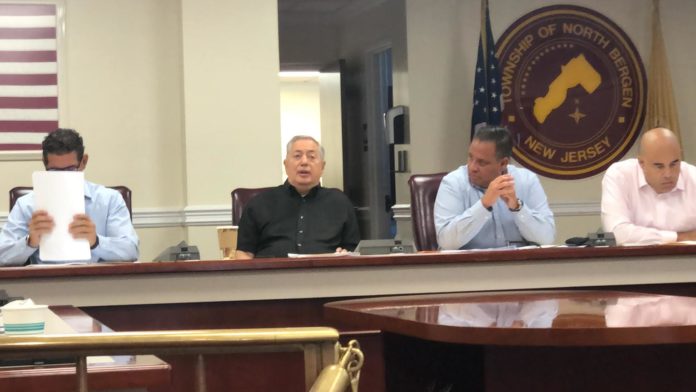 North Bergen and West New York officials are informing residents about the rollout of the Affordable New Jersey Communities for Homeowners and Renters (ANCHOR) property tax relief program.
Residents of both municipalities will soon be receiving mailers from the New Jersey Division of Taxation with filing information and an application for the 2019 ANCHOR property tax relief program.
The ANCHOR program replaces the Homestead Benefit program and expands the amount of property tax relief while also boosting eligibility to twice as many homeowners, and also includes tenants renting their homes.
The Division will be emailing ANCHOR program filing information to homeowners who had requested their application be sent through email when they filed their 2018 Homestead Benefit application at the same time the physical mailers are sent out.
The NJ Division of Taxation mailers will begin arriving to tenants and homeowners in Hudson County, which includes West New York and North Bergen, on September 21. The municipalities have asked that residents not call about a missing mailer until at least two weeks after the expected delivery date.
Who is eligible?
To be eligible, homeowners must have been a New Jersey resident; owned and occupied a home in New Jersey that was their principal residence (main home) on October 1, 2019; paid the 2019 property taxes on their main home; and had 2019 New Jersey gross income of not more than $250,000.
To be eligible, tenants must have: been a New Jersey resident; rented and occupied an apartment or residence in New Jersey that was their principal residence (main home) on October 1, 2019; lived in a unit with its own separate kitchen and bath facilities (if the building had more than one dwelling unit); paid rent on their main home, which was subject to local property taxes; and had 2019 New Jersey gross income of not more than $150,000.
Applicants will choose to receive their benefits either as a check or direct deposit. Applications must file by Friday, December 30. The online application, eligibility requirements, filing instructions, and paper applications can also be accessed at nj.gov/treasury/taxation/anchor.
The automated telephone filing system, which will be available 24 hours a day, seven days a week, during the filing period, can be reached at 1-877-658-2972. Text Telephone Service (TTY/TDD) for hearing-impaired users at  1-800-286-6613 or 609-984-7300.
Sacco touts new property tax relief program
North Bergen is making a huge push to make residents aware of the program, through means ranging from a letter from the township,
At the September 21 meeting of Mayor Nicholas Sacco and the Board advised that residents should expect a letter from the state that will explain the application access for the program. In addition to that, Sacco is making his own push to keep residents aware. 
"We discounted that and sent out our own letter telling people to look out for the state letter and to fill it out," Sacco said. "We're sending out a letter to every resident." 
Sacco continued, explaining the program that is based on 2019 tax returns: "Of people who are eligible, there's two levels." 
According to Sacco, homeowners who make less than $150,000 will receive $1,500, while those who make more than $150,000 will receive $1,000. Tenants who make less than $150,000 would receive $450. 
"It's imperative that people fill this out," Sacco said. "We'll be getting out other outreach… We have it on our Facebook, we have it on northbergen.org. We're getting this information out." 
Township to offer residents application assistance
In addition to publicizing the program, the township will be allocating library staffers to assist residents in filling out the form.  
"We are having our library staff prepare, and I talked to my Senate staff, to assist them," Sacco said. "People kept calling the Senate office to assist people who may not have access to computers or not be prepared to do it this way." 
The township may also see the assistance of a firm it hires to do taxes for local senior citizens. 
"We're planning to bring in the person who does taxes for our senior citizens because he deals with them," Sacco said. "He's already getting calls about the program." 
The move to assist residents comes due to the timing of the deadline at the end of the year. 
"The important thing about the deadline is that people go to their accountants after the end of the year," Sacco said. "Their accountants would be doing this. I know some accountants who have done the Homestead rebate for people. So the people have to deal with it themselves. So we're making staff available at both the uptown and downtown library." 
According to Sacco, the township is seeking answers regarding what qualifies for the new program. 
"There are still some questions," Sacco said. "My Senate staff has raised a Housing Authority question. They're saying that if the place doesn't pay taxes, we don't know if that includes in lieu of taxes, they may not be eligible. If they're in subsidized housing, they may not be eligible. But that's the state will have to decide." 
Ironing out the details
Sacco touted the new program, which he worked to set up as the state Senator for the 32rd Legislative District. He added that this is a pilot program and it is unclear if it will continue again next year. 
"As a Senator, I worked hard on getting this program established," Sacco said. "So let's hope people follow this and apply and get the money they deserve, the rebates they deserve."
Commissioner of Revenue and Finance Julio Marenco told the Hudson Reporter that spreading awareness to residents of the benefits of the program was key to ensure eligible residents apply. 
"The biggest thing is we're raising awareness," Marenco said. "We're making residents aware. We don't want a resident a couple months down the road finding out this program was available and didn't apply for it. So we're doing everything possible from the Senate office and their staff. We have our library staff as well. The people that do the senior citizens' taxes are helping, because they know them best. So we're making sure there's no problem and then we're sending out a town wide letter, which is interesting because not everybody is qualified for it, but at least everybody aware of it." 
Marenco urged patience as the program rolls out. 
"We just found out today and yesterday that the system was down or is back up," Marenco said. "So take your time to have the patience to do it to get it done."
Mayor Gabriel Rodriguez also boasted about the program to West New York residents.
"This is huge news for West New York that benefits Homeowners and Renters alike with significant relief that I hope and encourage our residents to take advantage of," said Rodriguez. "Our administration has held the line over the last four years while making significant investments in our infrastructure and streamlining government services – all while dealing with the unprecedented global pandemic – this news from the NJ Division of Taxation provides a glimpse of further relief for WNY residents and our neighbors across the State."
For updates on this and other stories, check www.hudsonreporter.com and follow us on Twitter @hudson_reporter. Daniel Israel can be reached at disrael@hudsonreporter.com.