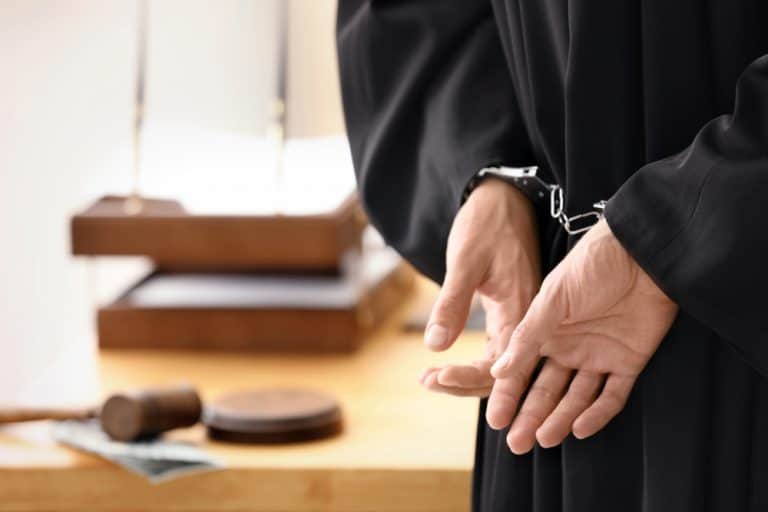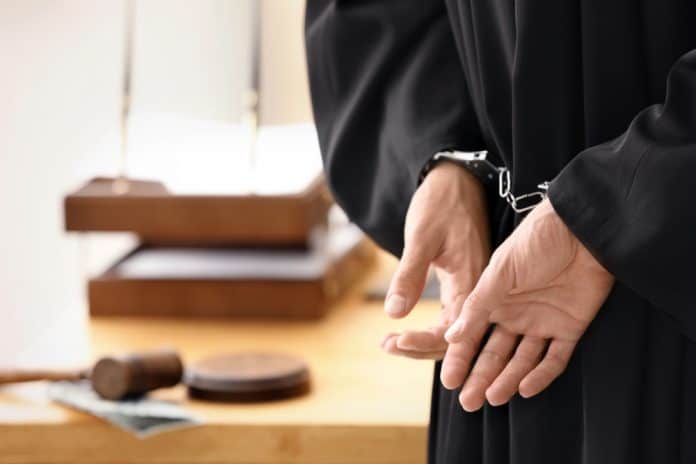 Nino Falcone, a part-time municipal court judge in North Bergen, now faces additional charges stemming from an allegation that he groped a woman at his private office two years ago.
Falcone faces a four-count criminal complaint from the Supreme Court of New Jersey's Advisory Committee on Judicial Conduct.
According to the complaint brought by ACJC, Falcone violated four canons of the state's Code of Judicial Conduct "which requires judges to observe high standards of conduct so that the integrity and independence of the Judiciary may be preserved;" "which requires judges to respect and comply with the law;" "which requires judges to avoid impropriety and the appearance of impropriety and to act at all times in a manner that promotes public confidence in the integrity and impartiality of the Judiciary;" and "which requires judges to conduct their extrajudicial activities in a manner that would not demean the judicial office."
The complaint continues: "By his treatment of A.C. as detailed above, resulting in a charge of criminal sexual contact… [Falcone] demonstrated a failure to conform his conduct to the high standards of conduct expected of judges and impugned the integrity of the Judiciary."
He knew her
Faclone was first charged by the Hudson County Prosecutor's Office in 2019 with criminal sexual contact in relation to an incident that occurred in his law office. Falcone, 78 at the time, was arrested after allegations that he grabbed a woman's breast without her consent.
To preserve her identity, she is referred to in the court documents only by her initials: A.C. Falcone knew A.C. and had represented her in personal matters in the past, the complaint said.
The alleged incident occurred at his private law office at 7807 Bergenline Ave, the complaint said. A.C. went to Falcone's office around August 19, 2019, on behalf of her employer, a physician with whom Falcone had a professional relationship for years.
Groping alleged
According to the complaint, after discussing business with Falcone, A.C. attempted to leave his office. But Falcone allegedly pulled her into him and began rubbing her back.
A.C. tried to push Falcone away, but he held her arm, squeezed her breast, and told her to "let me touch you, let me play with you," the complaint said.
As she continued to push him away, Falcone allegedly grabbed A.C.'s wrist. He then released her wrist, and offered her what he allegedly called "birthday money." A.C. refused, left, and returned to her employer's office, according to the complaint.
A.C. told her employer, coworkers, and husband following the incident. According to the complaint, A.C. and her husband went to the Teaneck Police Department, which referred the case to the HCPO.
Caught on recording
Using a recorded undercover telephone line in a station house interview room, A.C. placed a call to Falcone, according to the complaint. During their conversation, he allegedly admitted to A.C. that he touched her "inappropriately" and apologized to her.
Falcone was arrested and charged on September 12, 2019, by complaint summons with one count of fourth-degree criminal sexual contact. After being processed, he was released.
Falcone was suspended without pay in 2019. He retired in August of 2020, according to the Township.
In March of 2020, Falcone was admitted into the Pretrial Intervention Program (PTI). After complying with the conditions of PTI, the matter was dismissed.
The complaint from the ACJC breathes new life into the case.
For updates on this and other stories, check www.hudsonreporter.com and follow us on Twitter @hudson_reporter. Daniel Israel can be reached at disrael@hudsonreporter.com.