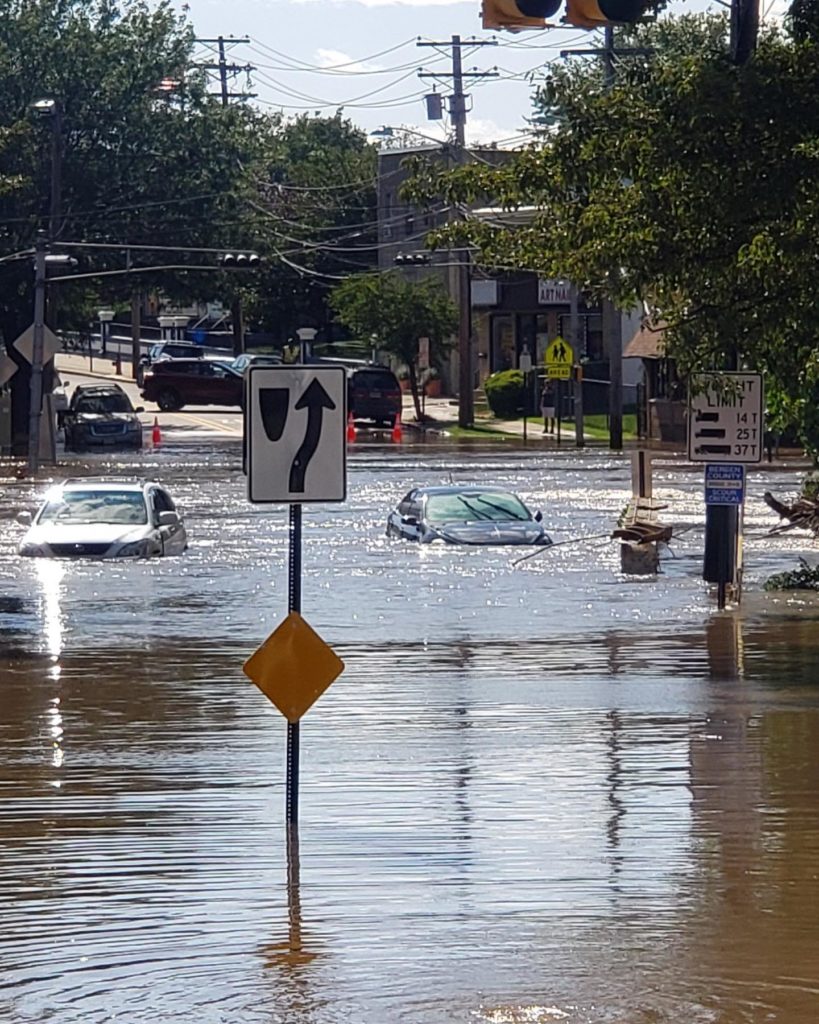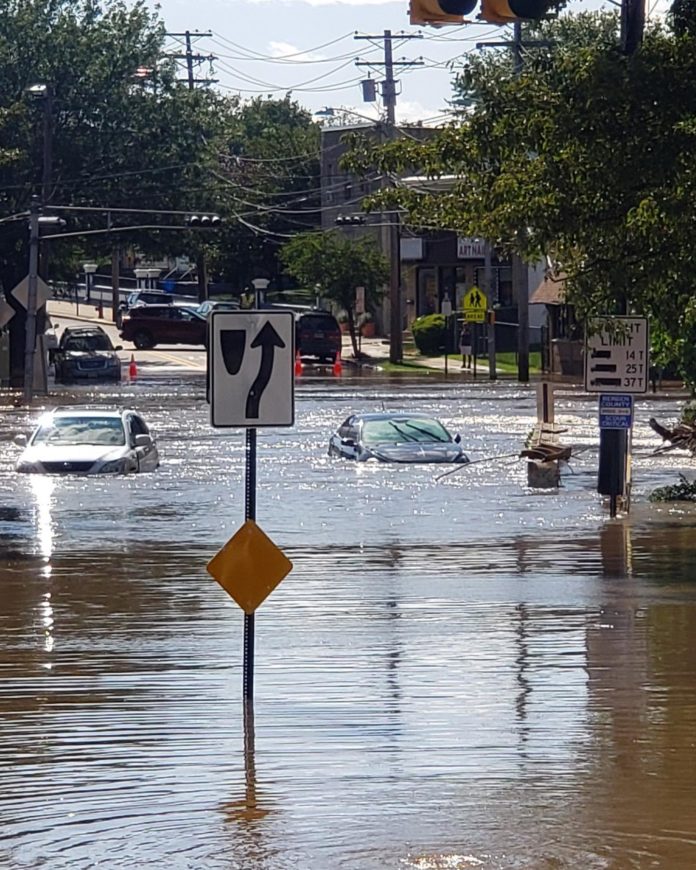 Following Hurricane Ida, North Bergen residents poured into the virtual Board of Commissioners meeting calling for solutions to prevent the massive flooding caused by the storm.
North Bergen resident Roger Kasada said flooding is an "enormous problem" and called for resiliency projects to mitigate flooding.
"We're past the prevention of climate change," Kasada said. "It's already here. These floods are going to continue to get worse. My basement was flooded with almost three feet of water. I've lost all my appliances and everything that I had in the basement. My neighbors have also lost a lot of what they own in their basement. Many of us are not in the financial position to take on a catastrophe like that."
Kasada acknowledged that there are relief funds from the Federal Emergency Management Agency (FEMA), but encouraged spending on township projects to prevent flooding in the first place.
"We need to talk about investments into resiliency, we can't keep ignoring these problems," Kasada said. "We need to address these problems right now as in planning for what North Bergen is going to do to mitigate these flooding scenarios. It's all over town."
Calls for resiliency projects
A representative of North Bergen Earth Talks who asked only to be referred to as "Ms. Sustainability," echoed calls for resiliency projects and green infrastructure.
"I know the Green Team's proposed mitigation tactic to flooding specifically is to dig retention tanks in the old High Tech parking lot," they said. "This method is already implemented in Hoboken, and there is still massive flooding in the streets… [Trees] are fundamental in absorbing mass amounts of water during flash floods. All the pavement is what prevents our stormwater from draining properly all over New Jersey. Biodiversity is the most cost effective solution to help mitigate the outdated combined sewer system that we have in place… We do not have time to put off these solutions any longer… The more we delay, the more sewage water enters our homes."
Resident Stephanie Martinez agreed.
"Mitigating flooding looks like reforestation and separating the sewer lines," Martinez said. "We have to do so now. There's going to be another storm coming, and even more storms because of climate change."
Neighborhood flooding
Other residents said that they witnessed terrible flooding from the storm, but added that flooding in their neighborhood has been persistent for years.
"I'm reaching out on behalf of the community between Hudson and Broadway, 72nd to 79th Street," resident Samir Patel said. "We've been enduring a sewer backup into our homes for at least five years. I've been living here two years, and I've had four floods with minimal rainfall. I spoke with my neighbors, and we all connected the dots that this issue has been persistent for a number of years and has been progressively getting worse. Some of us have individually invested into our homes trying to tactically fix the problem, not realizing our neighbor has the same issue, and this issue is confined to the Hudson and Broadway area."
"We are pretty much in a dire situation between Hudson and Broadway," resident Gabby Costello said. "There has been heavy duty flooding throughout the years… I have two kids. They've been traumatized by the situation time and time again. My basement is pretty much done with. I'm a single parent so I can't afford to be paying so much into this… When you have sewage backing up, that's an infrastructure issue. Why is this happening?"
"My house itself, every time it rains, just gets flooded,"  resident Claudia Mendoza said. "I had a lot of damage because of this flooding… I've lived in this house for the past six to seven years, and there are two times this year that were horrendous. I've never experienced something like this."
Engineers weigh in
Mayor Nicholas Sacco questioned why the neighborhood is waiting until now to report the flooding and urged them to do so every time it happens. He said that the township would send engineers to monitor the houses when it rains regularly to see "how deep the problem really goes."
In response to the neighborhood's pleas, Township Administrator Janet Castro said she would follow up with Mendoza, Costello, and Patel regarding the issues in the neighborhood.
"Our systems are just unable to handle the amount of water of the surge," Castro said. "Unfortunately we've got so many instances where people have these issues, countless number of residents with flooding."
Meanwhile, the township is seeking FEMA relief funds for drainage-related upgrades. Castro said it is also looking for other funding and resources to address the problems.
Sewer overhaul
Sacco said that the township is working with the Passaic Valley Sewer Commission (PVSC) on addressing the township's antiquated combined sewer system.
"They're trying to separate the sanitary sewers from the rain water," Sacco said. "That's I think a $50 million project. [PVSC] is taking the lead on it. We did meet in North Bergen, and we had most of the towns around here as far as Newark. We talked with Passaic Valley because we need their help. No town can afford the cost of what the mandate would be. So we're trying to work together with them to see how much they can pick up, and the rest the town will of course have to do. But that would do a great deal toward alleviating flooding."
Sacco said the failed proposal for the PSE&G power plant in North Bergen would have paid for floodgates.
"The floodgates would have prevented the flooding from Bellman Creek, which overflowed and affected our schools," Sacco said.
Looking for a developer
According to Sacco, the township is still pursuing a developer to redevelop the land, which would include the floodgates.
"We have to somehow get a developer in there who will pick up the cost of the floodgates for the Army Corps of Engineers," Sacco said. "We did make that an area in need of redevelopment, but we're not getting much help on it."
Sacco said that while North Bergen was hit hard by Ida, so was the rest of the state. He added that the township wasn't to blame for the historic flooding, which affected nearly every resident.
"I know [Commissioner] Allen Pascual got water," Sacco said. "I'm on the tenth floor of an apartment building, and we got water through our roof. This was a one in 500-year storm."
For updates on this and other stories, check www.hudsonreporter.com and follow us on Twitter @hudson_reporter. Daniel Israel can be reached at disrael@hudsonreporter.com.