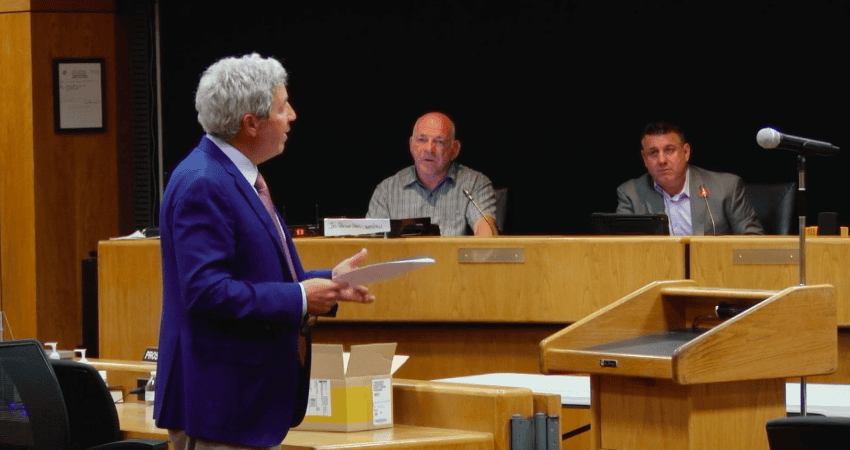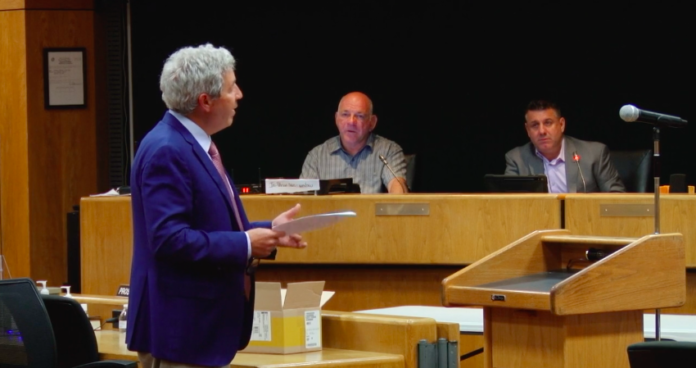 Secaucus has adopted a $64,203,932 budget for the 2022 calendar year. The Town Council adopted the budget at its June 28 meeting. Chief Financial Officer Pat De Blasio broke down the budget during the hearing at the meeting.
De Blasio said the budget process was started it in January and February of this year. The budget has remained the same from the introduction to the public hearing.
This year, the town will see a tax decrease for the average homeowner. This is a nice surprise for homeowners, as the town was previously anticipating a small tax increase.
"The overall tax rate, as it stands today, the average homeowner is expected to go down by $12 on houses valued at $176,000," De Blasio said. "Naturally if your house is valued higher, the projected tax increase would be larger than that."
While the town is still recovering from the impacts of COVID-19, it also had to cope with inflation in 2022.
"We have lots of different impacts on this budget," De Blasio said. "It was a different year for all of us. We had inflation running at 8.6 percent. And we have tax to deal with. We have a levy cap at 2 percent, and we have a budget appropriation cap at 3.5 percent."
Despite inflation and other challenges, the town has kept within the tax levy cap and budget cap.
"I'm pretty proud to say we met both of those caps," De Blasio said. "So our budget is in full compliance. A few days ago, the DCA reviewed our budget and gave us the green light. So all is good."
Since the New Jersey Department of Community Affairs has given the okay, the town has put their budget into affect.
"With the tax decrease, we're pretty happy about that," De Blasio said. And that's about the summary on the budget."
Secaucus continues to recover
First Ward Councilman Rob Costantino, who is on the Finance Committee, touted this year's budget, all things considered.
"There's a lot lately, inflation being at 8 percent and health insurance costs going up, and pension stuff, and all the other things that go into running a town has increased," Costantino said. "It puts a lot of pressure on these budgets, and it's really difficult year after year. Things like increasing police department, as many cops as we have now and all the things that go along with it, COVID-19, revenue shortages with people working from home and not using the train as much, the parking tax, and the hotel tax, and people not traveling with gas prices being as high as they are."
Constantino listed the various things in the budget that have been affected by both COVID-19 and inflation, from decreased revenue from hotel and parking taxes, to increasing the police department and addressing budget shortfalls with federal funds. The town is using $1,145,754.33, the other half of its $2,291,508.66 in American Rescue Plan money, to address budget shortfalls as it did in 2021.
"There are so many things that put stress on the budget," Costantino said. "I'm proud to get to this point where we're able to sandwich these three taxes from the town, the school board, and the county and come out with this where there's a help to the taxpayers for one more year. We've been doing this for 12 years and we've had favorable budgets for a long, long time. And it's really difficult to do. I'm proud of this budget, I'm proud of all the work everyone does. We'll get back at it now and try to create those surpluses we need to so that next year we're in the same boat."
Costantino said this year's budget should not hamper efforts next year, come budget season.
"I think most year that we do this, we try to avoid impacting future budgets with the decisions we make now," Costantino said. "It's getting harder, because of all the things we just mentioned. But with all the professionals and the way things have been going, let's knock on wood that things keep on going this way. "
Costantino and De Blasio both thanked everyone involved in making the budget a reality during the hearing.
The council voted unanimously to approve the budget, except for Mayor Michael Gonnelli who was absent. In his absence, Third Ward Councilman William McKeever chaired the meeting. 
The council also voted unanimously to establish a municipal budget appropriations limit and CAP bank. For more information, go to secaucusnj.gov.
For updates on this and other stories, check www.hudsonreporter.com and follow us on Twitter @hudson_reporter. Daniel Israel can be reached at disrael@hudsonreporter.com.