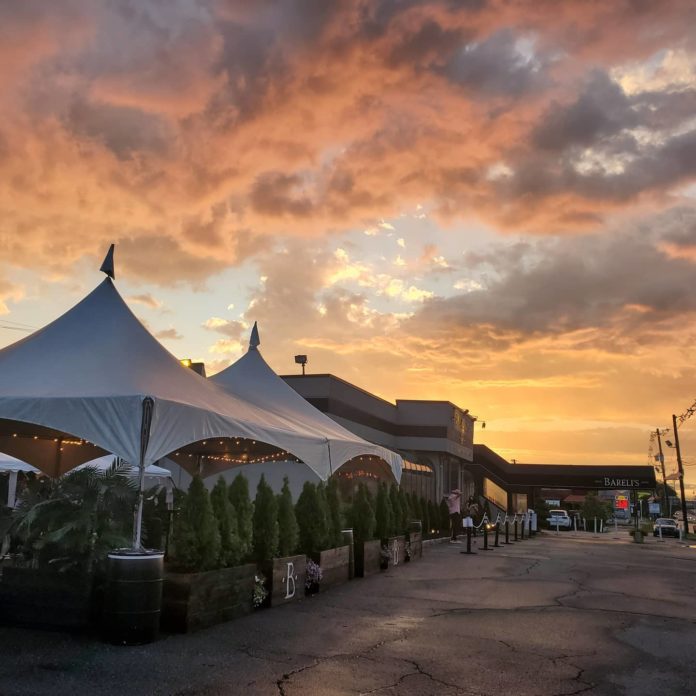 The Secaucus Town Council has unanimously approved a resolution extending the period in which local establishments can provide outdoor dining.
The council previously adopted a resolution allowing food or beverage establishments in town to use the outdoor dining since June 15, 2020, through the use of "Temporary Outdoor Dining Special Event Permits"
The move came after the stay-at-home order due to the COVID-19 pandemic was lifted and many local businesses began to open up again. While many social distancing restrictions made indoor dining difficult, outdoor dining gave establishments a chance to serve extra tables at a time when customers were needed the most.
In July of 2020, the council adopted a resolution extending the time limitation on certain dates. In August, the council extended permits through October with the passage of another resolution.
In October, the outdoor dining was extended until November of 2020, through another resolution okayed by the council. In December of 2020, the council passed another resolution extending outdoor dining to be permitted until March 31, 2021. It was again extended to November 30, 2021 through a later resolution passed that year.
While the council did not act on it since then, as winter ends and spring beckons, the council is again extending outdoor dining. This time, the extension will last until November 30, 2022.
According to the resolution, no fee will be required by the town for a "Temporary Outdoor Dining Special Event Permit," any UCC permit, or other Construction Department required permits related to the outdoor dining extension during this period. Outdoor dining operations are permitted from 8 a.m. to 10 p.m. in adherence with all capacity requirements.
Permits may be revoked by the Town of Secaucus in their discretion for non-compliance, the resolution states. According to the resolution, the move aims to further support local businesses and the local economy during this ongoing and recovering state by extending the outdoor dining option in accordance with legislation and guidance.
Establishments take advantage of outdoor seating
In an interview with the Hudson Reporter, Town Administrator Gary Jeffas explained that this was a continuation of the existing outdoor dining policy.
"When restaurants were reopening and the state allowed it, the town authorized it back then," Jeffas said. "So it's been a continuing authorization ever since that time thus far."
Jeffas said that there are a number of Secaucus eateries and other establishments that make good use of the outdoor dining. 
"We definitely have a few restaurants that have outdoor seating," Jeffas said. "It's one of the reasons we even continued it, because a few restaurants make use of it. It's probably down to two or three now, the way Secaucus is situated. But there's definitely a few places that wanted to have it continued, so we wanted to help them and make sure that they're not hurt by any continuing COVID issues, whatever we can do to make them survive. We didn't want to work against anybody."  
In regards to if Secaucus would make it permanent thing such as North Bergen has, Jeffas said there is nothing in the works right now but that the town is always open to helping local businesses. 
"The mayor and council are always open to the success of the businesses," Jeffas said. "It's probably a discussion that would be had if it made sense. Some of them are using their parking lots, so it becomes an issue of never having parking available again for the location. But the mayor and council always do whatever they can to help people survive." 
For updates on this and other stories, check www.hudsonreporter.com and follow us on Twitter @hudson_reporter. Daniel Israel can be reached at disrael@hudsonreporter.com.