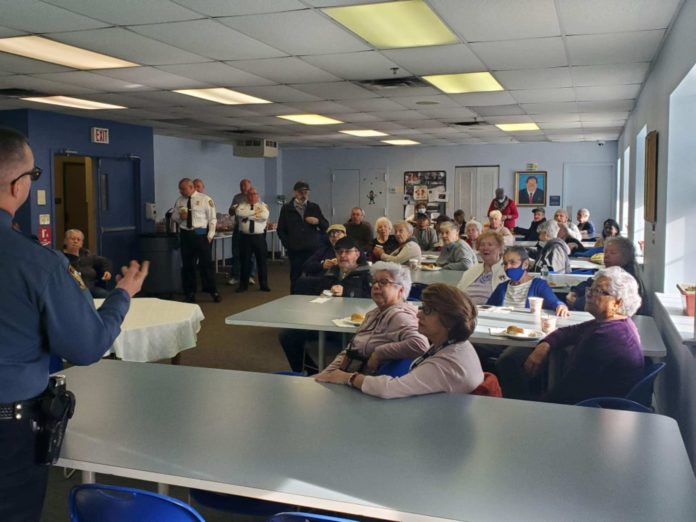 Mayor Michael Gonnelli and the Secaucus Town Council have plenty of programs for seniors underway. Second Ward Town Councilman James Clancy made the announcement at the August 23 meeting of the council.
New senior walking initiative
The council invites seniors to its "Let's go for a walk" program, Clancy announced. Residents are invited to walk with the town at the nearby American Dream mall. The program began earlier this month on August 1.
Going forward, the program will take place on the first and third Monday of the month at 10 a.m. Bus transport is provided.
"We invite our seniors to talk a walk through the American Dream" Clancy said. The events will be on September 12 and September 19.
Mayor Michael Gonnelli said that there will be people on site to take blood pressure during the event. For more information, call 201-865-4422.
Senior congregate meals return
Clancy also announced the return of congregate meals for seniors.
The meals will take place at the Community Center currently serving as a temporary Senior Center at 145 Front Street. The Senior Center at 101 Centre Avenue was demolished because the town is currently in the planning phase of constructing a new facility.
The suggested donation is $1.75 per meal. The meals take place every Monday and Thursday at 11 a.m.
Call 201-330-2094 to reserve a meal. Gonnelli said this was the day that the seniors had bingo there.
"You have lunch and you have bingo," Gonnelli said.
For more information on these and other opportunities, go to secaucusnj.gov.
For updates on this and other stories, check www.hudsonreporter.com and follow us on Twitter @hudson_reporter. Daniel Israel can be reached at disrael@hudsonreporter.com.