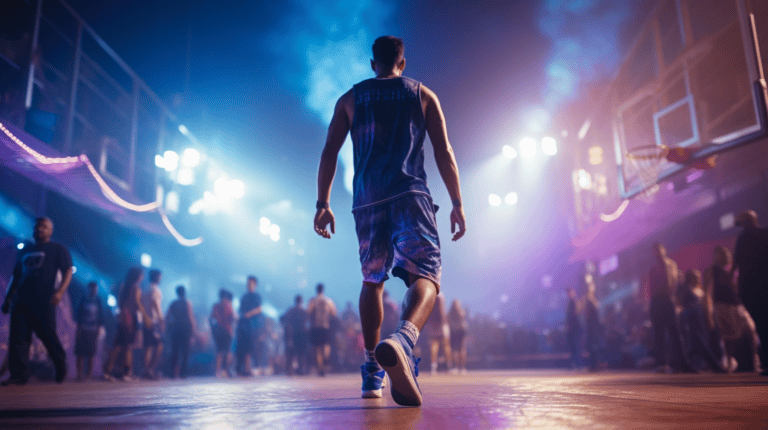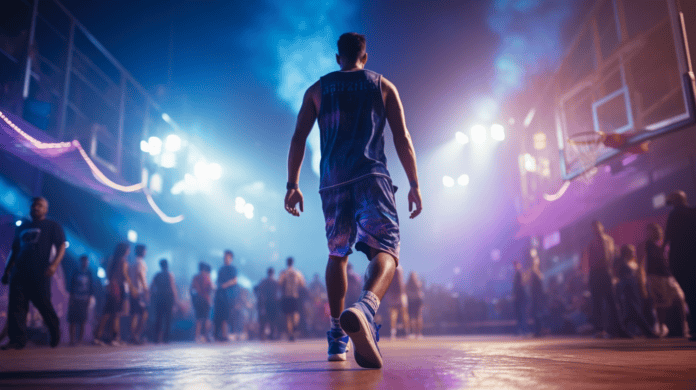 NBA legend Charles Barkley predicts a turbulent season for the Mavericks with Luka Doncic and Kyrie Irving. How might this become a win for Knicks fans?
Key Takeaways
Charles Barkley predicts discord between Luka Doncic and Kyrie Irving, indicating a rocky future for the Dallas Mavericks.

The Knicks could benefit from a subpar Mavericks season due to a future first-round draft pick that hinges on Dallas' performance.

A tumultuous Mavericks season might make superstars like Luka Doncic appealing targets for the Knicks' front office.
Why Knicks Fans Are Eying the Mavericks' 2023-24 Season
Hey there, basketball aficionados! New York sports betting fans, we've got something that will make you want to drop that slice of Knicks cheesecake and listen up. The Dallas Mavericks might just be digging their own grave, and Knicks supporters couldn't be happier. Why, you ask? Well, besides New York owning a potentially valuable future first-round pick from Dallas, NBA legend Charles Barkley has chimed in with a prediction that could spell gold for the Knicks.
The Golden Opportunity: The Kristaps Porzingis Trade's Silver Lining
Let's backtrack a little for context. The Knicks are set to acquire Dallas' 2024 first-round pick, provided it falls outside of the top 10. So, Knicks fans are in a sweet spot: rooting for the Mavericks to be just good enough to avoid a top 10 draft pick but not so great that they're championship contenders. Tricky, huh? Well, it's all thanks to the Kristaps Porzingis trade, and the golden ticket lies in the Mavericks not resorting to a tanking strategy.
Luka Doncic: The (Un)Happy Star?
Now, let's talk about Luka Doncic. At just 24, this wunderkind is tethered to the Mavericks through the 2025-26 season with a player option for 2026-27 worth a whopping $48.9 million. Sounds like a bed of roses for Dallas, but not so fast. Despite the Mavericks' front office doing a seemingly good job this summer—bringing in the likes of Grant Williams and Seth Curry and drafting Dereck Lively III—the looming question is: Is Luka happy?
Charles Barkley's Bombshell: The Luka-Kyrie Equation Won't Work
This is where Sir Charles comes into play. Barkley recently let his thoughts fly on "The Bill Simmons Podcast," and let's just say he dropped a bomb. He thinks the Mavericks botched it by handing Kyrie Irving a lavish three-year, $126 million contract. Barkley isn't just tossing darts here; he believes Doncic and Irving are a mismatch on the court.
The Kyrie Factor: A Risk Too Great?
Irving's tumultuous tenure in Brooklyn is something NBA fans won't easily forget. From inconsistent performances to off-court drama, his track record makes it hard to believe that he will smoothly integrate into the Mavericks' ecosystem, especially given the high expectations pinned on him. It's a high-risk situation, and one that could overshadow Mark Cuban's past roster decisions – like not re-signing Jalen Brunson.
The Knicks' Watchlist: A World Beyond Embiid
But let's turn our gaze back to the Big Apple. The Knicks aren't just keeping tabs on a potentially imploding situation in Philadelphia involving Joel Embiid. Nope, the front office, spearheaded by Leon Rose, is also eyeing Giannis Antetokounmpo and—you guessed it—Luka Doncic. If things go south in Dallas, Doncic may just start to find the allure of Madison Square Garden irresistible. Knicks fans, 2024 could be a roller coaster of an offseason.
So there you have it, Knicks fans. As the saying goes, one man's misfortune is another man's fortune, and Charles Barkley's dire predictions for the Mavericks could turn out to be the gift that keeps on giving for New Yorkers. Buckle up, because the upcoming NBA seasons are about to get really, really interesting.