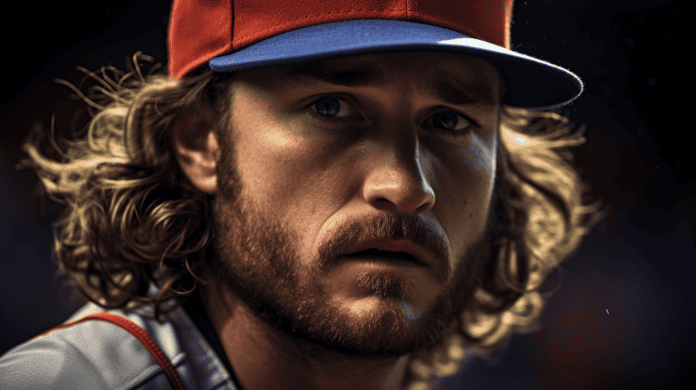 From New York Mets fame to his last stint with the Salt Lake Bees, Daniel Murphy announces his second and final retirement from baseball.
⚾️ Former New York Mets standout Daniel Murphy has officially retired from baseball at age 38.

⚾️ Murphy leaves an impressive legacy, including a memorable 2015 postseason run with the Mets, making him a fan favorite.

⚾️ After a short-lived comeback with the Long Island Ducks and Salt Lake Bees in 2023, Murphy decides to hang up his cleats for good.
Daniel Murphy, A Name Synonymous With Mets Heroics, Retires Once and For All
In the world of baseball, some players are iconic enough to stay etched in the hearts of fans and analysts long after they've left the diamond. According to latest sport news, one such legend is Daniel Murphy, the former New York Mets slugger, who has decided to bid adieu to the game—this time for good.
A Brief Stint with the Salt Lake Bees Before the Final Goodbye
Murphy, a powerhouse of a player, had most recently been keeping the bench warm for the Salt Lake Bees, the Triple-A affiliate of the Los Angeles Angels. His contract had been procured by the Angels earlier in the year while he was shining for Wally Backman's Long Island Ducks. In a short yet compelling 38-game spell in the Pacific Coast League, Murphy slashed an impressive .295/.379/.362 with one home run, seven doubles, and 25 RBI. Yet, that brief episode was just a curtain call for a player who once commanded stadiums with his performance.
---
A Flashback to His Mets Days
Daniel Murphy, or Danny as some call him, spent the better part of his career with the New York Mets. Between 2008 and 2015, he played a whopping 903 games for the Mets, swinging his way to a .288 average along with 62 home runs, 228 doubles, 20 triples, and 402 RBI. His stats are impressive, but it was his .755 OPS (On-Base plus Slugging) that genuinely captured the essence of his capabilities.
Now, you can't talk about Murphy without mentioning 2015—a year that's basically etched in gold for Mets fans. He stepped into the spotlight and set an MLB postseason record by smashing home runs in six straight games. Not only did he help his team secure a spot in the World Series, but he also snagged the NLCS MVP award for himself. A career highlight? You betcha!
---
Moving Beyond Mets—Nationals, Cubs, and Rockies
Despite that magical 2015 season, the Mets chose not to re-sign Murphy. A setback? Maybe. But he took it in stride, signing with the NL East rival Washington Nationals. And what did he do? He went on to make the All-Star team in consecutive seasons. A trade in 2018 sent him to the Chicago Cubs, after which he finally capped off his major league journey with the Colorado Rockies from 2019 to 2020.
---
A Draft Pick Turned Legend
Daniel Murphy was never supposed to be this great, at least if you looked at the draft sheet. He was a 13th-round pick by the Mets back in 2006. He made his major league debut against the Houston Astros on August 2nd and proved every doubter wrong.
---
A Brief Comeback and a Final Farewell
Murphy surprised everyone by coming out of retirement in 2023, only to rejoin the Long Island Ducks and later the Salt Lake Bees. However, the twilight of his baseball journey was short-lived.
Whether you're a Mets fan or not, Murphy's career is a testament to the power of perseverance, talent, and a touch of magical timing. His journey in baseball might be over, but his legacy? That will live on forever. And so, as the lights go down and the diamond loses one of its stars, we say a final farewell to Daniel Murphy—ballplayer, All-Star, and forever a Mets legend.