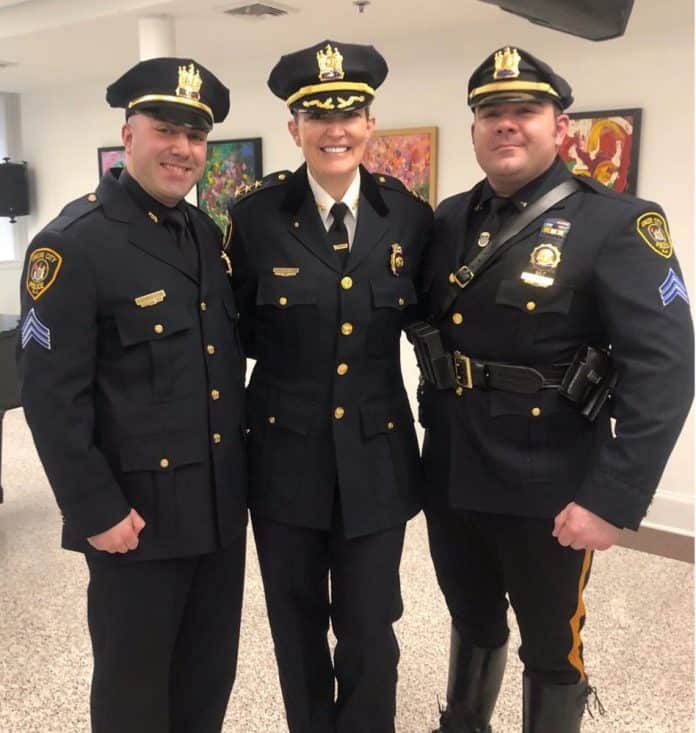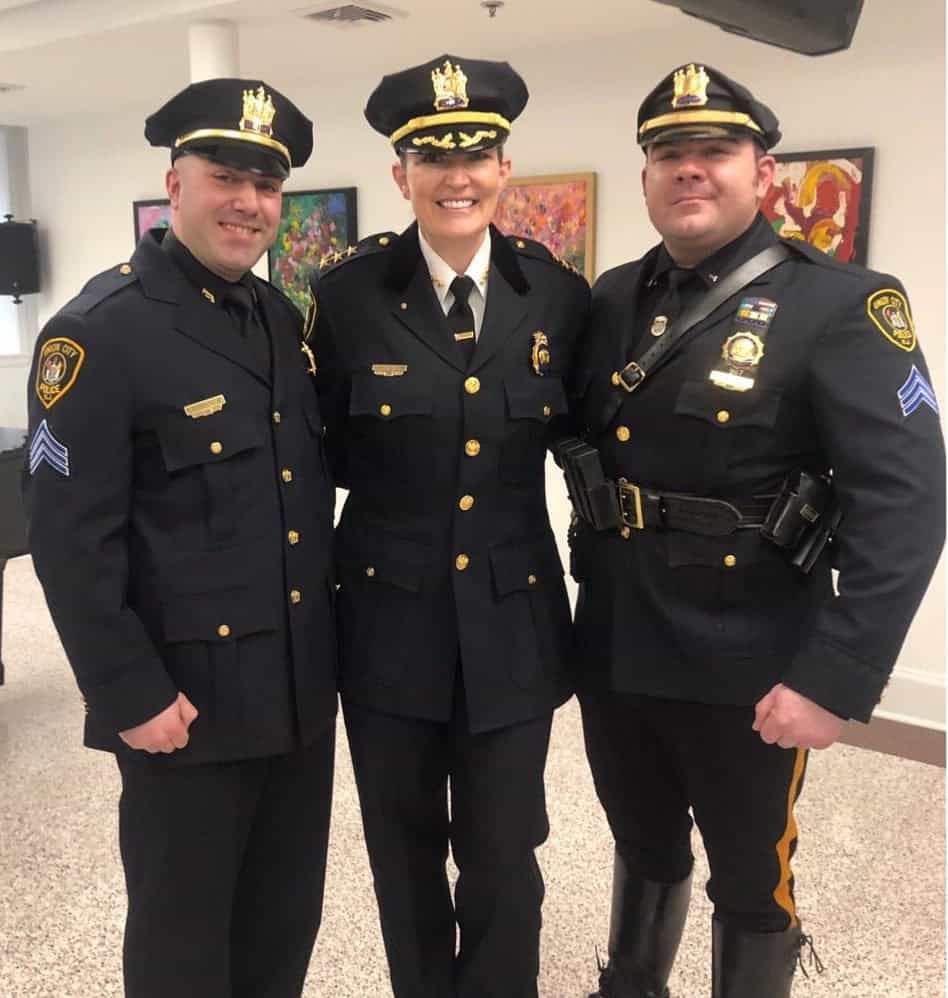 During a seminar at Hudson County Community College (HCCC), two groundbreaking women in law enforcement revealed how they overcame adversity in the male-dominated field.
Union City Chief of Police Nichelle Luster gave a speech as the keynote speaker discussing Women in Policing on March 12.
Community members, students, and law enforcement professionals were invited to attend the Urban Policing Institute (UPI) event on Thursday, March 12, in the HCCC STEM Building, 263 Academy Street in Jersey City.
The presenters shared their triumphs, and divulge the issues and roadblocks to success that women in law enforcement often face. Attendees asked questions about policing challenges and solutions.
Luster spoke on "Women Succeeding in the Policing Profession." In 2018, Luster became the first female Chief of Police in Hudson County history.
Luster first joined the Union City Police Department in 1994, working as a patrol officer in the investigative division, and on loan to the Hudson County Prosecutor's Office, Homicide Squad.
Afterward, she served as a supervisor in various capacities, including as Investigative Division Commander, Patrol Division Commander, and Professional Standards Division Commander, and the Department's first Accreditation Manager.
In addition to her long career in Union City, Luster has earned a number of accreditations in New Jersey and outside the state.
Luster is a certified Crisis Negotiator through the Federal Bureau of Investigation. She holds a Masters Degree in Public Administration, and is an adjunct professor at Fairleigh Dickinson University.
Bias against female officers
The other keynote speaker was Essex County Prosecutor's Office veteran Quovella Spruill.
Spruill discussed "Impicit Bias Against Female Officers." She became the first woman and African-American Chief of Detectives in the Essex County Prosecutor's Office (ECPO) in 2016.
Spruill joined the ECPO in 1998, and has since served as Lieutenant, Captain, Deputy Chief, and Chief of Detectives. She has commanded several units during her career, including Internal Affairs, Bias Crimes, Corruption, and Homicide.
Spruill holds a Bachelor's degree in Engineering from New Jersey Institute of Technology (NJIT) and a Master's degree in Human Resources Training and Development from Seton Hall University. She is an adjunct professor at Rutgers University's School of Criminal Justice, and a visiting professor at DeVry University.
The Urban Policing Institute
Spruill and Luster spoke at the seminar held annually by the Urban Policing Institute at HCCC.
The Urban Policing Institute was founded by Keith Stith, Chief of Detectives at the Hudson County Prosecutor's Office (HCPO), and Richard Walker, Criminal Justice Lecturer at the College.
Stith was the first African-American to be promoted to the position he currently holds as Chief of Detectives in the HCPO. Stith has worked with Walker to promote better policing policies throughout the county through the Urban Policing Institute.
Walker takes an active role in teaching students beyond the classroom. His students have toured North Bergen Police and Hudson County Sheriff's offices and met with police.
The Urban Policing Institute, which is not affiliated with the Criminal Justice Program at Hudson County Community College, plans to hold additional seminars this spring, roundtables this summer, and community forums in the fall.
Founders Stith and Walker plan to continue these events on an annual basis. HCCC offers an Associate in Science degree in Criminal Justice onsite or online.
According to HCCC, the field of Criminal Justice includes law enforcement, investigations, court and administrative services, corrections, private security, and juvenile justice.
For more information about the HCCC Criminal Justice program, visit hccc.edu.
For updates on this and other stories, check www.hudsonreporter.com and follow us on Twitter @hudson_reporter. Daniel Israel can be reached at disrael@hudsonreporter.com.