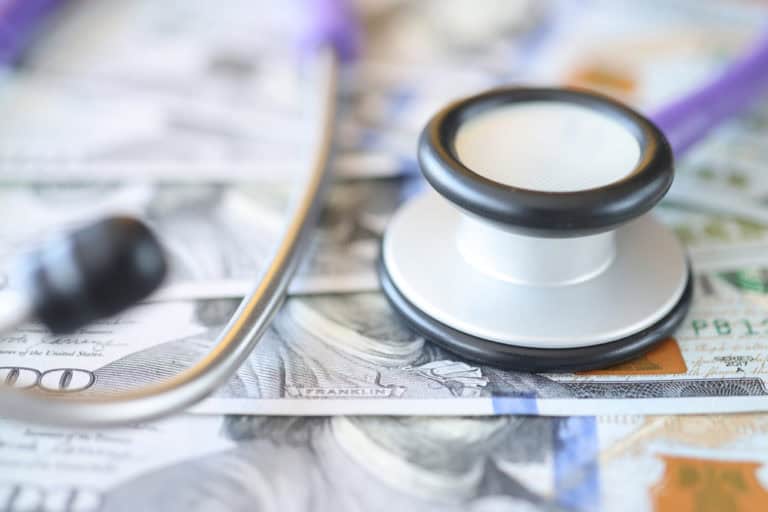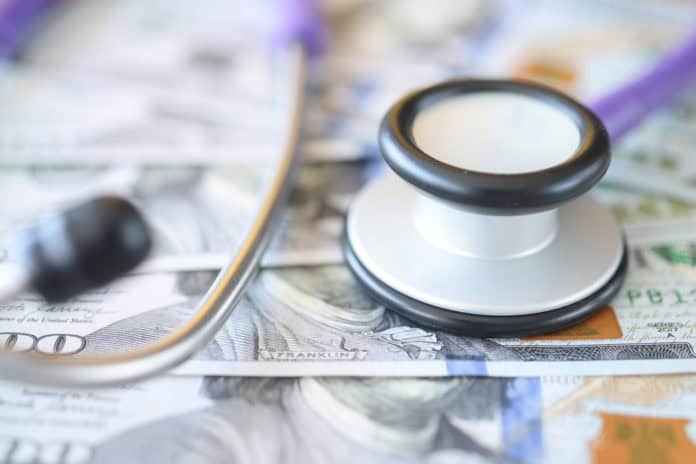 A West New York man and a Newark physician face charges of defrauding New Jersey state and local health benefits programs and other insurers out of more than $3.4 million by submitting false claims for medically unnecessary prescriptions, according to U.S. Attorney Philip Sellinger.
Kaival Patel, a 53-year-old of West New York, and Saurabh Patel, 51-year-old of Woodbridge, are charged in a 12-count indictment with conspiracy to commit health care fraud, and wire fraud, and four counts of health care fraud. Kaival Patel is also charged with conspiracy to commit money laundering, substantive counts of money laundering, and making false statements to federal agents.
The defendants appeared on Jan. 21 by video conference before U.S. Magistrate Judge Sharon King and were released on $250,000 each unsecured bond.
Health care fraud conspiracy
According to the indictment, Kaival Patel and his wife, referred to in the indictment as "Individual 1," operated a company called ABC Healthy Living LLC (ABC) to market medical products and services, including compound prescription medications.
Saurabh Patel is a medical doctor who owned and operated a clinic, referred to in the indictment as "Medical Practice 1," in Newark. Saurabh Patel is related to Kaival Patel and Individual 1, according to Sellinger.
Paul Camarda, a pharmaceutical sales representative who is listed as a conspirator, pleaded guilty before Judge Kugler in Camden federal court on July 6, 2021, to health care conspiracy and conspiring to commit money laundering and obstruct justice and is awaiting sentencing.
Compounded medications are specialty medications mixed by a pharmacist to meet the specific medical needs of an individual patient. Although compounded drugs are not approved by the Food and Drug Administration (FDA), they are properly prescribed when a physician determines that an FDA-approved medication does not meet the health needs of a particular patient, such as if a patient is allergic to a dye or other ingredient.
According to Sellinger, Kaival Patel, Saurabh Patel, Camarda, and others learned that certain state and local government employees had insurance that would reimburse up to thousands of dollars for a one-month supply of certain compounded medications. The defendants allegedly submitted fraudulent insurance claims for prescription compounded medications to a pharmacy benefits administrator, which provided management services for certain insurance plans that covered state and local government employees.
The defendants steered individuals recruited to receive medications from the compounding pharmacies to Saurabh Patel's medical practice, which enabled him to fraudulently receive insurance payments for those patient visits and procedures. The conduct caused the benefits administrator to pay out $3.4 million in fraudulent claims.
20 plus years in prison?
The health care fraud and wire fraud conspiracy count carries a maximum potential penalty of 20 years in prison; the health care fraud charges carry a maximum potential penalty of 10 years in prison; the false statement count carries a maximum penalty of five years in prison. All of these counts are also punishable by a fine of $250,000, or twice the gain or loss from the offense, whichever is greatest.
The money laundering charges carry a maximum term of 10 years in prison and a fine of $250,000, or twice the gross gain or loss from the offense or not more than twice the amount of the criminally derived property involved in the transactions.
U.S. Attorney Sellinger credited special agents of the IRS Criminal Investigation, under the direction of Special Agent in Charge Michael Montanez in Newark; special agents of the FBI's Atlantic City Resident Agency, under the direction of Special Agent in Charge George M. Crouch Jr. in Newark; and the U.S. Department of Labor Office of Inspector General, New York Region, under the direction of Special Agent in Charge Jonathan Mellone, with the investigation leading to the indictment.
The government is represented by Assistant U.S. Attorneys Christina O. Hud and R. David Walk Jr. of the Criminal Division in Camden.
The charges and allegations contained in the indictment are merely accusations, and the defendants are presumed innocent unless and until proven guilty.
For updates on this and other stories, check www.hudsonreporter.com and follow us on Twitter @hudson_reporter. Daniel Israel can be reached at disrael@hudsonreporter.com.