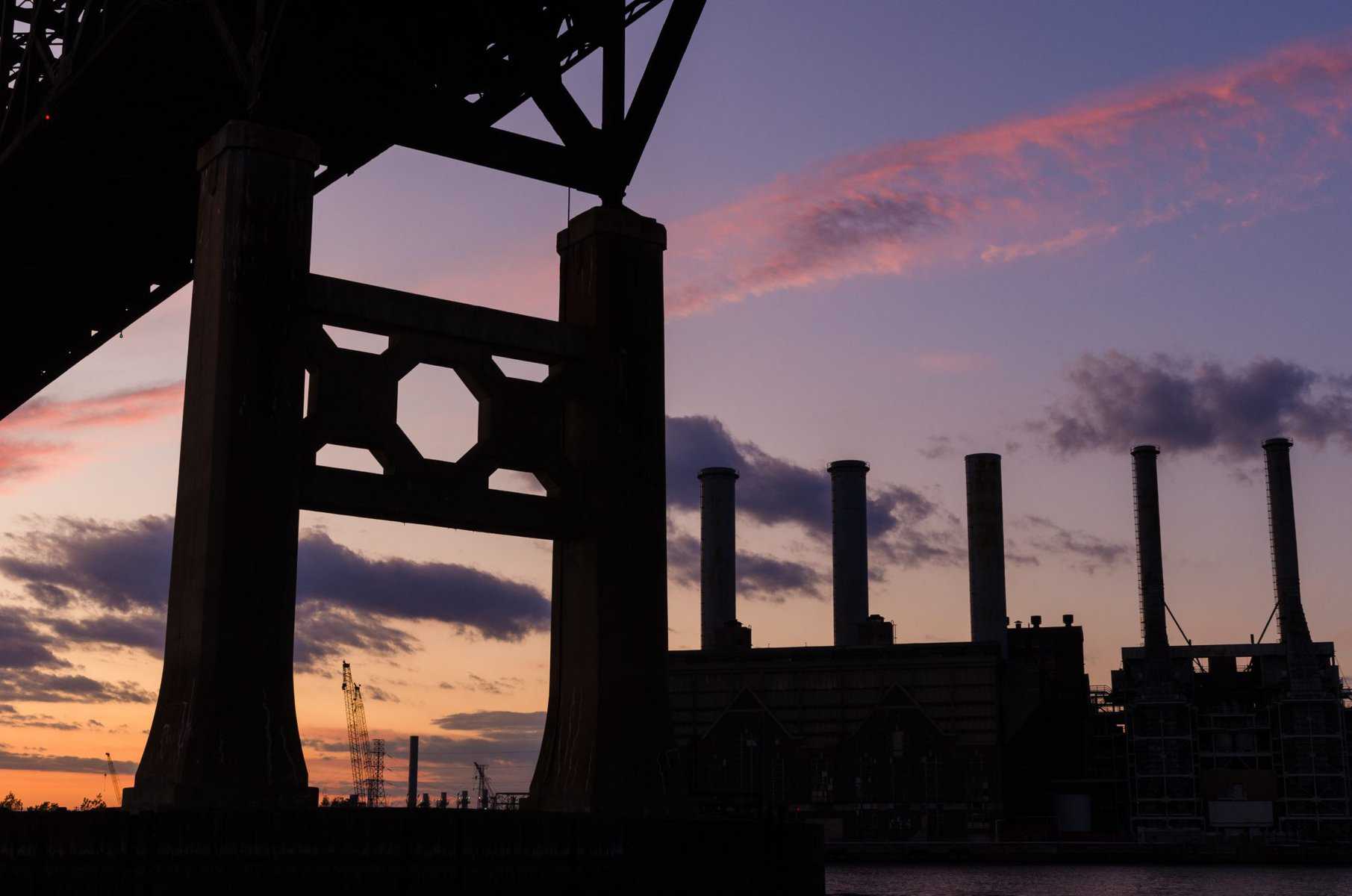 A report from the U.S. Government Accountability Office (GAO) suggests that 60 percent of all Superfund environmental remediation sites overseen by the E.P.A. across the country are at risk of spreading their contamination due to the effects of climate change, namely floods, sea level rise, or wildfires.
122 of the 141 Superfund sites in New Jersey face either significant flood risk or wildfire potential, and such events could destroy the safeguards that are in place to keep harmful or even lethal pollution at those sites contained safely.
"The GAO is making four recommendations to the Environmental Protection Agency," the report said, "including that it clarify how its actions to manage risks at non-federal [Superfund] sites from potential impacts of climate change align with current goals and objectives. EPA agreed with one recommendation, and disagreed with the other three. GAO continues to believe all four are warranted."
The GAO also recommended that the EPA establish a schedule for improving information on the boundaries of Superfund sites, incorporate climate change effects into risk assessments at the sites, and integrate climate change information into risk response decisions at the sites.
In Hudson County, there are four Superfund sites, three of which are in Kearny, and one of which is in Jersey City. All four of them were considered by the GAO to fall within serious risk of flooding.
The Kearny sites are Diamond Head Oil Refinery, Syncon Resins, and Standard Chlorine. Jersey City's Superfund site at risk is PJP landfill.
The Diamond Head Oil Refinery site is located near the Meadowlands at 1401 Harrison Ave., Kearny, and served as an oil reprocessing facility for several companies. Altogether, the site takes up 30.5 acres. Aside from a landfill mound sitting on the western part of the parcel, the site is undeveloped.
During the course of operations, tanks containing oily wastes were discharged directly into adjacent properties to the east, creating what the EPA described as an "oil lake," which contains light non-aqueous phase liquid (LNAPL), chromium, dioxin, PCBs, lead, aldrin, thallium, and benzopyrene in the soil, sediment, and surface water of the area. Remediations there are ongoing.
Syncon Resins, a Superfund site which once produced alkyd resins, a binding agent in paints and varnishes, used wastewater for certain reactions. The wastewater was pumped into an unlined lagoon to evaporate or percolate in the soil, and the Superfund investigation revealed "excessive" contamination. Contaminated 55-gallon drums were removed, and the EPA has a groundwater remediation system in place.
The Standard Chlorine Chemical Company (SCCC) makes up 42 acres in Kearny between the Belleville Turnpike and the Hackensack River. A wide variety of manufacturing operations went on there, which resulted in chromite ore contamination. The site was placed on the Superfund list in 2007, and began treating the contaminated soil and groundwater in the area. The long-term cleanup plan is ongoing, after it was finalized in 2016.
PJP landfill in Jersey City is inactive, and sits under the Pulaski Skyway. It is about 87 acres. From about 1970 to 1974, the PJP Landfill Company accepted chemical and industrial waste, plenty of which ran off into the Hackensack River by way of Jersey City's storm water system.
The DEP ordered PJP Landfill to properly cover the landfill and remove wastes in contact with nearby waterways, but they didn't comply. For over a decade, subsurface fires were started due to the spontaneous combustion of drums and landfill materials, and the EPA designated the landfill a Superfund site in 1983. The EPA conducted long-term cleanup, and creating a new form of drainage, and part of the parcel is now owned by a warehouse company. Jersey City is working on constructing a park at their portion of the site.
On an unrelated note, findings from this month suggest that infamous union leader/organized crime enthusiast Jimmy Hoffa could have been buried at PJP landfill after he went missing in 1975 and was legally declared dead in 1982. "The Hoffa Wars" author Dan Moldea said he was told by Frank Coppola, the son of PJP Landfill's former owner, that his father Paul Coppola privately confessed to burying Hoffa there shortly after his disappearance.
New Jersey Sierra Club Director Jeff Tittel described the GAO report as an "alarm bell."
"Most of these sites are being capped instead of being cleaned up properly," Tittel said. "In flood prone areas, caps will fail, allowing these dangerous materials to pollute the groundwater and harm the local communities. Future floods will wash these toxins straight into people's homes. By not fully cleaning up these areas, the EPA is playing Russian Roulette."
Tittel argued that the capping procedures commonplace with EPA Superfund cleanups are quick fixes centered around knocking areas off of the Superfund list, at the expense of public health each time that the caps fail to contain pollutants. In short, Tittel said he demands more than the EPA's policy of "pave and wave."
U.S. Representatives Bill Pascrell and Doug Pallone (both D-NJ) recently introduced a bill on Nov. 14 called the Superfund Polluter Act, which would reinstate a former tax that was reneged in the 1990s to which oil and chemical companies were subject to in order to fund EPA cleanups.
For updates on this and more stories check hudsonreporter.com or follow us on Twitter @hudson_reporter.