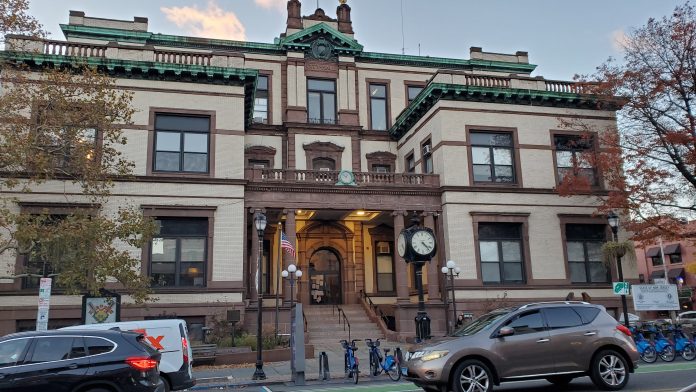 The Hoboken City Council will move back to virtual for this week's meeting on Jan. 5 due to a rise in COVID-19 cases in the city and the greater region, turning away from the planned hybrid meetings that were set to begin this year.
The City Council was set to have their meetings in a hybrid format beginning this year, where members of the public would have been able to attend the meetings in-person under a limited capacity or via Zoom.
The meeting would have been the first to take place in-person since the pandemic began in March of 2020, with the council hosting their meetings virtually since then and City Hall only open for appointments.
The announcement comes as the city and Hudson County has seen a massive increase in COVID-19 cases. A total of 1,599 residents tested positive for COVID in December of 2021, the largest one-month total since the pandemic began, according to the city. Fifty municipal employees have also tested positive for COVID since Dec. 20 or had to quarantine after contacting someone who tested positive.
Municipal halls across Hudson County have also been shuttering their doors again due to the recent surge such as North Bergen and West New York, who had been reopening public access until then.
"[Hoboken] will continue to monitor the ongoing pandemic and make decisions on upcoming council meetings with City Council leadership," read the press release.
For updates on this and other stories, check www.hudsonreporter.com and follow us on Twitter @hudson_reporter. Mark Koosau can be reached at mkoosau@hudsonreporter.com or his Twitter @snivyTsutarja.