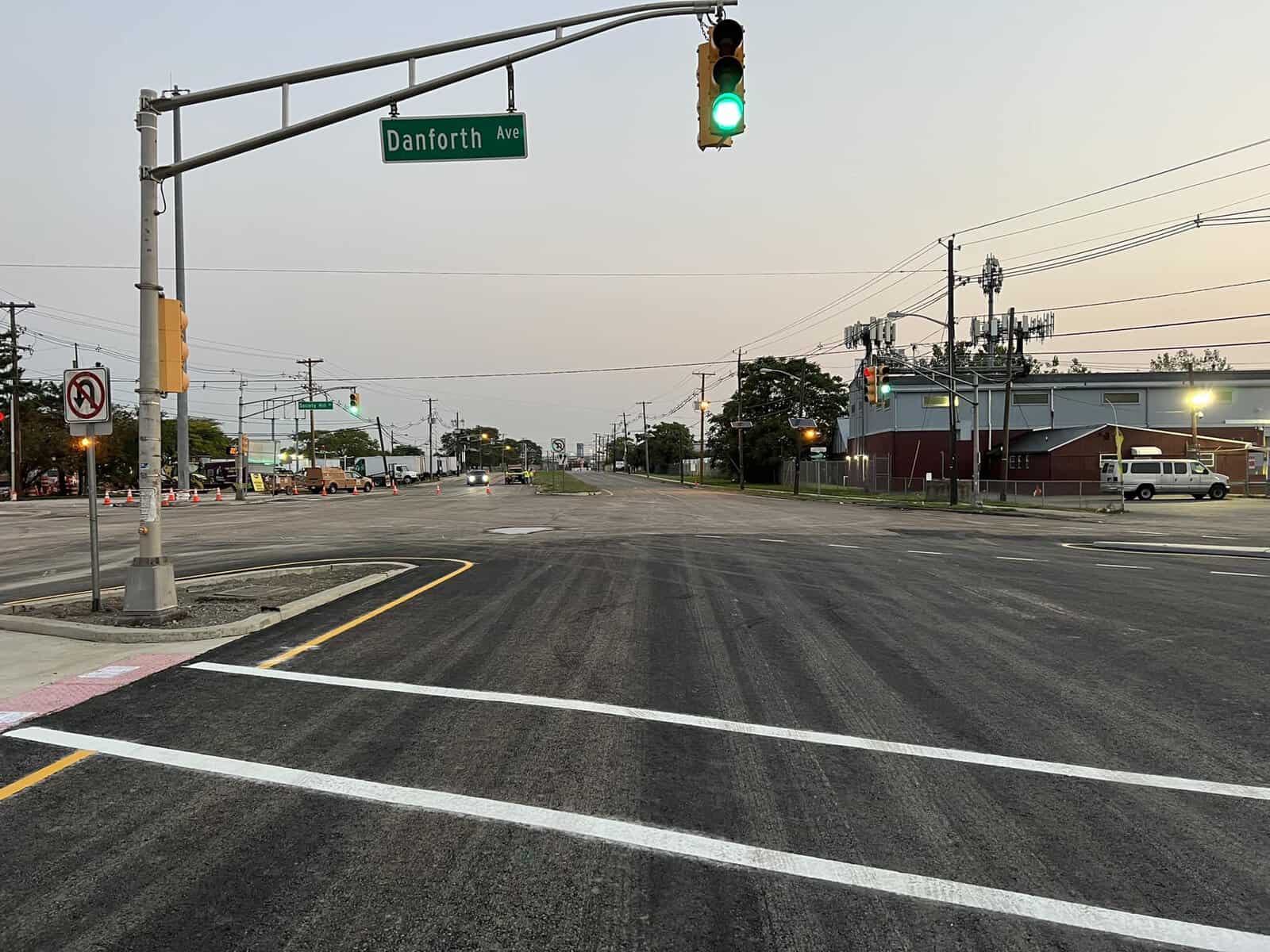 Route 440 is open again in both directions in Bayonne and Jersey City following emergency construction to repair partially collapsed sewer mains, according to the Bayonne Office of Emergency Management (OEM).
Since late August, Route 440 North was closed in Bayonne just past Pulaski Street and all traffic re-routed to either Route 185 North or the New Jersey Turnpike. There was also no access to Route 440 North from Avenue C or 63rd Street. Route 440 South was closed at Communipaw Ave. 
The Jersey City Municipal Utilities Authority began construction on Monday, August 29. Both sides of the roadway were still closed by Monday, September 5, according to OEM.
It was thought work could be done in Bayonne by September 2nd. However, OEM also noted on Wednesday, September 7 that operational delays and weather delays pushed the completion date to Monday, September 19.
Despite the construction, traffic wasn't much of an issues, according to the OEM. They reported that traffic issues had been at a minimum due to "great cooperation of motorists."
On Wednesday, September 14, OEM indicated that the work continued "on schedule," but that Route 440 was still closed both ways. By September 18, OEM confirmed that the JCMUA completed emergency work at Route 440 and Danforth Ave and that the road was reopened to all traffic in Bayonne.
As of September 19, Route 440 has been fully reopened to all traffic in Jersey City as well. All closures and detours have been removed for all traffic.
The sewer repairs took longer than expected after starting later than anticipated, but now the road is open and traffic is flowing again.
For updates on this and other stories, check www.hudsonreporter.com and follow us on Twitter @hudson_reporter. Daniel Israel can be reached at disrael@hudsonreporter.com.