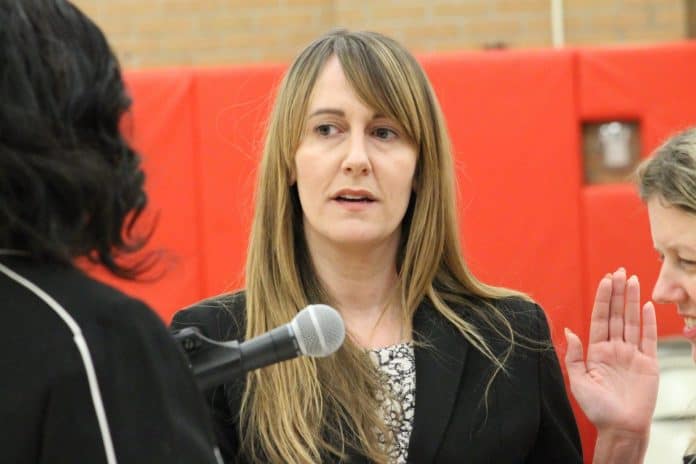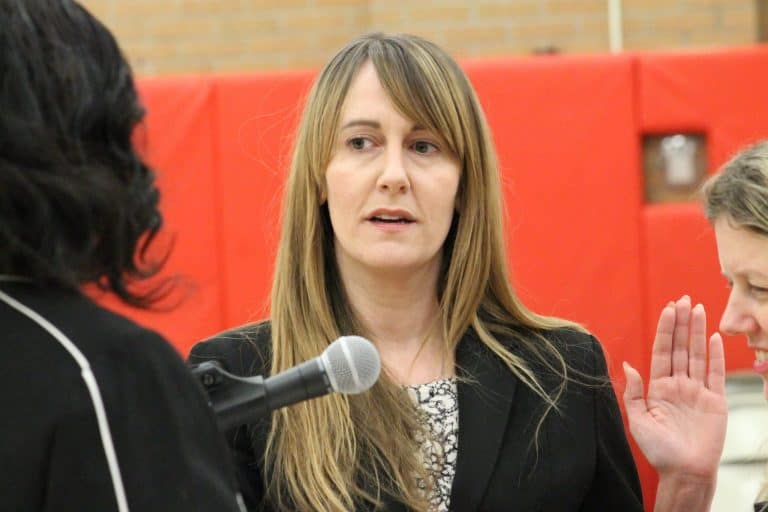 After nearly six months since the hit-and-run incident of Jersey City Councilwoman Amy DeGise, a court hearing has been scheduled for Jan. 10 at the Veterans Courthouse at 470 Martin Luther King Jr. Blvd. in Newark, according to the Essex's County Prosecutor's Office.
The councilwoman was caught on surveillance hitting bicyclist Andrew Black on Martin Luther King Drive and Forrest Street.
Jersey City council member Amy DeGise is facing calls to resign after engaging in a hit-and-run with a cyclist that was caught on camera — here's the latest pic.twitter.com/D37DZ9Uapc

— NowThis (@nowthisnews) August 3, 2022
According to reports, the 29-year-old cyclist was making an Uber Eats delivery on the morning of July 19 when he ran a red light and was hit by the councilwoman's black SUV going east on Forrest, as reported by the Hudson Reporter.
Six hours later, the councilwoman called the Jersey City Police Department to report the incident. She was charged with two summonses, one for failure to report an accident and another for leaving the scene of an accident.
DeGise has also faced open criticism from two grassroots organizations that support protection of bicyclists, and have openly asked for her resignation as the city's councilwoman.
Since the time of the incident back in July until now, Jersey City councilmembers James Solomon and Frank Gilmore have openly called for the councilwoman to step down. Residents who have also attended open public city council meetings have also requested her removal as councilwoman, but so far, the daughter of the Hudson County Executive has shown no signs of resignation.
The Hudson Reporter attempted to reach out to both the city councilwoman and Andrew Black but none have responded so far.
The court hearing is scheduled for 1 p.m. at the Veterans Courthouse at 470 Martin Luther King Jr. Blvd. in Newark.
For updates on this and other stories, check www.hudsonreporter.com and follow us on Twitter @hudson_reporter. Jordan Coll can be reached at jcoll@hudsonreporter.com.