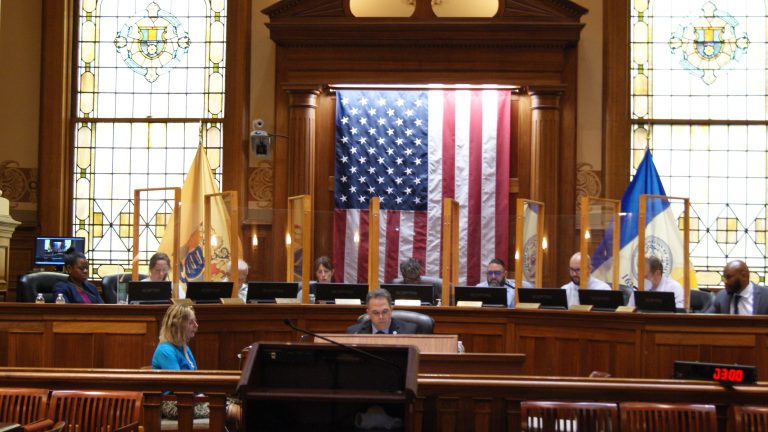 The Jersey City Council has unanimously passed a resolution to authorize preparation and mailing of estimated tax bills for the third quarter of this year that will reflect an increase in the estimated tax rate.
Under the resolution, the estimated tax rate will increase from 1.604 percent to 1.889 percent, which will lead to an increased levy from $635.6 million to $773.8 million. The changes reflect the increase in the Jersey City school's district adopted budget from earlier this month.
"Basically, we have recurring expenses that are ongoing, but if we don't have the revenues coming in to match it, we have some problems," said Acting Chief Financial Officer Jack Scura at a May 23 caucus meeting.
The estimated tax levy will see about 45 percent of it at $352 million going to the school district. $217.8 million will be for the city, and $184.9 million is for Hudson County. For the rest of the categories, $15.1 million is for the public libraries, and $1.02 million will be for arts and culture, and open space each.
Earlier in the month, the Board of Education adopted a $973 million budget that will have a tax levy of $283.6 million. Scura said that he estimates about $85 million will be paid to the district in August to help "keep flowing" the cash.
"We used the actual Board of Education approved budget number in there because it's known and measurable right now," he said. "I just built in a little bit for inflation."
Jersey City has not proposed its 2022-2023 municipal budget as of yet, but Business Administrator John Metro said that they will present it at the next council meeting, explaining that they're waiting to hear back from FEMA reimbursements and American Rescue Plan funds.
"We'll give it to the council at the next council meeting, and we'll also send it to the state so they can start doing their approval process," he said. "Then we'll start scheduling all of our budget hearings within the next two-to-three weeks."
The tax collector will need to prepare and mail the tax bills by August 1.
For updates on this and other stories, check hudsonreporter.com and follow us on Twitter @hudson_reporter. Mark Koosau can be reached at mkoosau@hudsonreporter.com or his Twitter @snivyTsutarja.