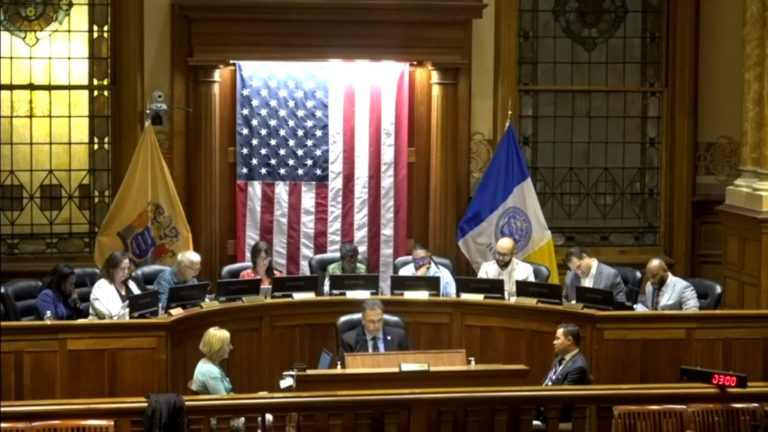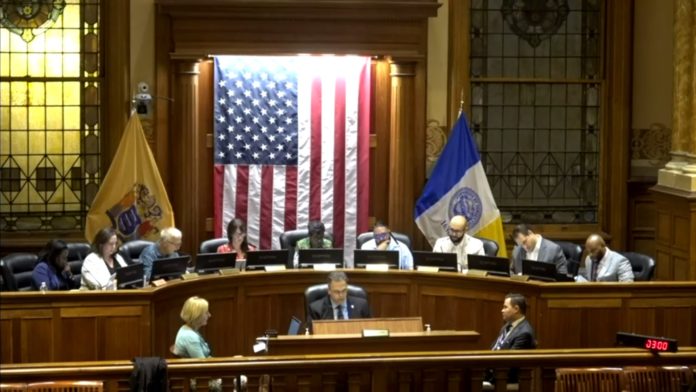 The Jersey City Council has adopted the creation of a new affordable housing overlay that Jersey City officials say will encourage more affordable housing in the city.
Originally announced back in July, the city said that the overlay would require developments that opt into it to build affordable housing at 10 to 15 percent of the total number of units. In return, developers would be allowed extra density.
The ordinance says developers who request or obtain additional units above the maximum permitted use per acre in the overlay must fulfill "certain community benefits and performance standards for the successful implementation of this overlay and the objectives of the Master Plan."
All developments in the overlay will be subject to two main tiers: Tier 1 will require developments in low, moderate or middle income census tracts to provide 10 percent affordable housing, while Tier 2 will require those in upper income census tracts to provide 15 percent affordable housing.
Developments that also obtain tax abatements, also known as payment in lieu of taxes (PILOTs) from the city, must also provide 15 percent affordable housing.
At least 20 percent affordable housing will be required from those that get low income housing tax credits and/or tax-exempt bond financing from the New Jersey Housing Mortgage Finance Agency, funding from the Economic Development Authority Aspire program or similar program, and/or any other similar state support.
During public comment at the Oct. 13 meeting, a number of people, including those from neighborhood associations, were critical of the ordinance, and asked the council to table it instead.
Susannah Karlsson of the Lincoln Park North Neighborhood Association read a statement from more than a dozen other neighborhood organizations, saying that the community had not had an "ample opportunity" to consider the ordinance when it comes to regulating developers.
"In reality, the overlay is a veiled density increase in yet another developer giveaway that threatens to fundamentally change the character of our city's low-density R-1 neighborhoods, covering more than 30 percent of Jersey City," read the statement by Karlsson.
The statement argued that the new overlay would remove any limits on density and allow developers to increase the number of units in their projects if they include one or more affordable units.
Resident Barbara Camacho said that the ordinance will "shift the burden to the residents" and argued that it expedites gentrification.
"I understand that we need affordable housing, but we can't then increase density without control and call it affordable housing," she said. "Because as you've seen, that doesn't actually result in affordable housing and nothing in this particular ordinance ensures that."
On the other side, a few public speakers supported the new overlay, with Jimmy Lee of SafeStreetsJC saying that affordability in the city "is a really difficult issue" and that they should treat it like a crisis.
"I really think we need to do something about improving affordability," he said. "That there are incentives here; this is exactly the trade that we want to make. That someone's going to make money, but they have to give something back and give something in terms of affordability for the city."
Planning Division Director Tanya Marione said after public comments ended that the overlay wasn't about increasing density, but increasing housing variety and housing types.
"What that does is structure the conversation to say 'This is the box you are allowed to build in. If you would like more density, more housing variety to help us with our housing shortage, our housing affordability, scarcity and crisis, you can do so through expedited review'," said Marione.
"Every single one of the affordable housing overlay districts in this country have one thing in common: expedited review," she argued. "Otherwise, it can take anywhere from six months if you're lucky, to two years to get that project through. I don't know what else to say. I hate feeling like I'm being in a position of fighting with neighborhood associations."
Councilman Rich Boggiano said after Marione's comments that they want the opposite of more density, and argued that "we're being destroyed in a city with parking, overcrowding, ridiculous buildings being built."
"All we're asking is that it be postponed to November the 9th, if we can work everything out," he said. "That's all we're asking for."
Councilman Frank Gilmore said that while he's a recipient of affordable housing and that his Bergen-Lafayette-based Ward F may be the "biggest beneficiaries of such," he asked Marione "What is the harm in more dialogue?" He said, "I think that's the point where so many people are frustrated and outraged."
"That they're not getting a chance to essentially voice their concerns," he said. "Again, we may not agree on everything, we may ultimately come back with the same thing, but at the very least people['s] input was considered."
Before the final vote, a number of amendments were added to the ordinance on a 7-2 vote, with Boggiano and Gilmore opposed.
Gilmore made an attempt to table the whole ordinance, but it failed 3-6 with Boggiano, Gilmore and Councilman James Solomon voting in favor of tabling it.
Before the final vote, Ward D Councilman Yousef Saleh called the ordinance "good policy," and said that he's seen a number of friends that had to leave the Heights. "There is no way to build inter-generational wealth if you're putting more than half of your month's salary into rent," he said.
Gilmore said developers "have essentially taken advantage of the way things are in Jersey City."
"Even though it's the same structure, the same density and everything I'm looking at, kicking out two families that was residing in this house, making way for one-bedrooms and even when it triggers, it's a three-bedroom, but nonetheless, you're losing that family cohesion within an R-1 zone," he said.
The council ultimately voted 7-2 to adopt the ordinance, with Bogginao and Gilmore voting no.
For updates on this and other stories, check hudsonreporter.com and follow us on Twitter @hudson_reporter. Mark Koosau can be reached at mkoosau@hudsonreporter.com or his Twitter @snivyTsutarja.