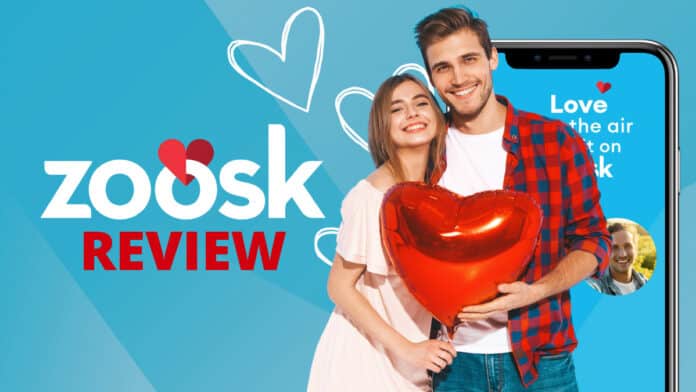 So you're looking for the best Zoosk review.
You know what? I'm not surprised. With Zoosk's fame in the online dating industry, you were destined to be at least curious about it.
I mean, the numbers are stunning, with millions of downloads and users, who wouldn't notice it?
But wait a minute.
What does Zoosk really mean? Who is it tailored for? What are the profiles like? Any mind-blowing features? Is it safe? Is it legit?….and on and on we go.
We know you have myriads of sections, and you're just at the right place and at the right to clear up your questions and see if this popular dating app is for you.
Jump into our Zoosk review!
Zoosk Review – Zoosk Dating Site Overview
Let's take a quick look at the site.
Pros
About 40M active users globally
30M+ app downloads
Millions of messages sent daily (super active users)
Easy swipe feature (just like Tinder)
Tremendous reach (covers 80 countries, 25 languages)
In-depth dating profile verification
Browse anonymously option
Video chatting
Cons
Could improve customer support
Confusing pricing model
Initial overview
Compared to other dating apps, Zoosk might be considered a new kid on the block.
Launched in 2007, the app has grown phenomenally, with approximately 40 million users across the world.
Zoosk has presented itself as a dating app for both young and a little older people. It's modern, smooth, has good interaction features, and more.
But there's a lot more to know about this app.
Let's move along…
How Does Zoosk Work?
Like any matchmaker app, at the soul, Zoosk works by connecting like-minded individuals with each other.
The app helps you find a romantic interest from anywhere depending on what you like and want as far as a relationship is involved.
Oh, and not just the conventional relationships.
Zoosk offers you the freedom to pursue the relationship of your choice. You can look for:
Serious long term relationships
Companionship
Friendships
Casual dating
Hookups
…and a lot more.
Who can Join Zoosk
Anyone really can join Zoosk, as long as you're at least 18.
On top of the diversity of allowed relationship types, Zoosk lets you strike up the relationship you wish for; whether straight, gay or bi.
In fact, Zoosk platform has a rich pool of people from the LGBTQ+ community to give you and other people some inclusivity.
Although there isn't an option to sign up as a trans person, this is one of the most progressive apps, and it might just add that option as well.
All in all, you can always state in your bio what you identify as and what your sexual orientation is to make it easier to find people that are like you.
Creating a Zoosk Account
It'll be quite a speedy and simple experience creating your Zoosk account.
You will need to fill in your gender, who you're interested in, your birthdate, an email address, set a password, and you'll be almost good to go.
The app will then send you an activation link to your email to verify before it gives your Zoosk profile a green light.
The whole signup process might just take about 5 minutes or less.
But, the platform's verification doesn't stop there.
Zoosk also does phone number verification where you provide a number and Zoosk app will send a code to that number for authentication.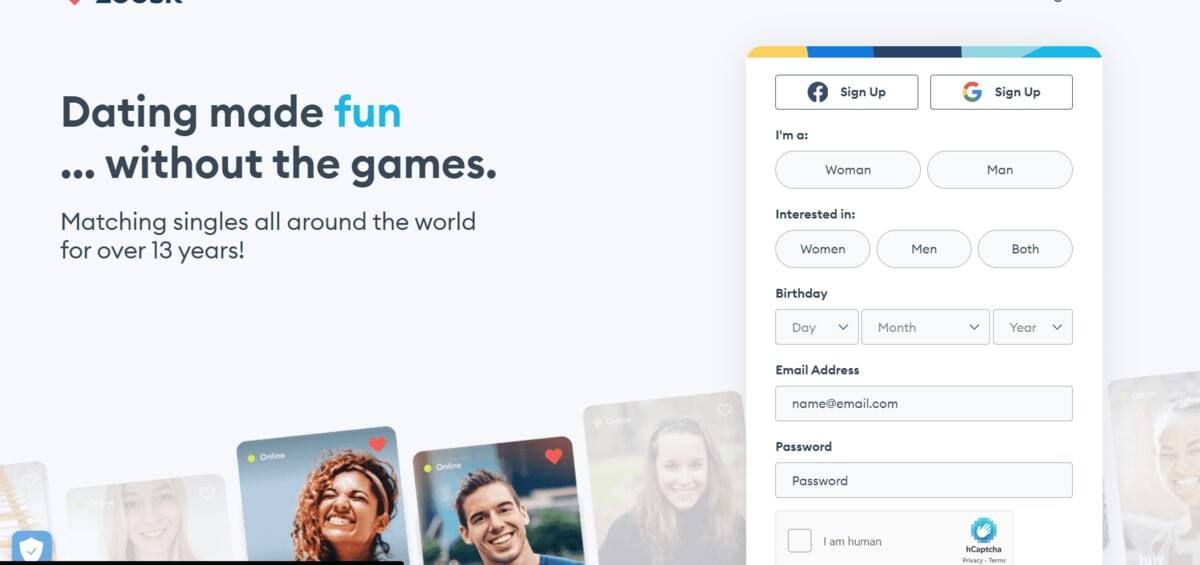 It's also good that Zoosk will ask you and all other Zoosk members to add photos to their profiles for credibility. You wouldn't want to message a profile with no photo on them, yeah?
What's more, you can choose to signup by connecting your Facebook account or Google account as well, which is much faster than the email option.
User Profiles – What's the Profile Quality Like?
One thing we particularly like about Zoosk is that it gives you the will to fill out your profile as much as you want it.
But of course, you might find a few Zoosk members with not-so-detailed profiles.
Nonetheless, most of the user profiles on Zoosk are comprehensive and would give you a solid idea of who someone is before you start talking to them.
A regular user profile will have information on their:
Dating preferences
Interests
Where they live
Body type
Education experience
Ethnicity
religion
Their children
Additionally, you can write an introductory paragraph on your bio saying what you're after so that you don't leave any room for confusion.
On average, a Zoosk profile would have about 4 photos, which is good enough to give you a look at someone before you message them.
It's also said that Zoosk ranks in-depth profiles higher than less detailed ones. Suffice it to say, if you want to be seen by most people and get more matches on Zoosk, then try to fill out your profile as much as you can.
Available Features and Outstanding Tools
Smartpick matchmaking technology
Unlike other dating services, Zoosk doesn't bother you by asking tons of questions about your preferences to suggest possible compatible profiles for you.
Instead, the app has a unique Smartpick technology that reads into your in-app behavior and recommends potential matches based on your online patterns.
The smart matchmaker usually looks into the profiles you check out, the people you send reactions to, the searches you make, the filters you use, and more.
To add, the app's matchmaker seems to be doing quite an amazing job giving people fitting matches, considering the positive Zoosk reviews around it.
Filter options
Still, you landing a perfect match or meeting a date doesn't only lie with the Smartpick tech.
You can also go on the romantic hunt alone, using a raft of filters to narrow in and find people that meet your preferences, goals, and interests.
At the basic level, you can filter matches by age range or distance.
Better yet, Zoosk attracts quite a wide age range, therefore both the young, middle-aged and perhaps even seniors can find a date on the platform. Talk about inclusive, eh?
By default, Zoosk's mobile app will mostly show people that are nearest to you to increase your chances of meeting up with a date and maybe starting a relationship. This said, you can always tweak your distance setting to capture those outside your city, country, region, and even continent.
You can further filter down dates based on things such as:
Ethnicity
Relationship status
Smoking habits
Dating goal
Appearance
Carousel feature
Been on Tinder? You probably have, yeah?
Like Tinder's swipe browsing, Zoosk also has a swipe feature that they call the carousel to help you browse through profiles fast and find dates based on their pictures and profile bios.
While using the carousel feature, you'll see a red 'X' or a green 'check mark'.
If you like someone, you can click on the check mark or swipe the profile toward it. On the flip side, you can click the X option or swipe a profile toward it if they don't catch your eye.
Talking to your match
You'd be happy to know that Zoosk's interaction tools are wide enough to suit every type of person. From the introvert to the extrovert, from the caller to the texter, just to mention some.
Of course, Zoosk app has a live chat option for you to drop a quick message to someone else.
But it gets juicier.
There's a video chat which is superb to connect people who want to meet online first before taking it in-person.
If you've connected with someone living far away, the video chat will help you narrow the gap and feel a little closer to them.
Along with the video chat, Zoosk also tries to tap into a social network-like functionality to give you even more interaction with its video live feature.
Like TikTok, Facebook Live, or IG Live, you can also go live on Zoosk and have people join your live stream.
Zoosk users can also send you messages, smileys, and emojis while at it. If you don't mind putting yourself out there, Zoosk Live can be a great thing to explore.
On top of this, you can also get online gifts and send them to someone you like to be different from the crowd.
Also, you can send smiles and hearts just to spice up your conversations a little bit.
Zoosk Great dates
Ever wanted to have a romantic date in a popular destination like Greece?
Well, Zoosk can take you there, not physically but with its great dates tool.
You only have to select from an array of places and the app will create a virtual date setup that looks like you're in Paris, Rome, Milan, Hawaii, or anywhere you wish.
Make no mistake, Zoosk has really gone in to make great dates a satisfying experience that you can even select places you want to see and go sightseeing while at it.
Even though it might not be the most real experience, this feature is good for breaking the ice and making dates way more interactive.
Dating insights
One of Zoosk's most sparkling features is the ability of the app to study your behavior as you use the site.
But it doesn't leave it at that.
The app goes ahead to provide your dating insights and data on your in-site activity.
The online dating site gives you informative information on the profiles you tend to lean towards, you dating style, dating preferences, the type of people you attract, and more that you didn't even know about yourself.
You can use your dating date to make more informed decisions like knowing what search filters to use to lead you to people you're most likely to find personable.
Super send messages
One reason why many people find even the best dating sites tiring and monotonous, is having to send messages to throngs of different people.
Zoosk smooths out your messaging by letting you send en masse messages to people simultaneously.
The app will provide you with a list of pre-written messages to choose from and save time starting conversations with other users.
Boost your profile
Filled out your profile and looking to get noticed more?
There's a premium boost feature that takes your profile and positions it on the top of the Zoosk algorithm to attract more visibility.
With the profile boost, you'll be able to receive more matches on Zoosk, meaning more messages, and interactions on your profile.
Dating advice
If you're new to online dating or perhaps just want to get better at your relationships, Zoosk tries to give you a leg up in navigating these experiences better with their insightful dating advice.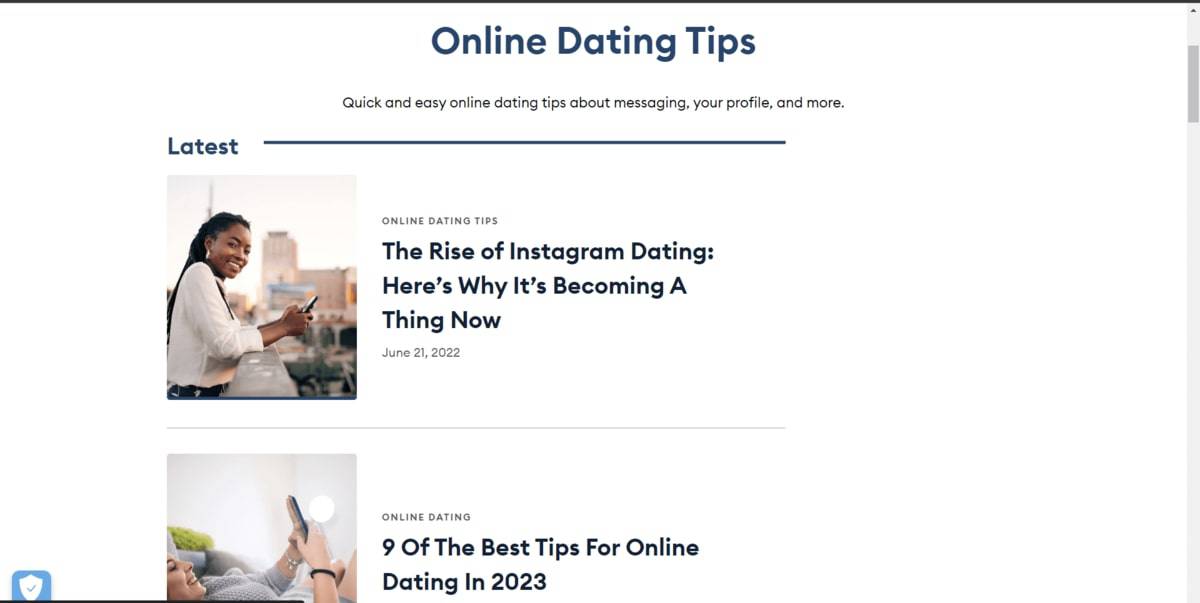 You can find advice on:
Relationships
Online dating
Single life
Dating tips
On dating tips, the app can give you ideas on where to go for your next date, how to have an awesome date, 'wowing' your date with a unique experience, just to mention some.
If you're an online dating greenhorn, the online dating section can guide you with articles such as tips on dating online, having a great virtual date, not being awkward when dating online, dating ideas, and so much more.
What's more, it's not just about keeping things online.
The app goes ahead to help you maneuver an existing relationship by helping you know your love languages, handle breakups, keep your relationship exciting, etc.
If you're single and ready to mingle, the advice section can assist you to know if someone is into you, flirt, and even spend Valentine's Day as a single person.
How's the User Experience
Overall, Zoosk is doing quite a bang-up job in trying to make the dating site user-friendly for everyone.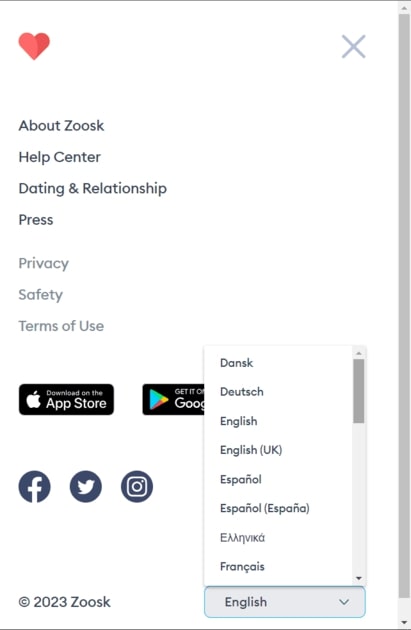 For one, signing up is a breeze, especially with your social media accounts.
The site is also quite seamless and modern with intuitive menus and tools to lead you to what you want stress-free.
This said, Zoosk's customer support needs a little bit of improvement. Sometimes, it might take them a few days for them to reply to queries.
But, we've also noticed faster turnaround times, usually inside 24 hours of late, so it means their support team is improving.
The icing on the cake is that the app is available in 25 languages, making it one of the most accessible dating site for people who don't speak English.
The supported languages include:
English (UK and US)
Portuguese (Portugal and Brazil)
Spanish
German
French
Italian
Japanese
Mandarin
Polish
It also helps that Zoosk has mobile applications both on Android and iOS, so you can use the app anywhere comfortably.
Matter of fact, the app is said to be the highest-rated dating app on Apple app store, and this should give you some confidence in using the site.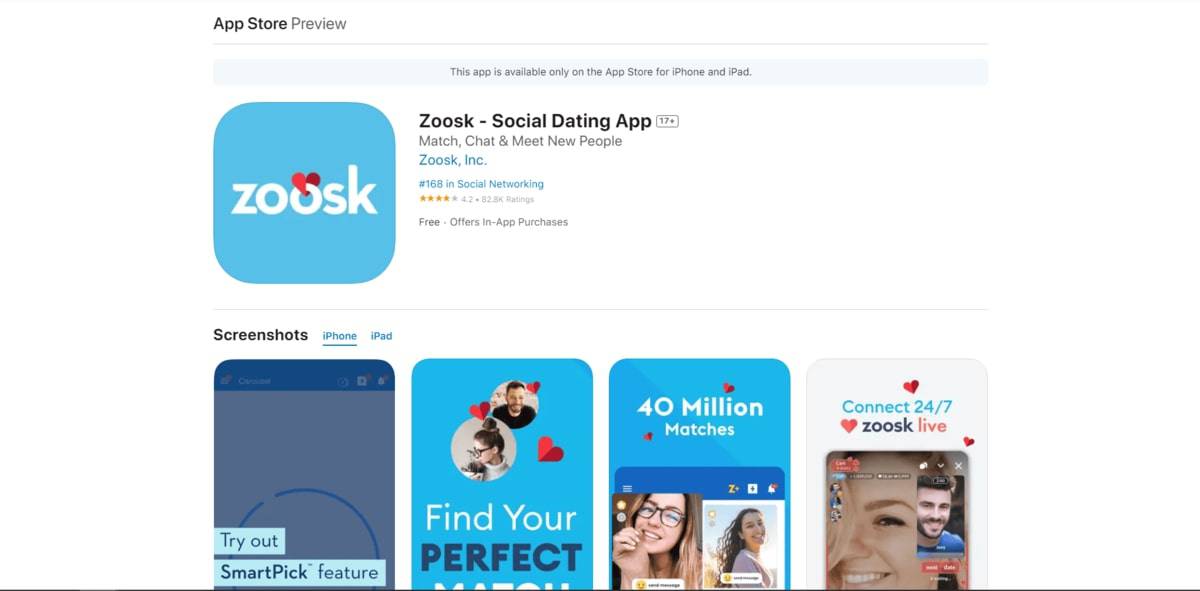 Free Account Vs Premium Account – What You Get for Free and for a Paid Subscription
Free Account Features
Create a profile
Get reviewed and registered
Use the carousel browsing
Check out user profiles
Send smileys and love hearts
Premium Features
Read messages
Private browsing
See who's liked your browsing
See who's viewed your profile
Access SmartPicks
Send virtual gifts
Use profile boosts
Enjoy the great dates tool
Get full reports of your dating insights
Jumping onto Zoosk is absolutely free. A free account will mostly give you just enough access to know how the dating site works and what features are available.
However, the juicy part of the app comes when you upgrade to a premium membership.
With a paid account, you will have unlimited access to messaging and interaction tools to give you the highest engagement with other users.
Additionally, your profile will most likely rank higher in the searches when you have a premium membership, so that's another advantage.
Not to mention, that a premium account will also give you more privacy capability like browsing other user profiles on incognito if you don't want everyone to see that you checked out their profiles.
Premium Membership Pricing
How Much Does Zoosk Cost – Summary:
1 month – $29.95/m
3 months – $19.98/m OR $59.95 one-time payment
6 months – $12.50/m OR $74.99 one-time payment
12 months – $12.50/m OR $149.95 one-time payment
Zoosk coins summary:
180 coins – $19.95
480 coins – $39.95
1800 coins – $99.95
With four tailored subscription plans on Zoosk, you can choose the one that's most comfortable for you.
Moreover, the dating site has reasonably priced plans, and the longer the subscription you take, the more affordable it gets.
The only downside here is that Zoosk has both a monthly Zoosk subscription and a credit system for some advanced features, and this might need getting used to.
The credit system is called Zoosk coins and with them, you can boost your profile, buy gifts, and do a few more things. Still, you can use the dating site pretty fine even if you don't purchase Zoosk coins.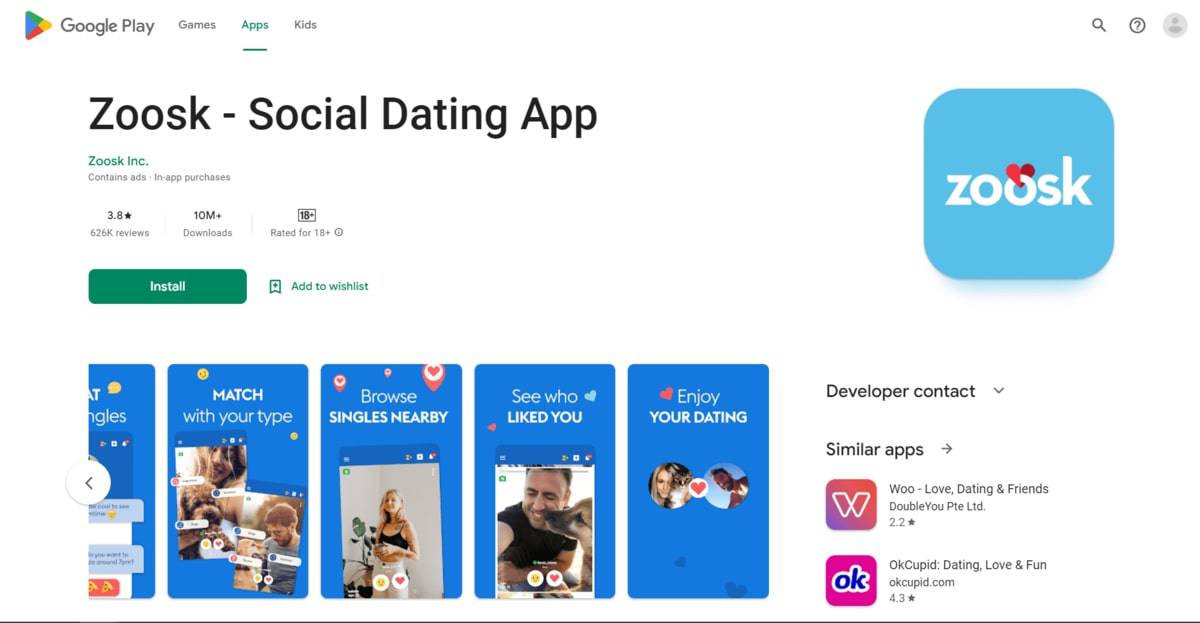 A Look at the Competitors – How Does Zoosk Match Up to Other Dating Sites

When it comes to numbers, both Zoosk and Tinder are giant dating apps with tens of millions of users. However, Tinder comes out top with over 80M users while Zoosk boasts around 40M.
Tinder is a great app if you want to match with someone near you fast.
Still, when compared to Zoosk's detailed profiles, Tinder is a little more superficial, so it might take you a longer time trying to know your match as opposed to Zoosk.
Unlike Zoosk, Tinder is more popular among younger people, especially those looking for a super cool interface.
When it comes to suiting a more diverse user pool, Zoosk dating edges out Tinder with its extensive age ranges.
For a long time, Tinder's success has mostly been tied to the fact that free members can use the app and get good success with it. Unlike Zoosk, you can communicate freely with other users as long as you've matched.
On the other hadn't, Tinder appears to have fewer features, and Zoosk appears to have better matching features, especially its smart matchmaking technology for a tailored dating adventure.

While Zoosk keeps your options open unless you specify what you want, eHarmony is mostly known for helping people seek serious long term relationships.
If you're not sure about the relationship you're looking for, then Zoosk would be a better option.
eHarmony mostly pulls people aged over 30+ therefore it might not be the best if you're in your 20s. Nevertheless, it's a good platform to meet honest individuals that are more goal-oriented toward their future relationships.
When you prioritize compatibility matching above everything else, eHarmony will help you meet people that are in line with your personality and interests. The app even goes ahead to show you a score that estimates how compatible you are with another person.
eHarmony also has one of the best verification systems on a dating app to create a safe community for its users. The app even monitors the site to remove fake profiles and those that are a little suspicious, which makes it a bit more strict when it comes to security than Zoosk.
Overall, Zoosk dating just beats eHarmony because of how free-spirited it is for everyone.

Launched in 1995, Match is among the longest-standing dating websites, which makes it much more reputable in terms of longevity than Zoosk.
When it comes to the user base, Match has older users, making it a nice place to go to if you're looking to date with the goal of marriage.
Because of this, Match has lesser features, but it's much simpler to use, more so for people who aren't tech-savvy.
Zoosk on the other hand is a hive of features and tools, therefore suiting younger people who wish for a more dynamic experience when they're dating online.
When compared, Match can have many ads, with some appearing on user profiles, however, they're not super intrusive, so anyone can get the hang of it.
Match however just nudges out Zoosk in terms of what the free account can give. You can send messages with the free accounts on both sites, but with Match you can at least check out complete user profiles.
All in all, Zoosk comes in handy when you need to explore a larger, experimental, and more vibrant user pool.

Zoosk and Elite Single serve super different people.
Like the name hints, Elite Singles leans towards high-quality professionals who are well-educated and have good careers.
On the other side of the coin, Zoosk serves just about anyone else.
Unlike Zoosk, Elite Singles is better if you're seeking a serious match to have a long-term romantic relationship.
Elite Singles further focuses on quality matches, and it might be more accurate than Zoosk when it comes to delivering potential matches that meet your needs.
This out of the way, Elite Singles suggests a maximum of 7 profiles every day for you to check out, and this might be a tad limiting for some.
Again, Elite Singles can get quite pricey, so Zoosk is an overall cheaper choice.
Zoosk Review – FAQs
Is Zoosk free?
Yeah, Zoosk is a free dating app to join.
With a free account, you can be able to see some profiles, check out the swiping tool, and a few more.
Messaging other users is however a premium feature. Other premium features include giving your profile better visibility and incognito browsing for extra privacy.
The good thing is that the monthly plans are affordable.
Which user can you find on Zoosk?
You can find basically all types of users on Zoosk.
You can find those looking for serious relationships, casual dating, hookups, and more.
Zoosk's user pool is more dynamic since it majorly pulls younger people.
What is behavioral matchmaking technology?
Behavioral matchmaking technology is Zoosk's matchmaking algorithm that gives you match suggestions based on your activities on the dating site.
The app learns about the profiles you visit, those you like, those that like you, and more to determine people you'd be attracted to.
This tool even goes ahead to break down this information into stats and data to help you figure out your online dating patterns on Zoosk.
How do I make a match on Zoosk?
You can make a match on Zoosk by swiping right or clicking the check mark on a profile.
If the other person swipes you back then you get a match.
It all starts with the behavioral matchmaker which shows profiles that meet your goals or you using the search filters to punch in on users that are befitting to your interests and preferences.
Is Zoosk safe?
Yes, you are generally safe on Zoosk, as you'll find out reading this Zoosk review.
Zoosk dating does image, email, and phone number verification to ensure that the profiles that get through to the dating site are genuine.
Furthermore, since people who are serious about dating online will most probably create a good profile, they're ranked higher than profiles with scanty details. This gives less serious and potentially fake profiles a slim chance of getting any sort of interaction in the app.
To add, you can always report and block users that break the site's rules and Zoosk will try to remove them and create a safer environment for its users.
Is Zoosk just a hookup site?
No, Zoosk is not a hookup site.
Although you can get a hookup on Zoosk, it's not entirely a hookup dating site as you can also date for the long term and even pursue friendships and companionship.
Winding Up on Zoosk Review – Is Zoosk Legit?
Zoosk has revolutionized the online dating scene. And with this Zoosk review, you can see how unique the site's matchmaking is, how extensive its features are, how adventurous the users are, and more.
Better still, Zoosk opens the app for people of all orientations to look for the relationships they want.
Above everything, this is a superb app to join whether or not you've used dating sites before. Also, since it's quite user-friendly, anyone of any age would be able to use this app painlessly and get high reply rates while at it.
But this is not to say that Zoosk dating is perfect. No dating app is. The app has a different pricing structure from other dating sites, and you might need to get used to this.
All said and done, this is one of the most affordable and popular dating sites today, so you can check out lots of profiles and experience the thrill of talking with a medley of people from across the world.
So bud, dive in and have all the fun in the world.