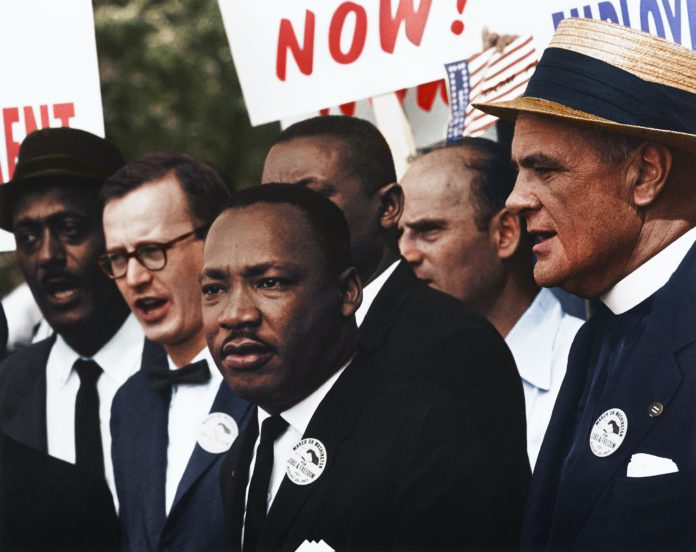 In honor of Dr. Martin Luther King Jr., Jersey City will host the following events.
38th Annual Rev. Dr.Martin Luther King, Jr. Commemorative Shabbat Services 
A jewish temple in Jersey City will be hosting the 38th Annual Dr.Martin Luther King Jr. Commemorative Kabbalat Shabbat Services at Temple Bethe-El.
The event is set to take place at the congregation location at 2419 Kennedy Boulevard and will be lived streamed on their Youtube page.
A keynote speech will be given by Rutgers University President Jonathan Holloway, along with the participation of JC Ecumenical Community Singers, a Christian based organization, which will be by Gail Blache-Gill and other musical guests according to the congregation's site.
Dr.Martin Luther King Community Awareness Series 
On Saturday from 7 to 9 p.m. is the Community Awareness Series (CAS) of the Jersey City Free Public Library (JCFPL), an annual event in honor of Dr.Martin Luther King Jr.
The event will host musicians Winard Harper and Jeli Posse in a Jazz Performance on Miller Branch-489 Bergen Avenue.
Dr. Martin Luther King, Jr. Legacy Series 2023
Rutgers University Cultural Center will be collaborating with Keynote speaker Angela Rye on highlight MLK accomplishments as a historian and social activist.
The discussion will take place from Jan.23 through Jan.31 according to the university's site. To register click here.
For updates on this and other stories, check www.hudsonreporter.com and follow us on Twitter @hudson_reporter. Jordan Coll can be reached at jcoll@hudsonreporter.com.