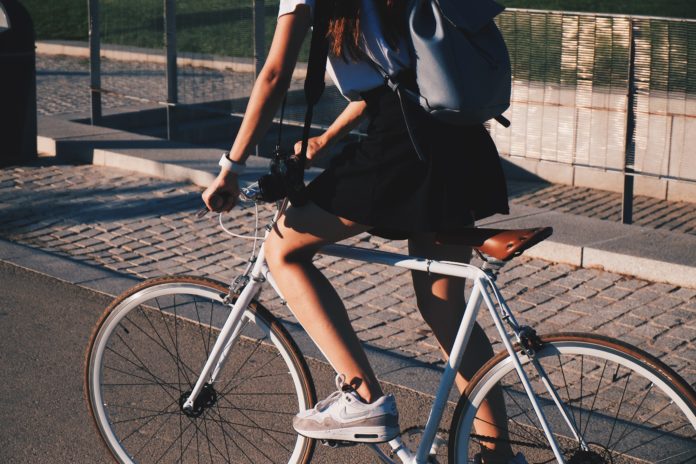 In an announcement  by Citibike, the bike sharing service company said it would be hiking prices due to inflation costs. The price increase would be seen in both the annual membership and Day Pass fee, along with the non-member single-ride fees.
"As we continue expanding the largest bike share program in North America, we'll be raising our prices this January to account for inflation," said the statement.

Under the new price changes, non-member single-ride fees will increase from $3.99 to $4.49 starting Jan.5. But for those who are enrolled in day passes and annual memberships, a price increase will be seen from $15 to $19, and annual memberships going up from $185 to $205 staring on Jan.29.
Extra time spent on the Citbikes will also see price increases, with 26 cents per minute for single-ride users after 30 minutes and 17 cents per minute under the annual pass membership. According Citibike's site, E-bike fees will go from 23 to 26 cents per minute for non-members, and from 15 to 17 cents a minute for members.
Jersey City and Hoboken have over 80 docking stations and 800 bikes under the Cit Bike bike share program. Using Citi Bike System Data, a report released by the NYC Data Science Academy last year, indicated bikes in New Jersey were used on average 2.2 times and each station was used about 22 times each day.
Chris Adair, who uses the bike service to commute to work five times a week and is the president of Bike Hoboken, told the Hudson Reporter that the price increases were not of a surprise to her. "Nobody likes to have prices raised on anything," said Adair, who said the program "brings value to the community at large," and reduces both air and noise pollution.
Under a five year contract with both Jersey City and Hoboken, the mobility service company Lyft created the Citi Bike bike share program for residents. Citibike made it way into Jersey City in 2015 and afterwards into Hoboken in 2021.
The Hudson Reporter previously reported on Gov.Phil Murphy's 2023 fiscal year budget plan, which would award Jersey City $670,000 under the Local Bikeway Program, one off three programs (The Safe Streets to Transit and Transit Village Program).
The City of Hoboken was awarded a grant of $325,000 from the New Jersey Department of Transportation to construct Protected Bike Lanes on Sinatra Drive between 4th and 11th Streets.
Tyler Newcomb, a trustee of Bike JC, and one of the organizers who led the NJ Turnpike Trap bike rally last year, against the city's proposal in expanding the Turnpike extension of I-78, said he was glad to see the prices remain the same for low income based users, "ensuring that people can have access to the most efficient and affordable form of transportation there is."
He added, that he would like to see Citibike expand into the south region of Jersey City, as they currently have limiting stations and bike access according to Newcomb who is a frequent bike rider.
"The city is aware of the fee increase and will continue to work with Lyft to ensure residents have equitable access to the bike share program as service continues to expand and improve," wrote Marilyn Baer, the city's spokesperson. "The city is thankful that fees will not increase for our residents most in need, as Hoboken Housing Authority residents and SNAP recipients will continue to pay the same reduced rate."
For updates on this and other stories, check www.hudsonreporter.com and follow us on Twitter @hudson_reporter. Jordan Coll can be reached at jcoll@hudsonreporter.com.