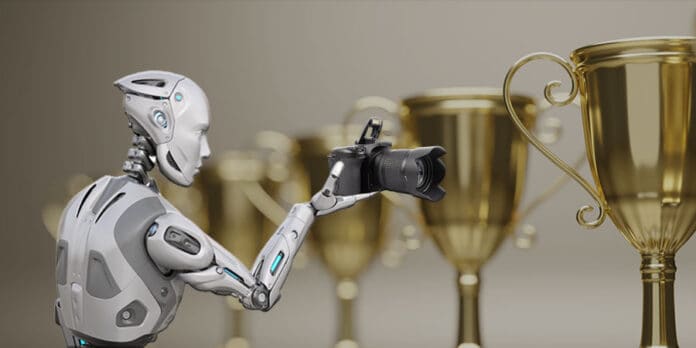 German artist Boris Eldagsen has refused to accept a prestigious photography award after revealing that his winning entry was created using artificial intelligence (AI). 
The image, titled "Pseudomnesia: The Electrician," won the creative open category at the Sony World Photography Award, sparking a debate on the distinction between AI-generated images and traditional photography.
A Cheeky Monkey's Experiment
Eldagsen admitted in a statement on his website that he submitted the AI-generated image as a "cheeky monkey" to test the competition and initiate a discussion about the future of photography. 
He emphasized that AI images and traditional photography should not compete with each other in awards, as they are different entities. "AI is not photography. Therefore I will not accept the award," Eldagsen said.
The winning image featured a haunting black-and-white portrait of two women from different generations. Eldagsen's experiment comes amid an intense debate over the use and implications of AI across various domains, from songwriting and essay writing to driverless cars and pharmaceutical development.
Organizers' Response
A spokesperson for the World Photography Organisation, part of art events organizers Creo, said that Eldagsen had informed them before the announcement that the image was a "co-creation" using AI. However, they claimed that he emphasized that the image heavily relied on his wealth of photographic knowledge.
The organizers acknowledged the importance of the AI subject and its impact on image-making but emphasized that their awards will continue to champion the excellence and skill of photographers and artists working in the medium. Following Eldagsen's decision to decline the award, the organizers suspended their activities with him and removed him from the competition.
AI in Photography: A Growing Debate
Eldagsen's provocative move has brought the role of AI in photography to the forefront of the conversation. As AI-generated images become more sophisticated and realistic, the line between traditional photography and AI-generated imagery continues to blur. 
This raises questions about the authenticity and artistic value of images produced by AI algorithms and whether they should be considered a separate category in competitions and exhibitions.
The Future of Photography and Art
As technology advances, the use of AI in various creative fields will likely continue to expand, raising important ethical and aesthetic questions. Artists, photographers, and organizations will need to adapt and redefine their understanding of what constitutes photography and art. In doing so, they will need to consider the role of AI and its potential to augment or undermine artistic expression.
While some may argue that AI-generated images should not be compared to traditional photography, others might see the integration of AI as a natural evolution of the art form, expanding the boundaries of creativity.
Ultimately, the ongoing dialogue sparked by Eldagsen's experiment will shape the future of photography and the role of AI within it.
The Impact of AI on Other Creative Fields
The debate around AI-generated images and their place in photography mirrors similar discussions in other creative fields. AI algorithms have been used to create music, write essays, and even paint, challenging traditional notions of creativity and artistic ownership. 
As AI continues to develop, these conversations will become increasingly important, as artists and creators navigate the evolving landscape of their respective fields.
In conclusion, Boris Eldagsen's decision to reject his photography award for an AI-generated image has ignited a crucial debate on the role of AI in photography and other creative domains. As technology progresses, the creative community will need to reassess its understanding of art and its boundaries while considering the implications and potential of AI in shaping the future of artistic expression.