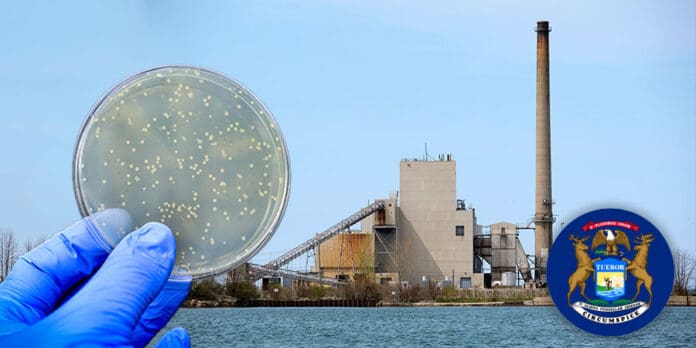 A deadly fungal outbreak at the Billerud Paper Mill in Escanaba, Michigan, has claimed the life of a contract worker and left nearly 100 employees infected with blastomycosis, according to a press release from Public Health Delta & Menominee Counties (PHDM) on April 14.
Mill Community Mourns Loss
Brian Peterson, Billerud's operations vice president for the Escanaba mill, expressed the company's grief in the press release, stating, "Everyone at Billerud is deeply saddened by this news." He added, "Anyone who works at our facility is part of our team, and we are keeping this individual, their family, coworkers and friends in our thoughts and close to our hearts." The identity of the deceased worker has not been released.
Blastomycosis Infections Emerge
Blastomycosis is a fungal infection caused by the Blastomyces fungus, according to the Centers for Disease Control and Prevention (CDC). The PHDM was first alerted to several pneumonia infections among mill employees on February 28. 
On March 3, Billerud was informed of the infections by the PHDM. As of April 14, there were 21 confirmed cases and 76 probable cases among mill employees, with 12 people hospitalized due to the illness.
Temporary Mill Shutdown for Deep Cleaning
The news of the outbreak's first fatality came just a day after the mill announced a temporary halt of operations for up to three weeks for deep cleaning. Christoph Michalski, Billerud president, and CEO, emphasized the importance of protecting employees and contractors' health and safety in a company press release.
Brian Peterson confirmed that, in addition to conducting a deep cleaning, Billerud has provided employees with N95 masks, hired an industrial hygienist for guidance, inspected ventilation systems, and replaced filters. 
Local and national health agencies, including PHDM, the CDC, NIOSH, and the Michigan Department of Health and Human Services, are investigating the outbreak.
About the Billerud Paper Mill
The Billerud Paper Mill, which has been operating since 1911, employs approximately 885 people. The mill produces paper for magazines, catalogs, books, and other products. Billerud is headquartered in Sweden.
Blastomycosis: Understanding the Fungal Infection
Blastomycosis is associated with a fungus that grows in moist soil and decomposing matter such as wood and leaves. The infection can be contracted by breathing in the spores from the air but does not spread between people or animals. 
Symptoms include cough, fever, chest pain, difficulty breathing, night sweats, fatigue, weight loss, muscle aches, and joint pain. 
The infection can be treated with antifungal medicines, but early diagnosis is crucial, as treatment options can vary up to a year depending on the severity of the infection.
Health officials are increasingly concerned about the rise of fungus-related infections, such as the persistent Candida auris, which has prompted a warning from the CDC due to the uncertainty surrounding its spread.