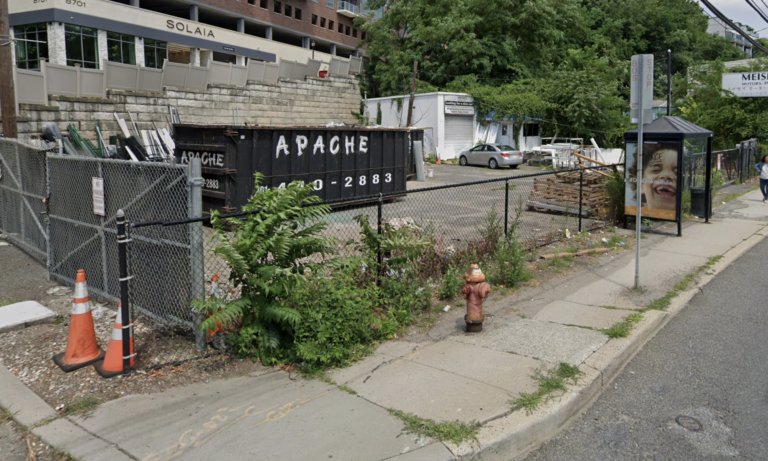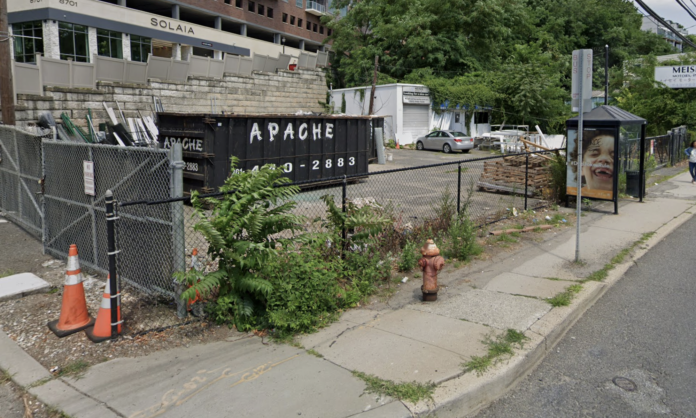 North Bergen is contemplating a new zoning district in the township.
Mayor Nicholas Sacco and the Board of Commissioners introduced an ordinance at their November 9 meeting to implement a Master Plan amendment creating a new zoning district, known as the RRC-2 River Road Commercial 2, to permit commercial use along a portion of the west side of River Road.
The Planning Board adopted a "Periodic Reexamination and Report of the Master Plan and Land Use Plan Element Amendment" at its November 1 meeting. It recognized the character of certain properties on the west side of River Road between Bulls Ferry Road and the border with Edgewater as predominately nonresidential.
The commercial nature of that portion of the street has occurred despite being residentially zoned.
In addition, a number of lots don't conform to existing zoning bulk standards. Those factors, coupled with significant residential growth in the vicinity, warrant an amendment to the current zoning for these lots in terms of uses and bulk standards.
The Board of Commissioners is responsible for implementing recommendations of the Master Plan to create the new commercial zone district. The new zone permits retail and commercial uses on that side of River Road.
Permitted uses in new commercial zone
Permitted uses in the district would include retail sales, personal services, professional offices, banks, and eating and drinking establishments without drive-thru or walk-up service.
Cannabis retailers and medical cannabis dispensaries with the proper permits would be allowed, so as long as there is only one within the district and it does not exceed the township's limit of two dispensaries.
According to the ordinance, the bulk standards would now require a minimum lot area of 2,500 square feet, a minimum lot width of 25 feet, a minimum lot depth of 27 feet, no minimum setback from the street or side yard setback or 5 feet if provided, a minimum rear yard setback of 10 feet, a maximum building coverage of 50 percent, a minimum landscaped area of 10 percent, maximum impervious coverage of 90 percent, and a maximum building height of three stories or 40 feet.
Buildings with expansive blank walls facing the public right of way are prohibited. Large horizontal buildings would be broken into segments having vertical orientation.
Architectural elements and design variation, including building offsets, would be integrated to preclude a continuous uninterrupted facade. Side and rear building elevations would receive architectural treatments comparable to front facades when visible from a public right-of-way.
A significant landscape feature would be provided. Total landscaped are must not be less than 10 percent of the site area. Street trees would be provided around parking areas. Parking rows longer than 20 spaces would have a six foot wide landscaped island. There would be particular focus on landscaping the River Road frontage in a "creative and aesthetically-pleasing manner."
Residents support new zone, but question certain bulk standards
During the public comment portion of the meeting, resident Kathy Krickovic applauded the proposed creation of the new zoning district.
"We are in favor of and we're here to support the creation of the new zone," Krickovic said. "The uses are similar to the existing RC zone with the exception of hotels." 
Krickovic took issue, however, with the bulk standards for the front yard setback being zero. The existing front yard setback in area is 15 feet. She said Planning Board officials determined that 15 foot front yard setbacks were not feasible due to the short lot depth, but that setbacks would be necessary for pedestrians to safely traverse. 
Krickovic brought a packet of pictures with her to explain her point. She showed empty lots of the west side of River Road at the corner of Churchill Road, followed by Lolita's Mexican Cantina, Hasan's Rug, and Beethoven's Veranda, and some other stores, as well as townhouses, as well as the sidewalks nearby at issue.
"So it's all developed as commercial properties and we agree that it should stay commercial," Krickovic said. "The existing sidewalk in front of 8400 River Road, which has a light pole in the middle of the sidewalk… we have only 13 inches on one side and 19 inches on the other side. A person walking with a stroller, they actually have to walk on River Road because they cannot pass through on either side. Zepter has the fence directly on the property line. There's zero setback." 
Residents ask for 5 foot front yard setback
Since the township is rezoning the area, Krickovic asked for a 5 foot set back at minimum. She said it is currently not defined by the ordinance. 
Krickovic said the Board of Commissioners can set the bulk standards in the zoning district. She echoed that the existing zoning district for the area has a 15 foot setback. 
Township Attorney Tom Kobin said that the street setback would be zero. He said that the board can set the standard higher for the front yard setback before the public hearing on the ordinance, since it first goes back to the Planning Board before final approval from the Board of Commissioners. 
"We can intro it, and then raise these comments, see what the Planning Board says," Kobin said. "I don't know what the logic was from them to have that, although I think it was to make it more buildable, you need to zero setback. So we can raise that concern after it's introduced." 
Krickovic again rasied the issue that the poles and a fire hydrant were blocking the sidewalk. Kobin agreed the pictures she showed the board supported her argument. 
"Clearly, you can't walk by on these things," Kobin said. "I'll raise the concerns with the Planning Board and see what the logic was and then we'll talk about dealing with it."
Issues to be addressed before ordinance adoption, officials say
"We're not voting on anything other than an introduction right now," Sacco said. 
Krickovic also asked what the lot depth requirements were, to which Kobin said it was 75 feet. She said this was shorter in comparison to the existing district of 150 feet. 
"You have to take into account… with 84 units nearby, we have a lot more people walking," Krickovic said. "We want to make the town walkable. So it has to be safe. That's the point." 
Krickovic also took issue with the trees that would be planted, noting that the ordinance does not denote they would be native trees. She said it was important to plant native trees to "preserve biodiversity, support wildlife, create a health ecosystem, brings clean water, purifies the air, maintains healthy soil, regulates the climate." 
Castro noted the township has a new policy of only planting native trees. She said that requirement would extend to this new zoning district. 
"We are already moving in that direction," Castro said. "We have a Green Environmental Advisory Committee that has already recommended to the Mayor and the Commissioners that. So anything moving forward that the township engages in will all be native."  
Nenad Krickovic also asked about the height and rear yard setbacks, which officials confirmed were three stories or 40 feet maximum and 10 feet minimum. He then thanked the board for creating the new district. 
"I really appreciate you guys having this zoning to the RRC 2 Zone so we can have some services like professional services, personal services, some sales close to our neighborhood, he said. "There's so much residential redevelopment so that's going to help us a lot." 
For updates on this and other stories, check www.hudsonreporter.com and follow us on Twitter @hudson_reporter. Daniel Israel can be reached at disrael@hudsonreporter.com.