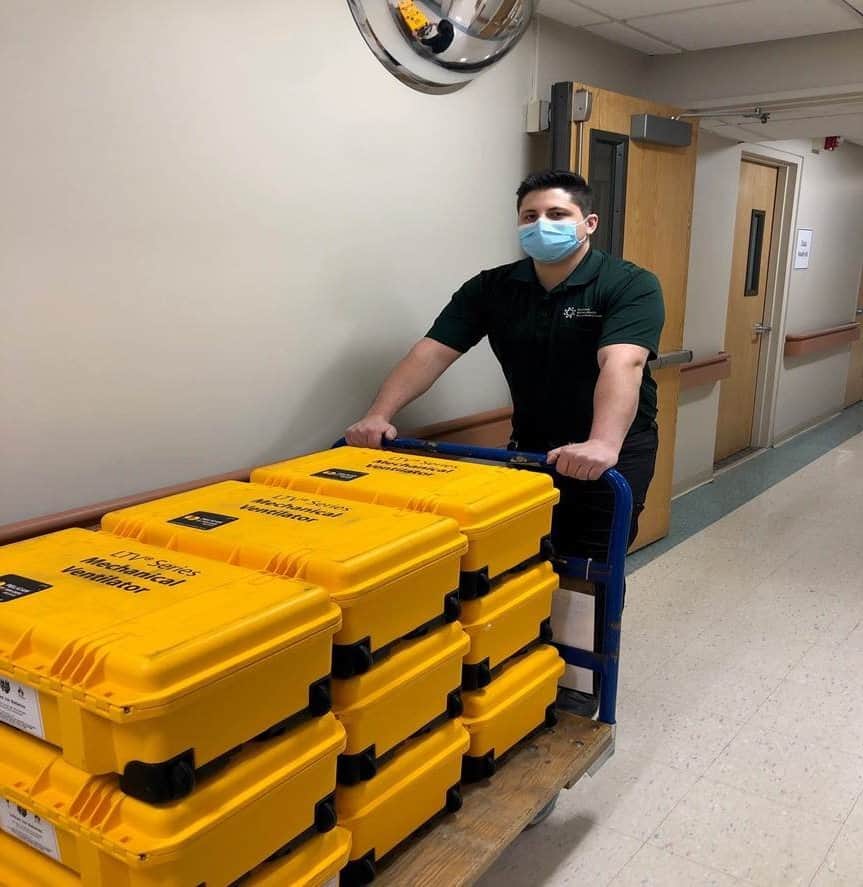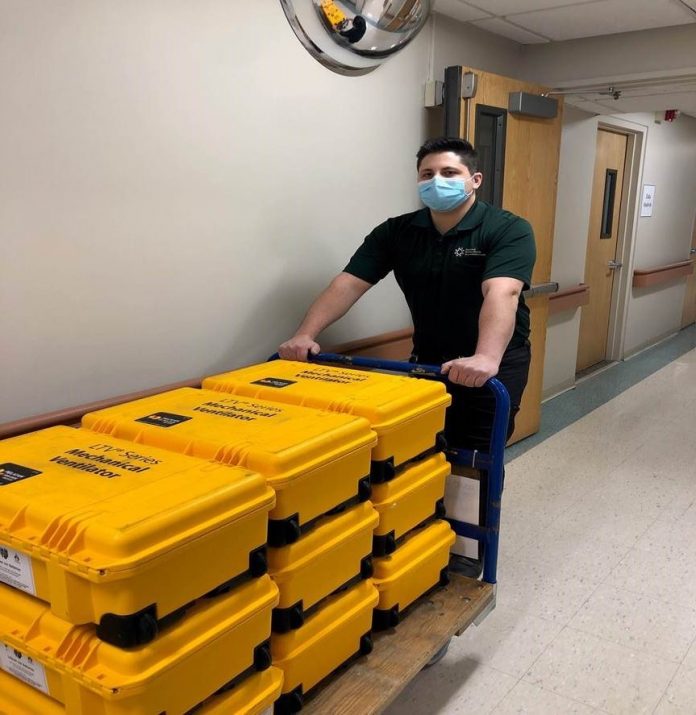 As the COVID-19 pandemic continues, local hospitals struggle to find open hospital beds. In hopes of adding over 2,000 more beds, Gov. Phil Murphy issued an executive order mandating the construction of field hospitals, including on at the Secaucus Meadowlands, and reopening closed hospital facilities across the state.
In North Bergen, the Chief Hospital Executive at Palisades Medical Center remains optimistic despite the razor thin number of beds available at the hospital. Dr. Anthony Passannante detailed the state of the hospital more than 40 days into the unprecedented crisis.
"Most days we find our Emergency Department and patient floors are at capacity even with the additional beds we have added to meet this demand," Dr. Passannante said.
But patients are recovering. In fact, staff at Palisades Medical Center have developed a sendoff to help celebrate patients who have recovered from the virus and are being discharged.
"We play a few notes from the theme to 'Rocky' every time we discharge a COVID-19 patient," Dr. Passannante explained. "Like the underdog boxer, we know we will defeat our opponent thanks to the tireless efforts of our team members and physicians."
Like 'Rocky,' the staff at Palisades Medical Center have also risen to the occasion, continuing to battle on the front lines of the pandemic.
"I am forever grateful for, and inspired daily by the dedication and compassion demonstrated by our team members despite the strain that the COVID-19 pandemic is placing on all of them," Dr. Passannante said. "There is a collective sense of calm and purpose among our nurses, physicians, front-line caregivers and support staff that brings life to the words 'stronger together.'"
Dr. Passannante offered his thanks on behalf of the hospital to first responders, donors, friends and members of the community who have rallied to support their team through generous donations, cards of thanks, and a recent salute by the local police, fire and emergency services personnel.
However, despite the generous donations, more funds are needed to maintain operations during the fight against COVID-19.
"Our COVID-19 Response Fund will help us in meeting our growing needs as this battle continues for the foreseeable future," Dr. Passannante said. "Please make a donation to our COVID-19 Response Fund to support our work during this critical time."
To make a donation, residents interested can donate to the COVID-19 Response Fund online at https://www.hackensackmeridianhealth.org/covid19/covid-19-response-fund/
For updates on this and other stories, check www.hudsonreporter.com and follow us on Twitter @hudson_reporter. Daniel Israel can be reached at disrael@hudsonreporter.com.