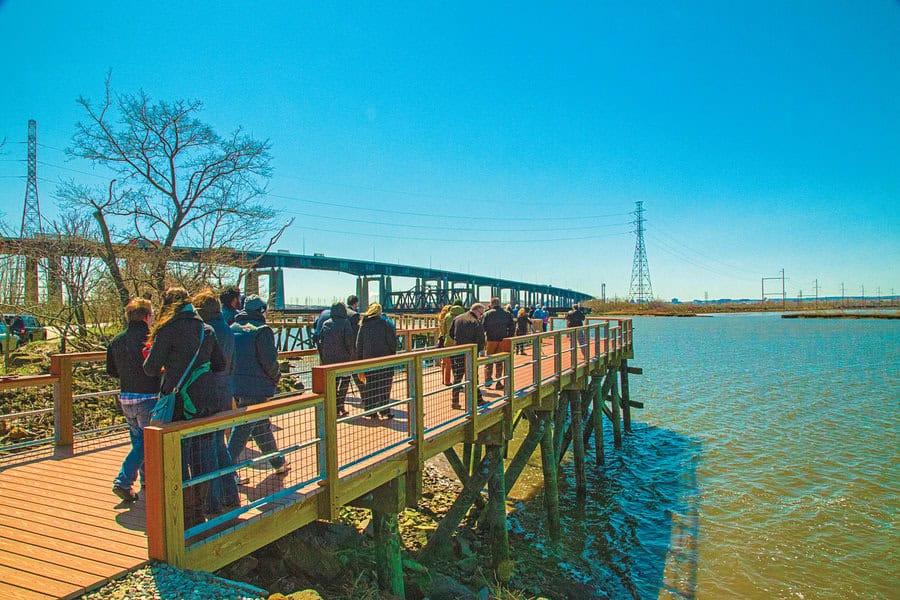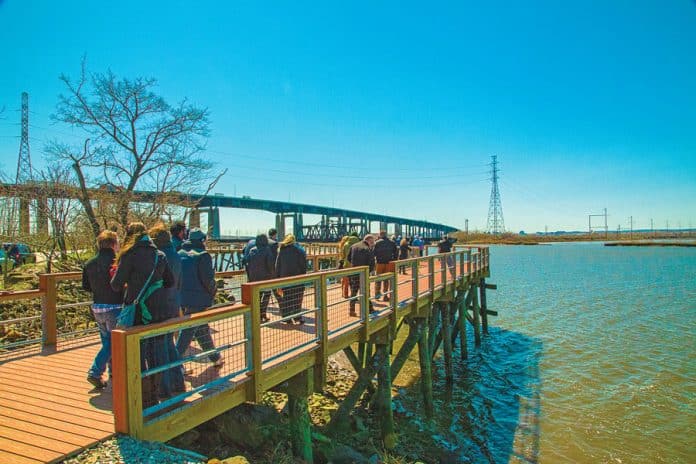 Laurel Hill Park in Secaucus is undergoing major renovations. Located on the western end of New County Road, the county park is near Meadowlands Parkway, New Jersey Turnpike Exit 15X and County Avenue.
"Laurel Hill Park is getting many upgrades with new facilities and an expansion of offerings for different sports, thanks to Hudson County Executive Tom DeGise," Mayor Michael Gonnelli said in the town's August newsletter.
In recent years, the park has evolved from an unused open space to a well-outfitted outdoor area. Currently, there are fields for soccer, baseball and cricket, a boat launch, canoe and kayak rentals, boating tours, children's playgrounds, fishing pier, dog park and well-maintained walking and bike trails. The park also offers amazing views across the Hackensack.
Work underway
Work has already begun, and upgrades to the largest park in Secaucus are on the way.
They include six new tennis courts, two volleyball courts, two basketball courts, a new parking lot with 50 more spaces and a new playground with aquatic features. The bike and walkway system, parking lots, existing playground, landscaping, gazebo, boat launch and shoreline will be refurbished.
"This is a huge gain for Secaucus. Our residents can enjoy state-of-the-art features, new playgrounds, and extensive pathways right here in Town," Gonnelli said. "I am happy to see open spaces being upgraded for everyone to use, no matter what outdoor activity you may enjoy. I thank Hudson County Executive DeGise for making Laurel Hill Park a priority."
Funds for these additions and upgrades have been procured through grants.
Cleaning up the Hackensack
"Additionally, there is a major push underway at both the state and federal levels to clean up contamination in the Hackensack River," Gonnelli said.
There is state support for federal designation of the Lower Hackensack River as a Superfund site. The designation is the next step toward cleaning up the river.
"We will share updates as these projects progress," Gonnelli said. "Both these efforts will improve the quality of life for Secaucus residents with more recreational opportunities and better use of our open space."
According to Gonnelli, "open space builds communities by bringing people together. It is where we meet friends, play, exercise, enjoy music and dance, and take in the beauty of nature. Secaucus is blessed with plenty of open space, so go out and enjoy them this summer."
Parkland for bridge?
While the park is getting an overhaul, it's also losing some land. The county is diverting approximately 2.445 acres of a wetland area in the southern portion of the park for a bridge easement for the construction and operation of the planned Portal North Bridge.
Part of the planned Gateway Project, the Portal North Bridge would replace the current Portal Bridge which spans the Hackensack River from Kearny to Secaucus. The approximately 110-year-old, decrepit, swing-style Portal Bridge is notorious for breaking down and getting stuck in the open position for marine traffic, stranding commuters and bringing Amtrak and NJ Transit service to a halt.
The existing right-of-way is not sufficient to accommodate the construction of the new bridge while maintaining operations along the Northeast Corridor. The northern bridge approach structure and a construction and maintenance platform would be permanently located on and over the diverted land.
Compensated for unused wetlands
The area is a tiny sliver of wetlands with no amenities. It is not accessible to the public, except by water.
Prior to the diversion, a public hearing was held before the New Jersey Department of Environment Protection, because the park was partially purchased by NJDEP Green Acres funds.
The land being diverted is appraised at $13,700. As compensation for the land, $54,800 will be deposited into the Garden State Preservation Trust Fund.
NJ Transit has agreed to contribute $179,000 to Hudson County for the waterfront enhancements and trail improvements, among other park upgrades.
For updates on this and other stories, check www.hudsonreporter.com and follow us on Twitter @hudson_reporter. Daniel Israel can be reached at disrael@hudsonreporter.com.