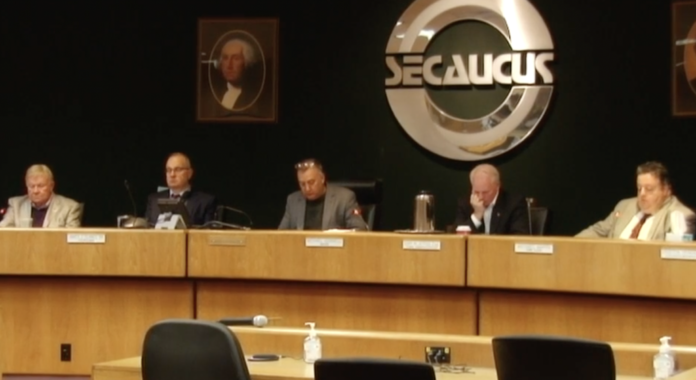 Secaucus has made some changes to its residential parking zones.
Mayor Michael Gonnelli and the Town Council adopted an ordinance amending Chapter 127A of the municipal code entitled "Residential Parking." 
The ordinance was first introduced back in October.
According to the ordinance, Gonnelli and the council recognize that safe parking for all residents, visitors and motorists is "of utmost concern."
The town has a residential parking program that was developed to alleviate unfavorable parking conditions and address conditions created on residential streets. 
The ordinance states that the mayor and council have determined based on resident needs and review by the Secaucus Traffic Division that updates were needed to add locations and correctly reflect the zoned areas.
The ordinance removes Arch Avenue, Fisher Avenue, Franklin Street, Myrtle Avenue and Poplar Street from Zone I. It adds them and Gary Terrace, the entire length of the streets, to Zone II.
Other changes under the ordinance include the removal of sections related to the "time limits nonresidents [are] authorized to park in residential parking zones."
Sections removed touched on that parking is prohibited for nonresidents of the parking zone, sections regarding temporary visitor placards and penalty minimums.
The town council also introduced another ordinance that would add Farm Road, the entire length and the public lot, and the entire length of Riedel Court into Zone II. The town is divided into four zones in total.
The next council meeting is on Dec. 13 at 7 p.m. at the Municipal Building at 1203 Paterson Plank Road.
Meanwhile, the town is also considering other parking-related changes to Hops Lane.
For updates on this and other stories, check www.hudsonreporter.com and follow us on Twitter @hudson_reporter. Daniel Israel can be reached at disrael@hudsonreporter.com.