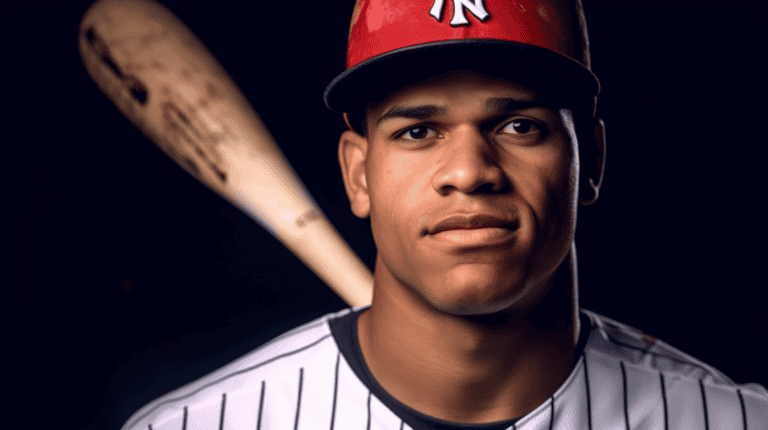 The New York Yankees are reportedly setting their sights on All-Star Juan Soto. Could this blockbuster trade be the key to a World Series win in 2024?
Key Takeaways
New York Yankees are looking to spice up their roster with some solid additions this offseason.

Juan Soto from the San Diego Padres emerges as a top candidate, adding left-handed strength to the Yankees.

Soto, who's hitting free agency in 2024, could command a massive contract and provide much-needed star power to the team.
Why Juan Soto Could be the Yankees' Next Big Thing
The New York Yankees are going back to the drawing board and they're looking to make some noise. After a season that didn't quite meet expectations, the team knows they need more firepower to aim for the World Series next year. Word on the street, even among New York online betting sites, is that they've got their eyes on a big prize: Juan Soto from the San Diego Padres.
According to insiders like Brendan Kuty and Chris Kirschner from The Athletic, Juan Soto could be the missing piece in the Yankees' puzzle. "The Yankees need a home run hitter, and who better than Soto? He's a generational talent, still young and in the prime of his career," they say.
NY Yankees Rumors about Soto
Rumors are swirling that Soto might be up for grabs. The 24-year-old is set to be a free agent by the end of 2024 and is expected to land a whopper of a contract. Whether he signs an extension now or waits it out, he's sure to break some records.
Here's the deal—New York has got the cash and they're in dire need of a left-handed batter. Adding a superstar like Soto could be just the ticket for a team aiming high this offseason. So, if the Padres are taking calls for Soto, the Yankees better be first in line.