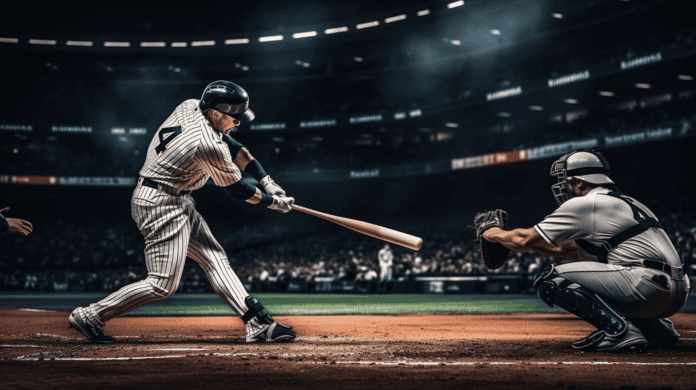 Explore the rise of Yankees' prospects Jasson Dominguez and Spencer Jones as they eye the big leagues. Amidst a tough season, could they be game-changers?
Key Takeaways
Jasson Dominguez, with an impressive Triple-A debut, may be in line for a September call-up, adding youth and skill to the struggling Yankees.
Aaron Judge experiences a cooling off against the Rays, signaling the need for fresh talent to step up.
Spencer Jones, another young prospect, shows promise in High-A and gets a promotion to Double-A, adding to the Yankees' future talent pool.
Jasson Dominguez: A "Special Talent" Gearing Up for The Bronx?
As the Yankees stare down what could be a less than stellar season, eyes are turning to the new kids on the block. Particularly, one name rings bells: Jasson Dominguez. Having just made his Triple-A debut, Dominguez is lighting up the stat sheet, making many wonder if a September call-up to the big leagues is in his near future.
Manager Aaron Boone didn't shy away from singing Dominguez's praises. "In my opinion, Jasson is an extraordinarily talented young man. He's not just about power and speed; he's also got an exceptional understanding of the strike zone for someone his age," Boone gushed.
Could this 20-year-old wunderkind be the jolt of energy the Yankees need? In his first seven Triple-A games, he's already 11-for-23 with 10 RBIs, four walks, and just a single strikeout. And here's the kicker: he's not even on the 40-man roster yet. But given his performance and the looming Rule 5 draft, the Yankees might just make room for him sooner rather than later.
Aaron Judge: A Star Player in a Slump
While fresh talent like Dominguez is emerging, seasoned stars are finding the going tough. Take Aaron Judge, for example. He waltzed into Tropicana Field as if he owned the place, having crushed four home runs in his two preceding games. But by the time he left, he had cooled down, going 0-for-12 with eight strikeouts.
Boone explained, "Judge came in hot but lost his zone a bit. Usually, he rebounds quickly, but baseball is a game of ups and downs."
Judge's performance, or lack thereof, amplified the need for new stars to ascend. "Judge is a tremendous player, no doubt," said Rays' manager Kevin Cash, "but good pitching kept him in check, and that won us the series."
Spencer Jones: Another Prospect Rises Through the Ranks
The Yankees are also keeping an eye on another shining prospect—Spencer Jones. The center fielder, who was the team's first-round pick out of Vanderbilt just last year, got a promotion to Double-A Somerset after a strong run at High-A Hudson Valley. Jones is currently MLB.com's top-ranked Yankees prospect, boasting a .268 batting average with a .787 OPS, 13 homers, and 35 steals, although his strikeouts are a concern.
"Spencer's had a good first full season, and we're excited about his future," said Boone. "We hope he finishes the season strong."
In a season where the older guard like Judge are facing challenges, it may be time for the Yankees to look to their youthful prospects like Dominguez and Jones to shake things up. Whether or not we'll see them in The Bronx this September is still up in the air, but one thing's for sure: the future is bright for the Yankees' next generation.