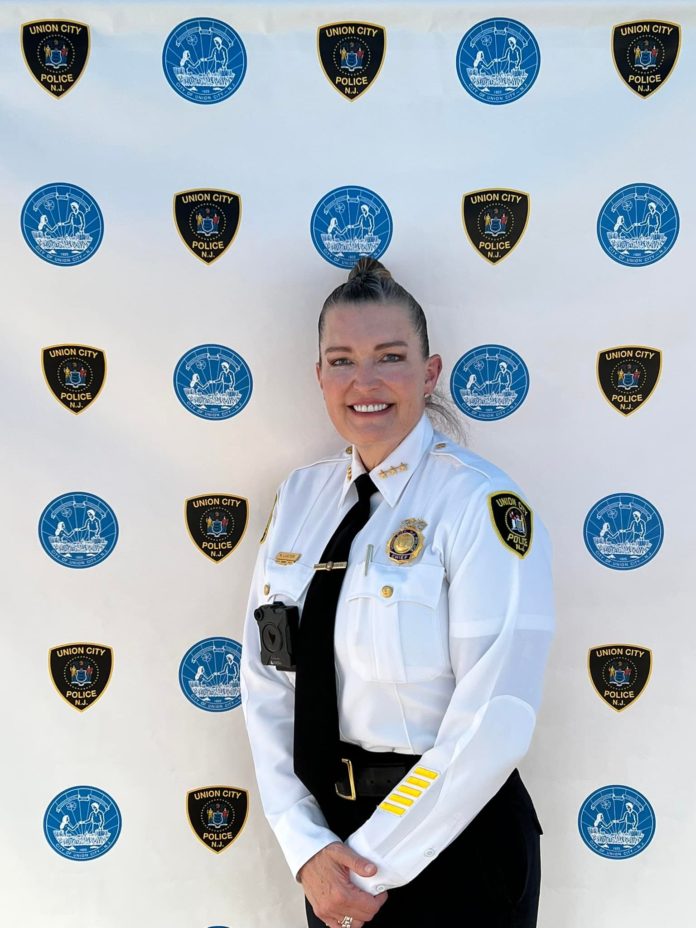 Union City Police Chief Nichelle Luster is set to retire, according to the Union City Police Department.
Her last tour of duty was July 28. Luster will officially retire on August 1 after 28 years of service.
Luster was named acting chief of the department following the retirement of Chief Richard Molinari in December of 2018. At the time a Captain, Luster was later confirmed to fill the position permanently.
Nearly three decades of service
Luster served in the U.S. Army, as a military police officer in Germany, the United States, and at Guantanamo Bay in Cuba during the Haitian refugee crisis of 1992. She then volunteered with Union City Emergency Medical Services before becoming a police officer.
Luster worked her way up through the ranks as a member of the Union City Police Department. She first joined the Union City Police Department in 1994, working as a patrol officer in the investigative division. In addition to her time on the force, Luster spent five years on loan to the Hudson County Prosecutor's Office Homicide Unit.
Luster held several positions before becoming the first female captain on the force in 2013. She served as a supervisor in various capacities, including as Investigative Division Commander, Patrol Division Commander, and Professional Standards Division Commander, and the Department's first Accreditation Manager.
Following that, Luster is believed to have been the first female to hold the position of Chief of Police in Hudson County. In addition to her long career in Union City, Luster has earned a number of accreditations in New Jersey and outside the state; she is a certified Crisis Negotiator through the Federal Bureau of Investigation, she holds a Masters Degree in Public Administration, and is an adjunct professor at Fairleigh Dickinson University.
Now, after an impressive tenure in Union City, Luster is set to retire. Captain Anthony Facchini is expected to be appointed as the next Police Chief.
"Congratulations Chief N. Luster," the Union City Police Department said in a statement. "Thank you for your service! We wish you all the best in retirement!"
For updates on this and other stories, check www.hudsonreporter.com and follow us on Twitter @hudson_reporter. Daniel Israel can be reached at disrael@hudsonreporter.com.