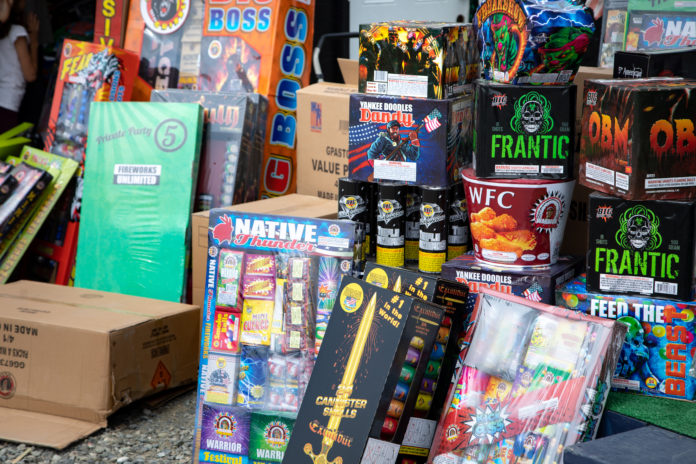 To help ensure a safe and enjoyable summer, Union City is reminding residents of its fireworks ordinance. Mayor Brian Stack and the city's Department of Public Safety recently put out a written reminder to residents regarding the local law.
In the past, the city received an overwhelming number of quality of life and safety complaints about pyrotechnics and or fireworks. The complaints ranged from noise to potential fire hazards, according to the city.
The city adopted an ordinance to prevent disturbances and dangers resulting from the use of pyrotechnics in Union City. This was a trend across Hudson County over the past two years, as municipalities sought to stop the pesky fireworks going off at all times of the night.
The ordinance is not meant to limit the sale or use of legal sparklers and other legal novelty fireworks. Instead, the ordinance aims to prevent improper use, noise disturbances, and to protect people and property.
Per the ordinance, no audible fireworks are to be used between 8 p.m. and 10 am. No fireworks are allowed on any public sidewalk, street, or roadway. 
Additionally, the city underscored that explosive and aerial fireworks are illegal in New Jersey. Violations of the city ordinance can result in fines and court appearances.
Possession and use of illegal fireworks is a violation of state law, according to the city. Individuals can be charged.
"Please be courteous to your neighbors," Stack said in the reminder. "Help protect our quality of life and the safety of our community."
For updates on this and other stories, check www.hudsonreporter.com and follow us on Twitter @hudson_reporter. Daniel Israel can be reached at disrael@hudsonreporter.com.