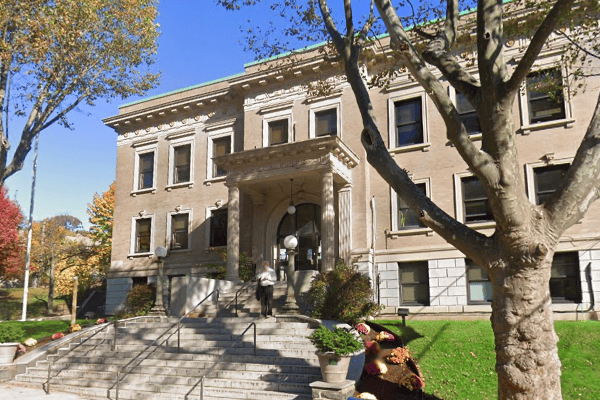 At a meeting in late January, the Weehawken Township Council adopted an ordinance that permits early voting ahead of the May 10 municipal election.
While the state has authorized early voting for municipal elections, in order for the township to partake, it must first pass the ordinance, according to Mayor Richard Turner.
"We have to pass an ordinance authorizing early voting, in addition to vote-by-mail and everything else," Turner said.
There were nine days of early voting for the General Election in 2021, but there will only be three days this time around. The three days of voting will take place the weekend prior to the election.
"Early voting for municipal elections are Friday, Saturday, and Sunday before the election," Turner said.
For the upcoming May municipal election, this would mean early voting will take on Friday, May 6, Saturday, May 7, and Sunday May 8. There will be no voting the Monday before Election Day, on May 9, and then regular voting would take place on Tuesday, May 10.
"This is a new law that the state passed," Turner said. "We're taking advantage of it along with neighboring towns that have upcoming elections."
The council voted unanimously to adopt the ordinance. Throughout Hudson County, Weehawken now joins Union City in allowing early voting again. The move to allow early voting for the May municipal elections follows the success of the recent early voting implemented by the state and county in 2021.
Mayor Turner has not yet officially announced his reelection bid, but is likely to run to keep his position. He was first elected in 1990 and last reelected in 2018, and would be seeking his ninth term. Turner, who has overseen the Weehawken for decades, last faced a challenger 20 years ago in 2002.
For updates on this and other stories, check www.hudsonreporter.com and follow us on Twitter @hudson_reporter. Daniel Israel can be reached at disrael@hudsonreporter.com.