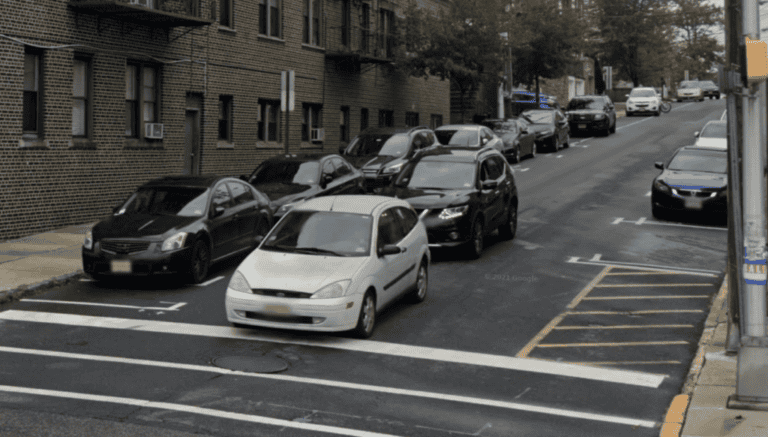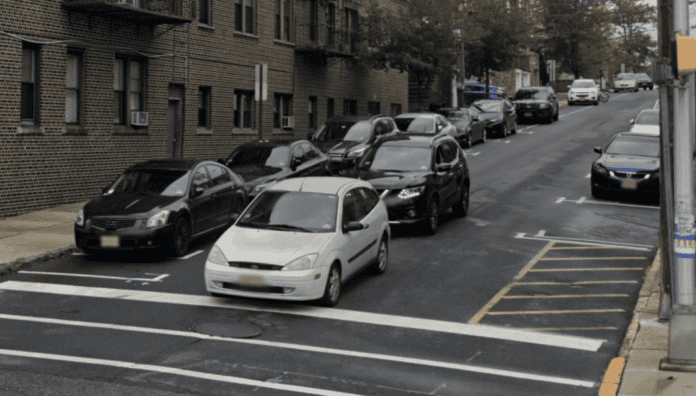 As West New York addresses what officials in town consider to be a top issue, parking, residents have voiced concerns about some aspects of their efforts.
Jackie Granchamps, a West New York resident, said at the March 9 Board of Commissioners meeting her concern is the way parking space line repainting has been done on some streets in town. She is not the first resident to bring up issues with the town's line repainting.
"The issue of parking has been something that has been on my mind recently," Granchamps said. "I've lived in West New York for four years and I've never been able to get a paid parking spot in any of our garages. It's really at a premium. I'm finding now with a lot of influx of other areas, parking is at a premium. There's also a lot of unsafe behaviors because of the lack of parking. What I'm finding now is that even Boulevard East, which used to be a parking spot of last resort is full even by 6 p.m."
According to Granchamps, the line repainting has exacerbated the existing issue: "The parking spots have been drawn so large, it's actually cut down on the number of parking spots quite a bit." She suggested redrawing the spaces smaller on one side of the street as a compromise to keep some of the new larger spaces. 
"The larger cars that are being accommodated by these larger spaces can be still used, but the majority of cars in our neighborhood are compact cars and they would fit," Granchamps said. "For instance, three large spaces can accommodate four or five compact cars."
The other problem she pointed out was motorcycles were taking up one large space. 
"What we can do is put in dedicated motorcycle parking. We could have in one large space, five motorcycles parked as long as everyone parks with their nose against the curb. 
Rodriguez highlights parking plan
Mayor Gabriel Rodriguez thanked Granchamps, who has lived in West New York for four years.
"As I'm sure you've known, parking is probably our number one issue," Rodriguez said. "We are in the most densely populated area in the nation, which translates to obviously a lack of parking. We've identified that we understand residents need for parking. There hasn't been done much for parking in many years. We are not going to make that mistake."
Rodriguez noted that the town is undergoing a plan to construct three parking garages on three existing municipal surface lots at 51st, 54th, and 57th Streets, with all in various states of the process. Additionally, the town is adding angled parking among other measures designed to add spaces.
"We've already got plans to create three garages to already established floor lots to remedy that," Rodriguez said. "We've already started creating diagonal parking in some of our areas. We're serving different avenues to see where that can be implemented because that adds parking." 

Rodriguez, addressing Granchamps' specific issue with parking lines, said that was done in order to provide more order to parking and prevent vehicle damage.
"I completely understand your frustration in terms of size, but the problem that we were having before was that cars were getting damaged because people were trying to fit cars where they didn't fit prior," Rodriguez said. "But every solution that we try to provide, our solution can also encounter other issues as a result. That is an ongoing problem for the town of West New York, but we are addressing it as best we can."
Rodriguez asked to continue the conversation offline with Granchamps to listen to any new ideas to potentially solve problem. 
For updates on this and other stories, check www.hudsonreporter.com and follow us on Twitter @hudson_reporter. Daniel Israel can be reached at disrael@hudsonreporter.com.