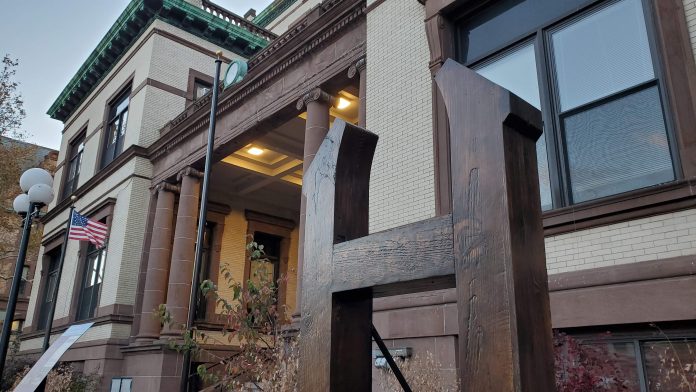 The Hoboken City Council has once again adopted an ordinance to change the city's campaign finance laws, allowing labor unions to contribute more money to political campaigns. But how soon the ordinance can take effect may rest on the outcome of a court hearing on a related matter.
The current rules only allow political committees to contribute up to $500 to candidates instead of the state maximum of $7,200, but the ordinance grants unions an exemption.
The ordinance is essentially the same as the one that was adopted at the end of last year. It was readopted because of an amendment that stipulates a trigger clause.
In this case, the ordinance only goes into effect based on the outcome of a legal complaint between City Clerk James Farina and Councilman Michael DeFusco over the latter's campaign finances.
The complaint by Farina, which became the catalyst for changing the city's laws, alleges that DeFusco violated the city's finance laws during his 2017 mayoral campaign. DeFusco called Farina's complaint a political stunt against him.
The case has been sitting in the courts for over two years and is currently in West New York's municipal court, after being moved from Hoboken then Union City. A court hearing on the case is scheduled for March 3.
The amendment states that ordinance will go in effect if the court rules that the city's campaign finance laws are unconstitutional or are unenforceable.
Corporation Counsel Brian Aiola had recommended the council to take another vote on the ordinance because of the amendment, writing that while a substantial amendment is not defined, state statue calls for notice and publication of an ordinance prior to a vote, which had not been done. He also argued that if challenged, the amendment could be considered substantial by the court.
The City Council had voted both on an emergency and to introduce the ordinance again at their Feb. 2 meeting with the amendment. It was adopted again last night 5-3-1, with Councilmembers Tiffanie Fisher, Jen Giattino and Ruben Ramos voting no, and DeFusco recusing himself from the vote.
It's re-adoption came after Fisher had sued the city to overturn the ordinance, arguing that the amendment, which had been added during its initial first and second readings last year, was "substantive" and failed to provide the public with any additional notice, "by way of providing an additional first reading of the amendment, which was required by law."
Fisher continued to oppose the ordinance before it's re-adoption. "So far, the only argument that I've heard is that 'well if one person breaks a law, we should just let everyone break the law' instead of actually working together to do everything we possibly can to make these laws even stronger," she said during the meeting,
The ordinance has also been opposed by a number of residents, who came out at last night's meeting to voice their displeasure with it.
"In situations where unions are involved, powerful unions that have tons of money and are seeking to build projects, they're not going to be donating money to small candidates who don't have any power to employ them, or sign their contracts, or benefit them in any way," said former City Council candidate Sheila Brennan. "It's really a situation that really only benefits people in power, to help keep them in power indefinitely."
Councilman Phil Cohen, who had introduced and sponsored the original ordinance, said that the vote that night had "everything to do with Councilman Fisher," arguing that she was seeking damages because of what he called a technical issue in regards to the ordinance back in December.
"Why does it only address unions? It's because that has been the one provision that has not been honored by other council people," he said while defending the ordinance. "So when [resident] Kevin Davis says we want a level playing field, we do want a level playing field. There should be one set of rules with respect to fundraising in the city campaign elections."
For updates on this and other stories, check www.hudsonreporter.com and follow us on Twitter @hudson_reporter. Mark Koosau can be reached at mkoosau@hudsonreporter.com or his Twitter @snivyTsutarja.